A Guide to Group College Tours in Washington DC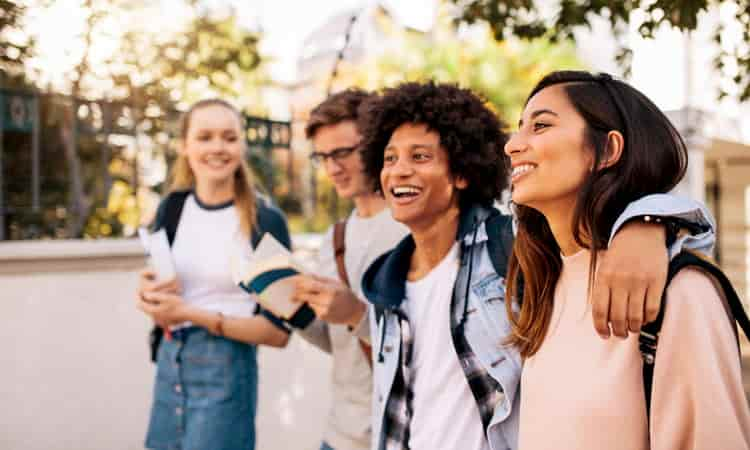 The United States capital is an important hub for politics and business, but it also stands as one of the best cities for college students. Washington DC is home to over a dozen colleges and universities, some of which are the oldest, most progressive, and most prestigious schools in the country. These major universities attract students from across the nation to tour their beautiful campuses.
Renting a charter bus for campus tours in Washington DC is an efficient travel option for both local and out-of-town groups. A private bus rental will give touring groups the flexibility to travel on their own time and visit as many campuses as possible. Groups traveling from cities like Baltimore, Philadelphia, and New York City can easily utilize a charter bus as a shuttle to transport students from campuses to local restaurants or hotels during a multi-day trip.
Small, privately-organized groups can choose from 18, 20, or 25 passenger minibuses while bigger school groups would be best suited with a full-sized 56-passenger coach. Each bus is operated by a professional driver to make the pickup and dropoff process as easy as possible. While traveling, students and chaperones can relax in the climate-controlled interior of a spacious coach while enjoying amenities like onboard WiFi, televisions with DVD players, and reclining seats.
Each university has unique policies and protocols for group tours. Although our operations team and your driver will take care of the parking, it's still important to be mindful of transportation information for group tours. We've compiled a concise guide to tours of a few popular universities:
George Washington University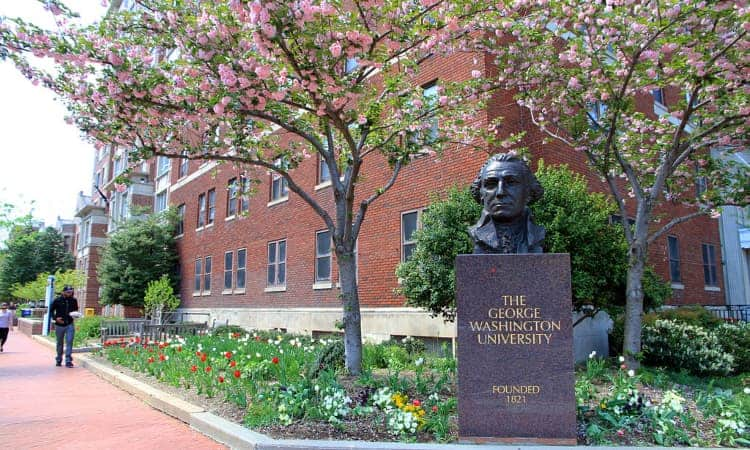 Located in the heart of Washington DC, GW's campus is within walking distance of important landmarks such as The White House and the monuments on the National Mall. Hailed for its impressive undergraduate programs in international affairs, political science, and public affairs, GW is a top school for students desiring to enter law or government-oriented fields.
Group tours at GW are always in high demand and must be requested at least two weeks in advance for groups larger than 10 visitors. Keep in mind, most universities limit tours during busy seasons like student move-ins, midterms, and finals, so plan accordingly! Students must be at least in 8th grade and groups should have fewer than 80 visitors for a single tour session. Group tours typically include a one-hour student-led tour of GW's main Foggy Bottom Campus and an Information Session with an admission representative.
Due to the university primarily being an urban campus, parking can be a bit tricky. The university does not have space for the parking of large vehicles like motorcoaches and minibuses. Your tour group can be dropped off at the GW Admissions & Alumni Center and your driver can subsequently find curbside or lot parking along the National Mall. Once the tour is over, your driver can easily swing back through the urban campus to pick everyone up.
Georgetown University
Since its founding in 1789, Georgetown has consistently ranked among the top universities in the country. This well-established research university highly ranks in undergraduate programs for multiple disciplines. From business and law to medicine and public policy, Georgetown offers well-rounded programs in one of DC's most historic neighborhoods.
Guided tours of the historic campus are only available to high school students and community-based organizations. Tours must be requested at least five weeks in advance and are held Monday through Friday during normal university hours at 10 am and 3:30 pm. Group tours can only be accommodated for groups larger than 15 but smaller than 50. Larger groups must request a visit at two different times. Each group tour will include a 45-minute walking tour of campus, so be sure to wear comfortable shoes!
Similar to GW, Georgetown does not include campus parking for motorcoaches and oversized vehicles with tours. With prior authorization from the Office of Transportation Management, students can be dropped off at 3700 O Street, NW, which is right near the White Gravenor Building where tours begin. Extremely limited bus parking may be available at the White Gravenor Building for $40, but most groups may find it easier to park elsewhere.
American University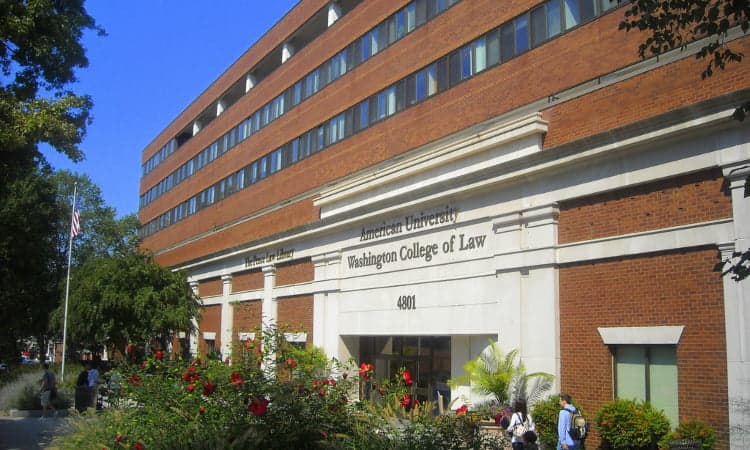 Located in the suburban area around Washington DC, American University is a leading institution with top-notch programs in international affairs, business, and criminal justice. The Washington College of Law is held in high regard, offering students close connections and employment opportunities in the nation's capital. American University may also offer students more of a traditional college experience compared to the cityscape of other local campuses.
AU offers guided group visits Monday through Friday for high school students groups of 15-90 visitors. Tours are held at 9:15am and 3:15am and cannot be scheduled during holidays, breaks, or important dates like exam week. Group tours can include either a one-hour tour, a 45-minute information session, or both if requested. Tour requests must be made at least two weeks in advance through an online request form.
All AU tours begin on the second floor of the Katzen Arts Center at 4400 Massachusetts Avenue, NW. Normal vehicles are permitted complimentary parking with a valid Welcome Center pass in the Katzen Center underground garage. Certain models of minibus may be suitable for garage parking, but oversized vehicles like full-sized coaches will require separate parking arrangements near campus. With a coach rental from National Charter Bus, your school group won't need to worry about parking arrangements. We'll handle everything once your group is dropped off at the Katzen Arts Center.
Howard University
Howard University is regarded as one of the top historically black universities in the nation. Along with being a registered HBCU, the school consistently ranks as one of the best institutions of higher learning in the nation with strong programs in political science, business, criminal justice, and STEM studies. Located in the Pleasant Hills neighborhood of DC, the university is still in the hustle and bustle of the capital but offers a little more breathing room compared to schools like GW right near national monuments.
High schools, community colleges, and special community-based groups with fewer than 100 students are able to register for a tour of Howard's campus. Students' tours include an admission presentation with vital information and a walking tour around campus, totaling 2 hours. Unlike most other universities, Howard encourages elementary school and middle school visits as well. Younger students will be given a scavenger hunt to explore campus and will conclude with a student ambassador Q&A session. Both tours and scavenger hunts must be scheduled at least two weeks in advance, from Monday through Friday at 10 am, 12 pm, and 2 pm. Scavenger hunts are only available October through May, while tours are available year-round during normal university hours, with the busiest season being spring.
Like other universities in the area, parking at Howard is exceptionally limited, even for students and faculty. Daily parking options for visitors are available at Howard's Center Lot or at the Howard University Hospital ranging from $10 to $15 per space. Groups visiting for tours can leave finding parking up to National Charter Bus and their driver after being dropped off at the Office of Admissions.
Reserve Your College Charter Bus Around Washington DC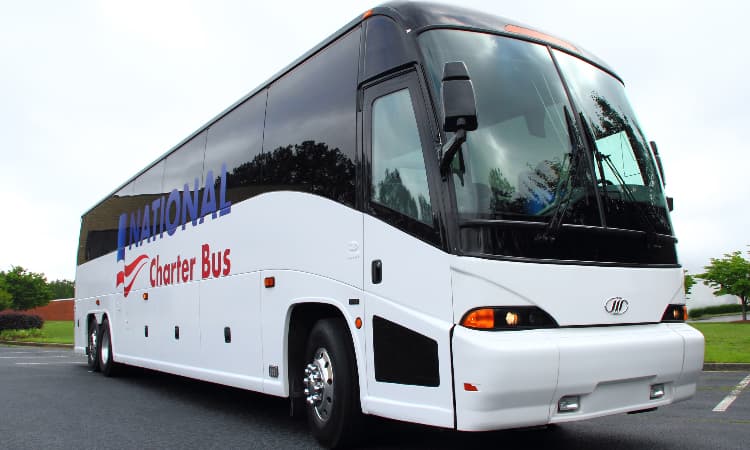 No matter where your college tour travels take you in Washington DC, National Charter Bus has the perfect travel solution for your group. Whether you're traveling with a group of friends to visit the same colleges, or you're an entire class of high school seniors needing to check out local stomping grounds, we've got you covered for travels to each campus. Even if your group is traveling to other nearby locations to visit schools like the University of Maryland or Johns Hopkins University, National Charter Bus will get you there safely and in a timely manner. Give us a call anytime at 202-250-3441 to reserve your bus, our rental experts are here 24/7.
Tags In