Charter Bus & Minibus Rentals in Alexandria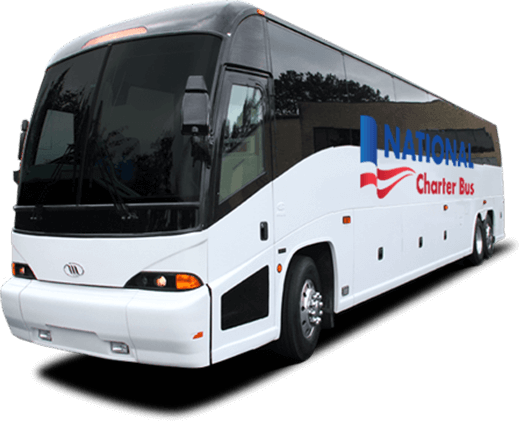 Book an Alexandria charter bus rental with National Charter Bus for sightseeing trips, special events, or celebrations. We've provided private motorcoaches to thousands of satisfied customers so they can visit King Street, Gadsby's Tavern, and other attractions around Alexandria and the D.C. metro area. Check out the variety of charter buses you can choose from, and discover how smooth a group transportation service can be when you call us at 571-888-8128!
Questions about renting a bus? We have answers.
Travel Through Alexandria and Beyond
At National Charter Bus, we place emphasis on comfort, cleanliness, and security. The bus operators and drivers we work with are held to not only local and federal transportation laws, but also to our own standards of excellence. We're available all day, every day to take your calls at 571-888-8128 and pair you with the vehicle that best matches your group's needs.
Charter Bus Rental Locations Near Alexandria
National Charter Bus Alexandria
4711A Eisenhower Ave, Alexandria, VA 22304