How to Plan a Ski Trip for a Group
I'm very into the idea of curling up in front of the fireplace inside a wood-panelled lodge, dressed in an artfully oversized sweater and thick socks, occasionally sipping a cup of hot chocolate and reading an appropriately Gothic novel. I am less into the idea of frantically making calls and sending texts as I try to plan a last-minute ski trip. And I am even less into the idea of driving a car up a winding, snow-covered mountain.
If you, like me, want to be at a ski resort but don't want to drive there, booking a shuttle with National Charter Bus could be one solution. With service in San Francisco, Denver, and Salt Lake City, National can provide transportation to many of the most popular ski resorts in the U.S.
As for the "frantically planning at the last minute" problem, I've compiled a list of steps for organizing a successful group ski trip, with the first step taking place nine months to a year before you actually embark on your journey. With this checklist and transportation from National Charter Bus, you can plan a group ski trip with minimal stress. Hot cocoa and Frankenstein await.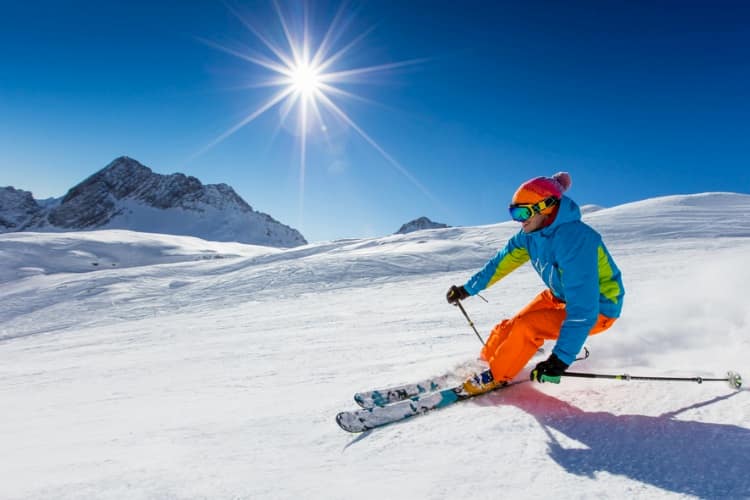 Step 1: Know your group
Going to a ski resort with a large group is a great idea. It offers chances to bond with your coworkers, friends or family, makes it easy for people to split up into smaller groups based on their skill levels, and can help you save on lodging. However, traveling with a large group also means you have a larger number of opinions and preferences to account for.
Before you can choose the right ski resort, you need to know what "right" means for your group. Are you traveling with a group of avid skiers who require a variety of advanced slopes or a group of beginners who are looking for patient instructors and bunny slopes? Do the people you're traveling with want to participate in activities other than skiing? Some resorts include hot tubs, heated pools, and snow-tubing—others cater strictly to skiers.
You also need to account for how isolated your group is willing to be. Are you fine with having access to only the resort's amenities until the end of your trip, or do you want to be near a town with nightclubs and restaurants for an après-ski celebration? Learn what your group wants before you begin researching resorts so you don't waste time checking prices for lodges no one is interested in.
Step 2: Research resorts
Once you know which amenities and types of slopes your group is looking for, you're ready to start researching resorts. You'll want to begin this process far in advance, probably around 9-12 months before your ski trip. Ski resorts and hotels close to resorts tend to fill up quickly, and you may not be able to find enough rooms for your group if you don't research and book early.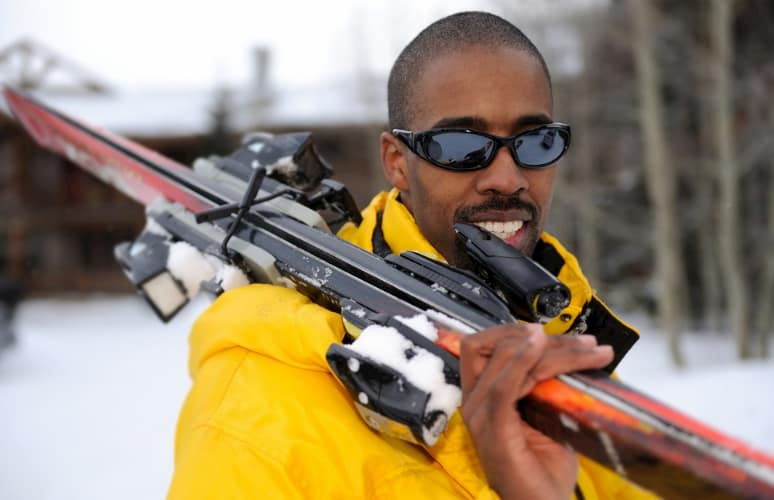 Booking early can also help you save money. Prices are often lower when resorts still have plenty of rooms left, and you'll have time to compare prices without worrying about the rooms being gone before you can make a decision. Pro tip: if saving money is a major priority for your group, consider reserving rooms during off-peak season. Off-peak season for ski resorts is typically before Christmas or after mid-March. Although the snow may not be as plentiful, rooms will be much less expensive.
Step 3: Book your accommodations
Once you've done your research and chosen the resort that's right for your group, you're ready to reserve your rooms. The obvious choice for most people is to stay on site at your resort. You'll have easy access to the slopes every morning, and most resorts have restaurants, hot tubs, and other attractions on site. Remember that cozy rustic living room with the hot chocolate and the Gothic novel? Some ski lodges even offer group discounts.
On the other hand, resorts may not take groups that are over a certain size. Make sure you find out whether your resort is willing to accommodate large groups when you're doing your research. Resort rooms can also be pricey, even if you book early. Reserving a rental house near the slopes or a hotel in a nearby city can be substantially cheaper than staying at the lodge.
If you opt to save money on accommodation, you'll need to account for transportation to the slopes. When you rent a minibus from National Charter Bus your driver will take you to the resort each morning, but the drive will use up time you could be spending on the slopes. Ultimately, you may have to choose between saving time and saving money.
Whether you're staying on or off site, you should buy lift and lesson tickets when you book your rooms. Lift tickets are often cheaper if you buy them online ahead of time, and if anyone in your group needs learn-to-ski lessons, you'll want to reserve their spot early.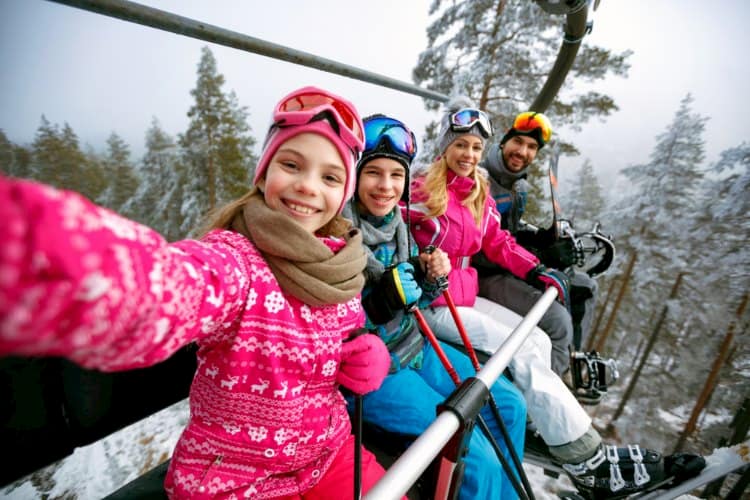 Step 4: Reserve your transportation
As soon as you've booked your lift tickets, your ski lessons, and your lodging, you're ready to plan your transportation. Some resorts offer shuttle service around the resort and to surrounding cities, but they typically don't provide transportation from the airport. So if you'll be flying, call National Charter Bus at 1-844-755-0510 and ask us to pick you up from the terminal and take you to your resort.
Planning to drive the entire way? Consider riding together on a charter bus rather than forming a caravan of cars. You can split the cost of the bus between you, no one will have to drive, and the entire group can watch movies on the flat-screen TV to start bonding before you reach the slopes.
Depending on how difficult the resort is to access, we may send you minibuses instead of full-sized charter buses. Our 24/7 representatives can help you figure out what kind of bus you'll need. We'll also send an experienced driver who knows how to get up the mountain, to surrounding cities for dinner and drinks, and back to your lodging safely.
Step 5: Figure out what you're going to eat
Ski resorts typically offer on-site restaurants, and in recent years many of these restaurants have been upping their games with creative, farm-to-table options. However, you'll pay a premium price for the convenience of eating at the lodge.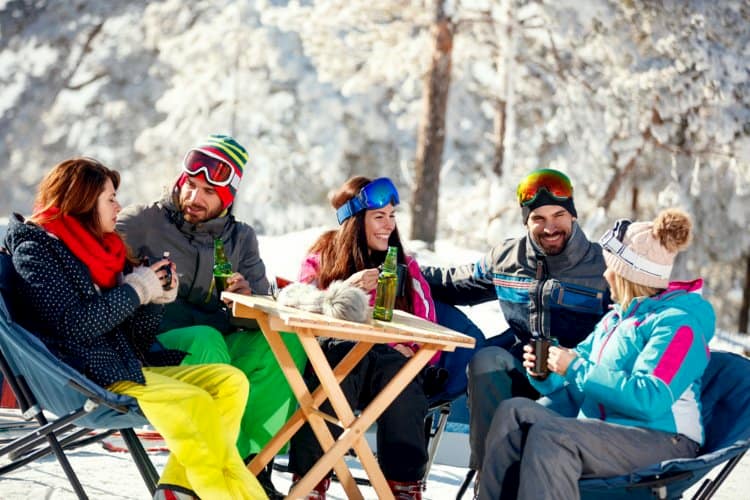 If you need to feed a large group and you're trying to save money, you may want to prepare your own meals. Just make sure that you book a room with a kitchenette or a house with a full kitchen, draw up a cooking schedule for the group, and bring plenty of fresh groceries with you.
Not interested in cooking while on vacation but still want to save money? Consider eating at restaurants in cities near the resort. Many of these restaurants are much more affordable than those inside resorts, and you can reach them easily on a minibus.
Step 6: Decide where you'll get equipment
For the majority of people, it's most logical to rent ski equipment from the resort. You won't have to worry about checking your equipment on a plane and lugging it into and out of the charter bus, and resort rental equipment is of high enough quality to satisfy the average skier. Renting from online retailers may be cheaper than renting at the resort, but remember you'll have to transport the equipment if you choose that option.
If you're a skiing enthusiast who must bring the equipment you own, National Charter Bus offers abundant storage space beneath the motorcoach. You'll still have to worry about the plane and lugging the equipment into the resort, but you won't have to worry about finding room on the bus.
Step 7: Collect money
Getting ready for a ski trip requires a lot of money. If your corporation or university is paying for the trip, you may already have funding before you begin making reservations. But if you're splitting the cost among a group of friends or extended family, make sure everyone pays you before the trip, not after. You don't want to be chasing down money weeks or months after the trip has ended, and you want enough cushion to pay for food (and hot chocolate!) during your vacation.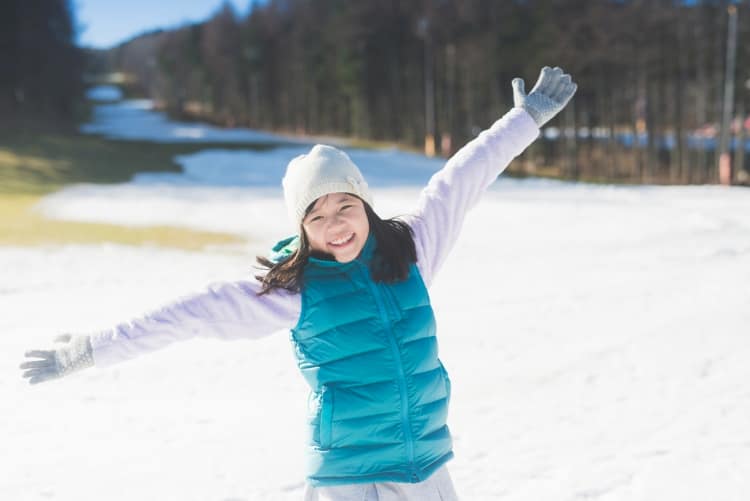 Step 8: Pack carefully
Skiing veterans can skip this section, but if you've only been skiing a handful of times, or if you've never been at all, you want to make sure you pack everything you need to stay warm and (relatively) dry. This is not the time to be like me and show off your cute sweater beneath an unzipped jacket. This is the time to make sure you don't freeze. Layer, cover any exposed skin, and dress for warmth, not fashion. Here's a list of clothing items you'll want to bring:
Long underwear
Sweaters and hoodies
Jeans (for when you're not skiing)
Ski pants
Ski jacket
Ski socks
Tennis shoes or boots (for when you're not skiing)
Gloves
Neck warmer and face mask
Thick hat that covers your ears
You'll also want to make sure everyone in your group brings lip balm, lotion, and sunscreen. The cold air can take a toll on your skin, and the glare from the sun reflecting off snow is intense, especially when you're outside all day.
And that's it!
Once you've finished packing, all that's left is to grab your stuffed suitcase and head to the airport or your charter bus. Not too bad, right? So figure out who's going, do your research, book your rooms, and then call National Charter Bus at 1-844-755-0510. We'll take some of the stress off you so you can focus on choosing which book you want to read by the fire.