7 Awesome Casinos on the Vegas Strip (and How to Get There by Charter Bus)
When planning a trip to Las Vegas, most people don't start with "wow, I'd better make sure to arrange transportation." But the Strip is big—about four miles long—so you probably won't want to walk it in your best casino clothes and nicest shoes. And if you're tempted by the casinos' beautiful cocktails, you probably also won't want your Vegas fun hampered by the need to get in a car and drive. So what are your options?
Many casinos on the Strip encourage visitors to use rideshare services, which work great if you're in a group of two or three people. But XL rideshare costs can get scary, so if you're planning a bachelor or bachelorette party or a massive friends outing, you may want to look into charter buses as an option.
National Charter Bus offers minibuses for 18-25 people as well as larger motorcoaches for up to 56 (hey, some people have a lot of friends!). Contact us at 702-780-0497 to learn more about the types of buses we offer, and keep reading to discover some of the exciting places that our buses can go on the Vegas Strip.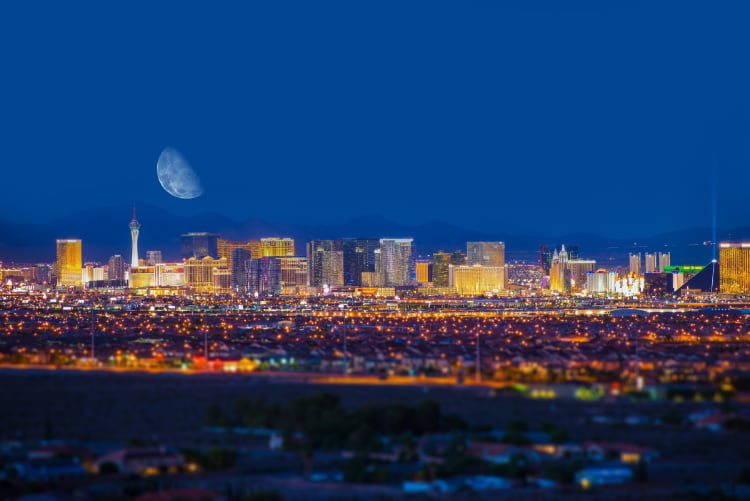 Our Casino Picks
Although casinos are far from the only thing to do on the Strip, they are the main attraction that draws millions of people to Vegas each year. So here are seven popular and beloved casinos you should visit, accompanied by a quick explanation of where your charter bus can drop you off at each one.
ARIA
Why it made the list: ARIA has some delicious dining, with options like Jean Georges Steakhouse and Julian Serrano Tapas. But the real reason it made the cut is its slots. In addition to a huge slot-machine floor, ARIA has a world-famous high-limit slot room. If you're willing to gamble $5,000 on a single pull, this is your spot. Of course, you don't need to spend several months' income to have fun playing slots here.
Where the charter bus will drop you off: Charter buses pick up and drop off at the Tour Bus Pickup Area. It's located one escalator ride down from the Main Valet area.
Bellagio
Why it made the list: Two reasons: fountains and poker. The Bellagio fountains put on a stunning water show every night, accompanied by coordinated lights and music. The Bellagio's 7,000-square-foot poker room features 40 tables and two high-limit areas and is so iconic that it's a stop on the World Poker Tour.
Where the charter bus will drop you off: The charter bus entrance is in the underground tour bus lobby. It's just south of the Main Entrance, close to the parking garage. Take the escalator upstairs and turn left to reach the hotel and casino.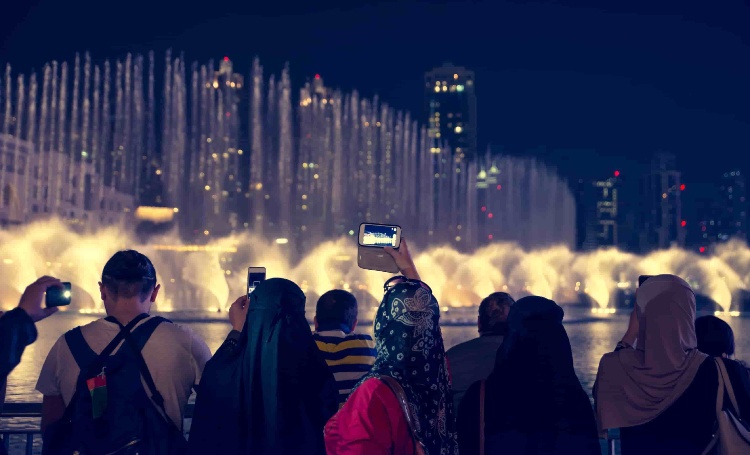 Caesars Palace
Why it made the list: Caesars Palace is known as one of the best places for sports betting in Vegas, not an easy accolade to achieve. Visit the iconic Race & Sportsbook to place your bets on football, basketball, baseball or horse racing. You also won't want to miss the Garden of the Gods Pool Oasis, home to seven different pools, luxury cabanas, sunbathing spots, and a variety of refreshments.
Where the charter bus will drop you off: You can get off your charter bus at the traffic circle in front of the Main Entrance and walk straight inside.
Circus Circus
Why it made the list: This one is great for families. It has a five-acre indoor circus tent called the Adventuredome that houses a roller coaster, a carousel, bumper cars, a video arcade, and carnival games. There's a casino too, of course, but it's an awfully friendly one, with free lessons for adults in craps, blackjack, roulette, and three-card poker every day at noon.
Where the charter bus will drop you off: This is an easy one—your charter bus can pull right up to the Main Entrance on Las Vegas Boulevard.
The Cosmopolitan
Why it made the list: The Cosmopolitan lives up to its name with an urban, contemporary design aesthetic and upscale rooms, but mostly, it made the list for its food. When you need a break from the poker table, you can visit Chris Santos's Beauty & Essex, Jose Andres's China Poblano, or one of my personal favorites, David Chang's Momofuku.
Where the charter bus will drop you off: Your motorcoach can stop in the Main Valet area, the same places taxis drop off passengers and drivers leave their cars for valet parking.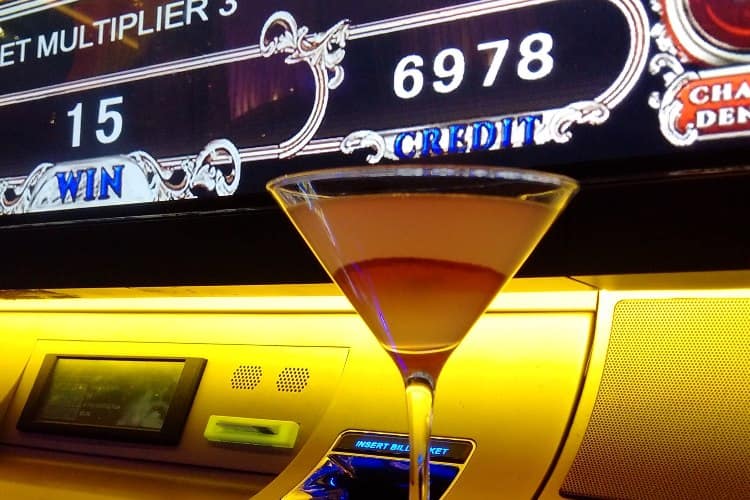 Mandalay Bay
Why it made the list: It has a water park! Mandalay Bay Beach spans 11 acres and includes tons of real sand, a wave pool, a Lazy River, and a lagoon. When you're done playing in the water, you can lounge in a cabana with a meal from Beach Bar and Grill or a cocktail from one of the three bars.
Where the charter bus will drop you off: Your motorcoach will use the same area rideshare cars do. The drop-off spot lies just outside the Beach Level Entrance.
Wynn
Why it made the list: It's so, so beautiful. This luxury hotel features a moving carousel and a hot air balloon made entirely out of flowers. It has not one but two multi-million-dollar sculptures by iconic artist Jeff Koons and a lounge filled with brightly colored parasols dangling upside-down from the ceiling. Oh yeah, and there's gambling too.
Where the charter bus will drop you off: Charter buses at the Wynn use the South Tower Bus and Limo Pickup. It's south of the South Valet (so really south!) and located near a large sculpture of a shoe.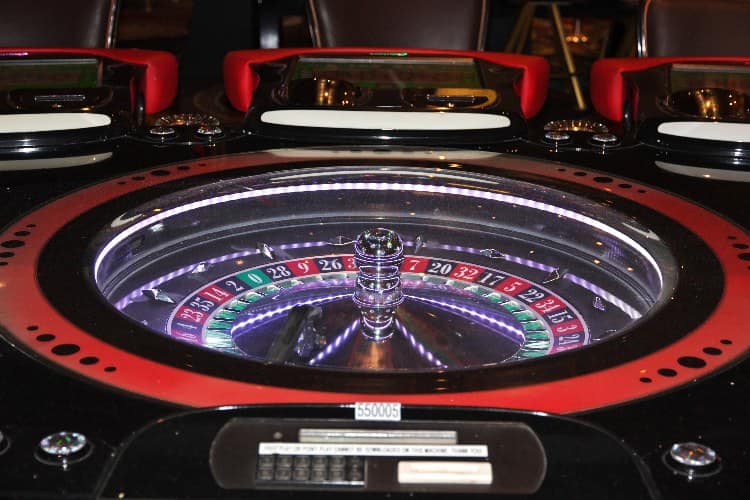 How National Charter Bus Can Help
You may have noticed that basically every casino in Vegas has a different location where they'd like charter buses to go. You can research bus pick-up and drop-off locations online, but you can also trust your National Charter Bus driver to figure out how to get you around the city. Our experienced drivers are used to navigating Vegas, and you can request amenities like reclining seats, air-conditioning, and WiFi to help you relax after a day at the casinos. Call us at 702-780-0497 to learn more about how we can drive you through the dazzling lights of the Vegas Strip.
Tags In