The Best Places for a Ski Trip near Los Angeles
You may not immediately associate Los Angeles with skiing, but this coastal city lies near many beautiful mountain ranges. You can find several ski resorts less than three hours from downtown LA, and if you're willing to venture a bit farther north, your group can experience a full-service ski resort. National Charter Bus would love to help you plan your next ski trip with your school group or team-building exercise with your coworkers. Just give us a call at 323-201-2618 to book transportation and a free quote to one of these ski resorts near LA.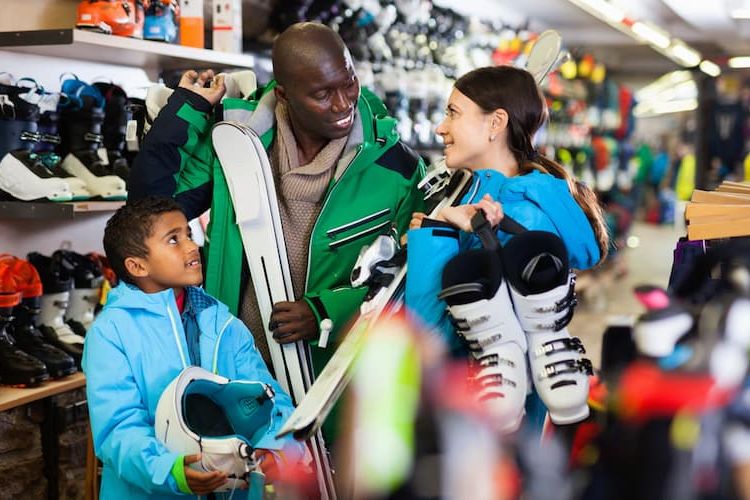 Mountain High
Situated in the Angeles National Forest and just 1.5 hours from LA, Mountain High Ski Resort opened back in 1937, making it one of the oldest resorts in America. Today, it has 14 lifts and 3 distinct ski areas—North, with lessons and bunny slopes for beginners; East, with blue hills ideal for intermediate skiers; and West, with black diamond runs for advanced athletes. 
Mountain High is popular with skiers thanks to its 8,200-foot elevation, but the resort also welcomes kids who want to snow tube or sled in the Yeti's Snow Park section. Families who are new to skiing can rent ski equipment on site before they sign up for lessons. 
Address: 24510 CA-2, Wrightwood, CA 92397
Charter bus parking: Mountain High offers day-only oversize vehicle parking for $40. Overnight parking isn't available, and the resort recommends giving 24 hours' advance notice and arriving by 6:30 a.m. the day of your visit to ensure you find a spot.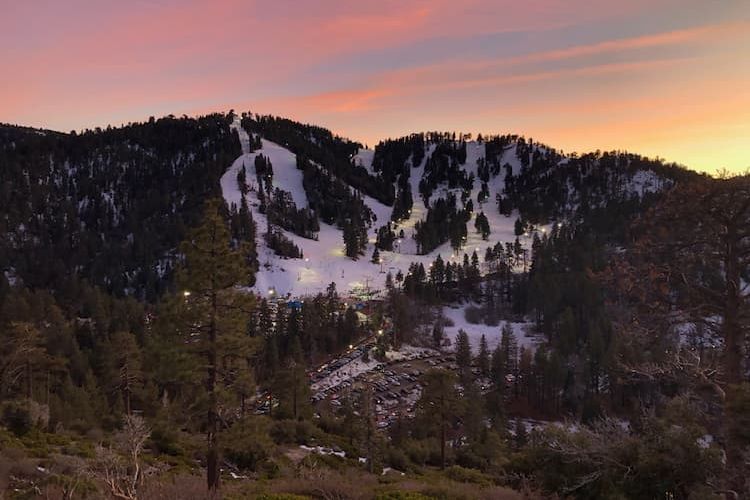 Snow Valley
Snow Valley is one of the most popular resorts near Los Angeles for kids and families. Located about two hours from the city in the San Bernardino Mountains, Snow Valley focuses on skiing and snowboarding lessons and has plenty of beginner slopes and lifts. Kids ages 4-12 can go to the Children's Learning Center while visitors 13 and up attend separate adult lessons. 
Once you finish your lessons, you can ski on the bunny slopes or practice snowboarding at Park Avenue Terrain Park. Since the resort is small—only about 240 acres—it usually doesn't get crowded, and you won't have to worry about more advanced skiers zipping past you while you're practicing. 
Address: 35100 CA-18, Running Springs, CA 92382
Charter bus parking: You'll find a large parking area at the entrance of Snow Valley, near where you can rent equipment and sign up for lessons. 
Bear Mountain
Bear Mountain is part of the Big Bear Mountain Resort, along with Snow Summit. Both lie about 2.5 hours from Los Angeles along mountainous roads, so you may want to book a charter bus and let a professional handle the driving. Most guests say this resort is worth the trip, thanks to its 4 peaks rising up to 8,805 feet.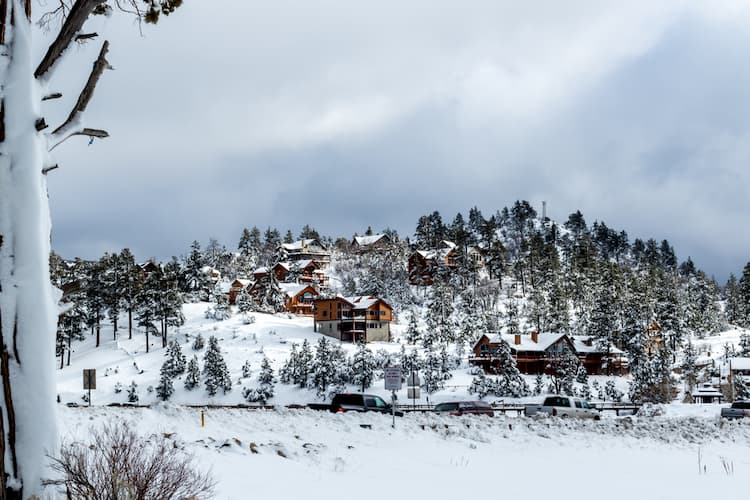 Bear Mountain is known for great snowboarding: its terrain parks include boxes, rails, jumps, and even a superpipe. The 12 lifts can take you to the terrain parks or freestyle skiing slopes, and lessons, equipment rentals, and dining can all be found along the mountain. Your lift pass is also valid at Snow Summit if you want to see what the other half of Big Bear has to offer. 
Address: 43101 Goldmine Dr, Big Bear Lake, CA 92315
Charter bus parking: Bear Mountain has plenty of parking, but note that you'll need to take a shuttle from the parking lot to the ski slopes. You'll also need to show your lift ticket to board the shuttle. 
Snow Summit
The other half of Big Bear Mountain Resort, Snow Summit has a reputation for being more skiing-focused than its sibling. Though it's still family-friendly, Snow Summit was designed for people who already know how to ski, rather than for absolute beginners. You'll find plenty of intermediate blue runs and advanced black runs scattered across the resort's 240 acres. 
Snow Summit also offers many restaurants and cafes along the mountain. The most famous eatery is probably Hog on the Rocks, which is known for its brisket and pulled pork sandwiches paired with whiskey, hot chocolate, or Bloody Marys. And of course, your lift ticket from Bear Mountain will work here as well. 
Address: 880 Summit Blvd, Big Bear Lake, CA 92315
Charter bus parking: Parking at Snow Summit is similar to parking at Bear Mountain—plenty of spots are available, but your charter bus driver will need to drop you off so you can board a shuttle to the base areas with your lift ticket. 
Mt. Baldy
If you're looking for a small, inexpensive ski resort with challenging runs and backcountry areas, you'll love Mt. Baldy. Situated just over an hour outside of LA, this rural resort provides simple tents for camping and a single restaurant in the midst of its steep chutes and winding tree runs.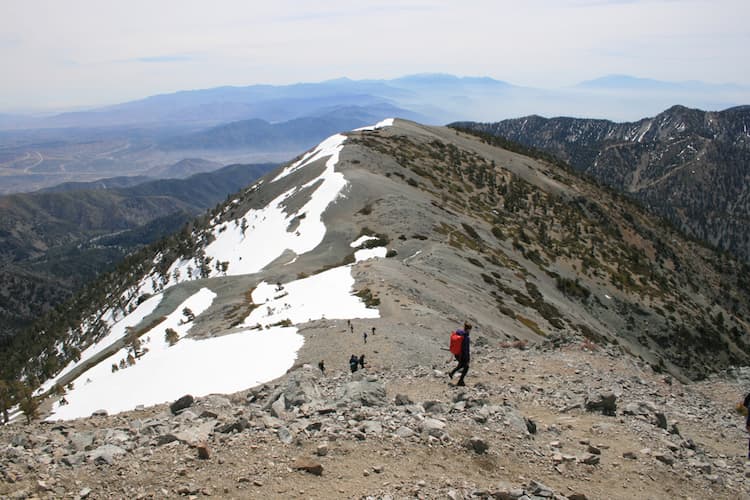 With mostly black diamond trails and only a few intermediate and beginner slopes, Mt. Baldy probably isn't the best resort to visit with kids. However, if you love challenging backcountry skiing, Mt. Baldy could easily be your favorite resort near Los Angeles. 
Address: 8401 Mt Baldy Rd, Mt Baldy, CA 91759
Charter bus parking: Your bus driver can park at Manker Campground or along Mt. Baldy Road leading up to the resort. 
Mt. Waterman
This small skiing and snowboarding area in the Angeles National Forest opened in 1939. Although the chair lifts and runs have been updated, Mt. Waterman is still family-owned and still only uses natural snow. You can rent a charter bus or minibus for the one-hour drive from Los Angeles to this resort that regulars describe as an underrated gem. 
Mt. Waterman rises 8,030 feet in the air and includes 3 chairlifts and 25 runs that range from beginner to black diamond. If you need a break from skiing, the resort has a small cafe called The Warming Hut that serves hot chocolate and whiskey. However, there's no ski shop here, so you'll need to make sure your group members bring their own equipment. You can stash your skis, boots, and poles underneath your charter bus or in the overhead compartments. 
Address: California 2, La Cañada Flintridge, CA 93553
Charter bus parking: You'll find a parking lot near the resort where you can leave your bus. 
Mammoth Mountain
Mammoth Mountain more than earns its name—this 11,000-foot lava dome mountain contains a resort that spans 3,500 acres. Mammoth boasts a long skiing season, an abundance of natural snow, trails for beginner, intermediate and advanced skiers, and a fast, modern lift. The resort also offers tubing and snowboarding, so it can accommodate a huge range of ages and skill levels.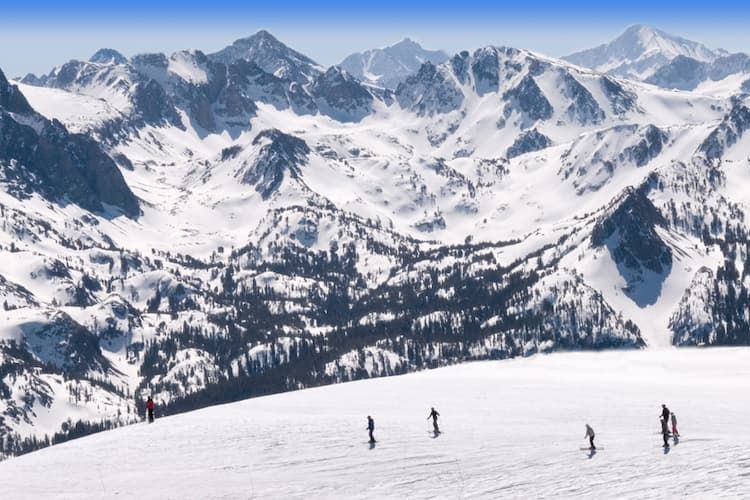 Because Mammoth has so many amenities, it can get crowded. You may want to visit during less popular times, like at the beginning or end of the season, so your group doesn't have to deal with lines. Mammoth is also a bit of a drive—it's almost five hours away from LA. But if you want the true resort experience, with elegant lodges and enough trails to fill several days, head to Mammoth and let National Charter Bus take care of the driving for your weekend getaway. 
Address: 10001 Minaret Road, Mammoth Lakes, CA 93546
Charter bus parking: Mammoth Mountain has 3 lodges—Main, Canyon, and Eagle—and each has a parking area and a shuttle service to take you to the slopes. 
June Mountain Ski Area
If you're willing to drive up to the Mammoth Lakes area but Mammoth Mountain is a little too crowded for your group, June Mountain Ski Area might be exactly what you're looking for. Locals love this 1,500-acre resort because it offers free skiing and snowboarding for kids 12 and under. The resort also features skiing and snowboarding lessons, many restaurants, and comfortable lodging at the June Meadows Chalet. 
Although families often come here for the free kids' tickets and beginner runs, more advanced skiers and snowboarders will also find plenty of advanced trails and terrain parks. Plan an entire weekend with your group so you have plenty of time to try out the pro run with jumps or the superpipe. 
Address: 3819 CA-158, June Lake, CA 93529
Charter bus parking: You'll find a parking lot near the June Meadows Chalet where you can leave your bus. 
Plan Your Ski Outing near Los Angeles
Whether you're traveling with your family, students, or friends, National Charter Bus can provide transportation for your group ski trip in the Los Angeles area. Just pick out the resort you want to visit, buy your tickets, and give us a call at 323-201-2618 when you're ready to embark on your next skiing adventure.
Tags In