The Best Ski Trip Spots near D.C.
When you think of Washington, D.C., you probably don't think "skiing." But D.C. lies a few hours from beautiful ski resorts in West Virginia, Pennsylvania, and Maryland. If you're drawn to the idea of escaping the city and spending a day or a weekend in the mountains, National Charter Bus can help.
Whether you want to try out a bunny slope with your students or tackle a black diamond with your ski team, we can find you a motorcoach with a heated interior and plenty of storage space for your skis, snowboards, and helmets. Just give us a call at 202-250-3441, and check out the list below to decide which ski resort near D.C. is best for your group.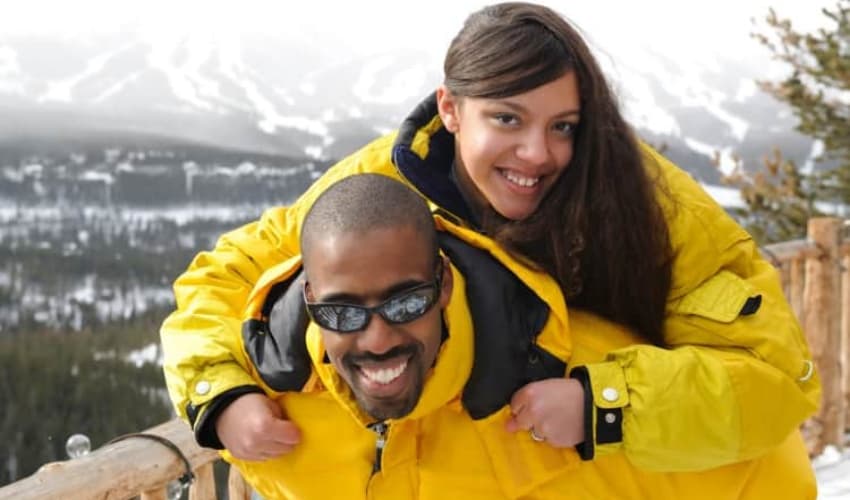 Best if you want to stay close to D.C.
Liberty Mountain Resort
Address: 78 Country Club Trail, Fairfield, PA 17320
Distance from D.C.: About 2 hours
Located just 10 miles outside of Gettysburg, Liberty Mountain is the closest ski resort to D.C. and an excellent choice if you're planning a day trip. It boasts 16 trails, 3 terrain parks, 9 lifts, and the ability to make snow artificially throughout the resort.
If skiing and snowboarding aren't your speed, this is also the perfect resort for snow tubing, with 15 individual lanes lined with snow embankments to keep tubers from crashing into one another. Since the drive from D.C. only takes 2 hours, you may be able to get away with renting a minibus instead of a full-size charter bus if you're with a smaller group.
Whitetail Resort
Address: 13805 Blairs Valley Rd, Mercersburg, PA 17236
Distance from D.C.: About 2 hours and 15 minutes
Whitetail Resort boasts one of the highest ski slopes within 2.5 hours of D.C., with a drop that extends 935 feet. Even if you're not up for a 900-foot drop, you can enjoy your choice of 25 trails and 2 terrain parks served by 9 lifts.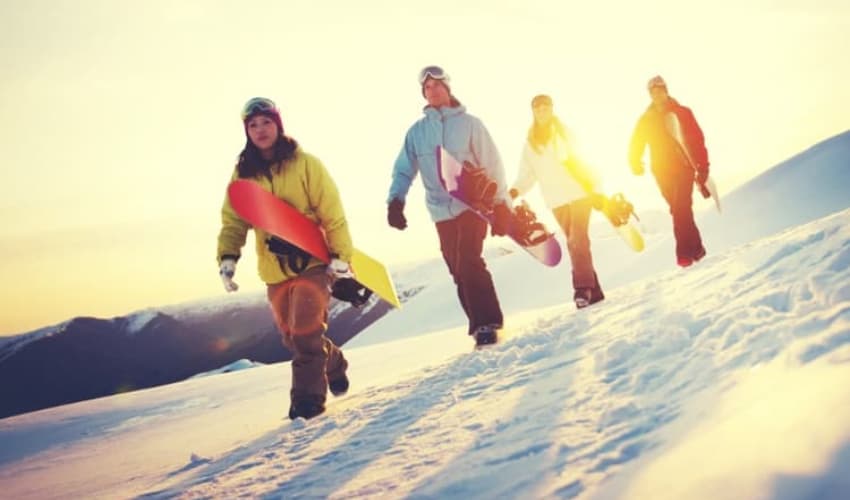 Whitetail isn't all about height and speed, though. This resort also offers a snow-sports program to help children and adults with disabilities experience outdoor winter activities. If your group wants to participate in the program and needs an ADA-accessible bus, just let us know when you call to book.
Best if you're traveling with kids
Wisp Ski Resort
Address: 296 Marsh Hill Rd, McHenry, MD 21541
Distance from D.C.: About 3 hours and 30 minutes
Wisp Ski Resort welcomes first-time skiers and young children with one of the best learn-to-ski areas in the Mid-Atlantic. The Bunny Hill has three "Magic Carpet" conveyor belts which each go up one-third of the hill. The slope gradually becomes steeper as you board each belt, but you can move at your own pace and you never have to get on and off a ski lift.
Once you're ready to hit the actual slopes, you can take advantage of long, shallow trails and designated "slow zones." But don't worry if there are people in your group with a little more experience. The resort offers 34 trails of varying difficulty and four freestyle parks, so you can split up and tackle the right slopes for you.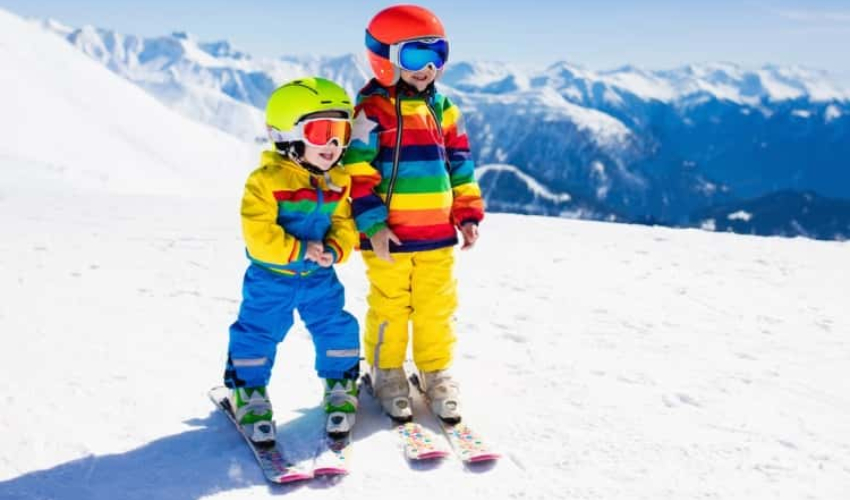 Massanutten Resort
Address: 1822 Resort Dr, McGaheysville, VA 22840
Distance from D.C.: About 2 hours and 15 minutes
Nestled in a cozy mountain village roughly 2 hours from D.C., Massanutten offers great skiing, with a 1,100-foot drop on its highest slope, 14 trails, and a terrain park. But what makes it so great for kids and families isn't its skiing, as impressive as it is. It's everything else it offers—indoor ice skating, tubing, and, best of all, an indoor waterpark.
That's right. When you're done hitting the slopes, you can pull off your jacket, put on your swimsuit, and go from riding a tube down snow slopes to riding a tube down waterslides. Looking for a more relaxing activity? Float down the lazy river, lounge in the hot tub, or visit the spa. Because the resort has so many different activities and is so expansive, it's ideal for large school or scouting groups.
Best if you can't get enough skiing
Snowshoe Ski Resort
Address: 10 Snowshoe Dr, Snowshoe, WV 26209
Distance from D.C.: About 4 hours and 45 minutes
This resort blows guests away with its size. It's the largest ski area in the entire Mid-Atlantic region, with 60 trails and 5 terrain parks spread over 257 acres. It also typically gets more snowfall than other Mid-Atlantic resorts and boasts a 4,848-foot tall mountain with a drop of 1,500 feet.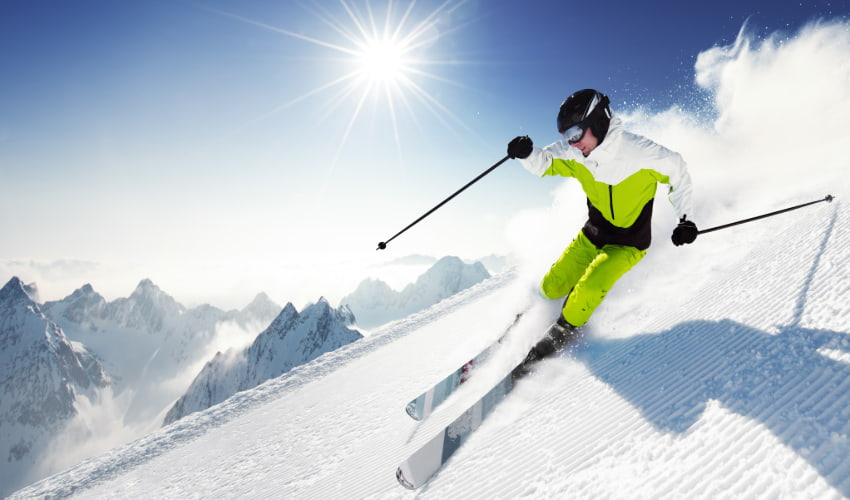 Because Snowshoe lies about 5 hours from D.C., you'll probably want to visit for an entire weekend, not just a day. You may also want to request extra amenities for your charter bus to keep everyone entertained. It's easy to make it through a 5-hour drive if you have a flat-screen TV and a couple of DVDs or free WiFi so you can stream YouTube and Spotify.
Canaan Valley Ski Resort
Address: Park Rd 826, Davis, WV 26260
Distance from D.C.: About 3 hours and 15 minutes
Canaan Valley caters to people who go to a ski resort to ski, not to relax. It doesn't have a high-speed lift or tons of lodging within walking distance, but it does have 47 slopes and miles of cross-country trails in a beautiful setting. If you're traveling with hard-core skiers, this is the resort for you. There's snowmaking on more than 75% of the mountain, and 44% of the trails are marked as advanced.
Don't panic if your group includes a mix of hardcore and less experienced skiers, though. Canaan Valley has plenty of beginner and intermediate trails, and if people need a break from skiing, your charter bus can take you to the closest restaurants or bars.
Best if you're all about the amenities
Wintergreen Ski Resort
Address: 39 Mountain Inn Loop, Nellysford, VA 22958
Distance from D.C.: About 3 hours and 15 minutes
Open all four seasons, this huge resort in the Blue Ridge Mountains complements its skiing, snowboarding, and snow tubing offerings with hiking, fishing, mountain biking, and horseback riding. If your group is into sports, you can play a round on the championship golf course or sign up for lessons from the award-winning tennis program. Ready to relax? Try the swimming pool and full-service spa.
Just because it has a ton of other offerings doesn't mean Wintergreen neglects its ski trails, though. You can coast down slopes designed for skiers at a variety of levels, from the Lower Dobie Trail, which is meant for beginners, to the Upper Cliffhanger, which is ideal for experts. Ask for free WiFi on your charter bus so you can pull up the resort website and plot out all of the slopes your group wants to try.
Seven Springs Mountain Resort
Address: 777 Water Wheel Dr, Champion, PA 15622
Distance from D.C.: About 4 hours
If you're traveling with a group of coworkers or friends who want to skate, bowl, and party—not just ski—Seven Springs is perfect for you. Located in Pennsylvania's Laurel Mountains, the resort includes a bowling alley, a roller-skating rink, a mini-golf course, and a pool in addition to its 33 ski trails. Seven Springs also draws snowboarders with 7 terrain parks and an Olympic-size halfpipe. But what really sets it apart is its nightlife.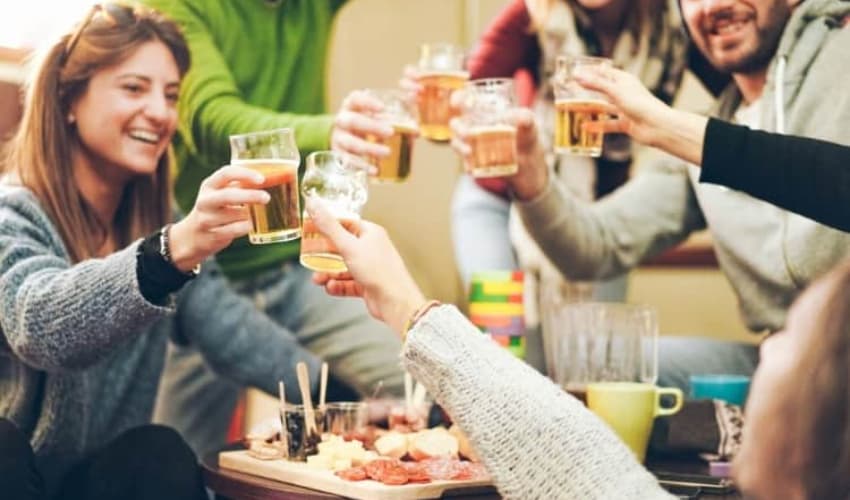 The resort boasts three bars and lounges that have become beloved in skiing circles. The most popular is the Foggy Goggle, an iconic après-ski bar with signature cocktails and live music that calls itself the "Best Ski Bar on the East Coast." If you're looking for a nightclub with a busy dance floor that stays open super late, try the Matterhorn, also located on site. Want a more casual night out? Eat delicious bar food, sip a craft beer, and watch a game at The Bavarian Lounge.
Start Planning Your Ski Trip from D.C.
Get away from the chaos and politics of D.C. and spend a day racing down the slopes in Pennsylvania, Virginia, or Maryland. The Mid-Atlantic area boasts a surprising number of ski resorts with impressive slopes, exciting terrain parks, and plenty to do off the snow. And you can reach all of them in just a few hours with group transportation from National Charter Bus. Just give us a call at 202-250-3441 and let us provide a comfortable ride to your next group ski adventure at a reasonable price.
Tags In