How to Park a Charter Bus in Houston
Although Houston offers some public transit, it remains a sprawling and heavily car-dependent city. A charter bus is one of the easiest ways to get around, especially if you're traveling with a large group or have kids or seniors with you. 
However, if you plan to take a charter bus around the city, you'll need to know where your charter bus can safely drop you off and park. And National Charter Bus is here to help. Read our guide to where to park in Houston so you can plan where your bus will go during your trip, and then give us a call at 713-234-6591. Our representatives can assist you with making your reservation 24 hours a day. 
Ready to get started? Let's dive into the logistics of Houston charter bus parking.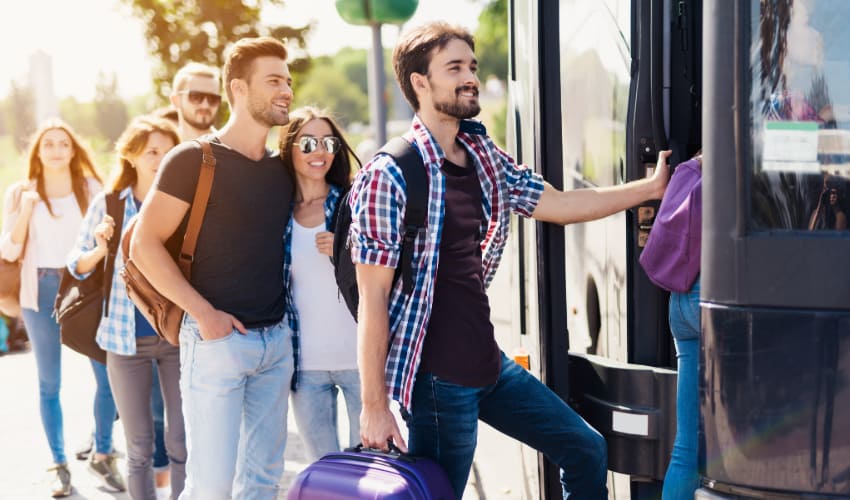 Parking at Your Hotel
The easiest place to leave your bus overnight is your hotel, since that means your driver won't need transportation to the bus from the hotel each morning. If you're staying downtown, you may even be able to leave the bus safely in the parking lot and walk to the attractions you want to visit.
The good news is that most hotels in Houston do have parking. The not-so-good news is that many charge for it, and oversized vehicles may have more restrictions than regular-size ones. When you call to reserve a block of rooms, make sure you ask your concierge if parking is available for your bus. (This is also a great time to ask if the hotel offers free rooms for drivers!) 
Street Parking in Downtown Houston
If you're not staying in downtown Houston, you'll almost certainly visit it during your trip. Downtown is home to much of Houston's nightlife, its theatre district, and almost all of its major sports venues. (The exception is NRG Stadium, which lies farther outside of the city.) 
The idea of finding parking downtown can be daunting, but you'll actually have far more options than you may have anticipated. The Downtown District organization estimates that there are 2,200 street parking spots, 24,000 surface parking lot spots, and 75,000 garage spots in downtown Houston. Parking lots and garages include accessible parking spots for those who need them.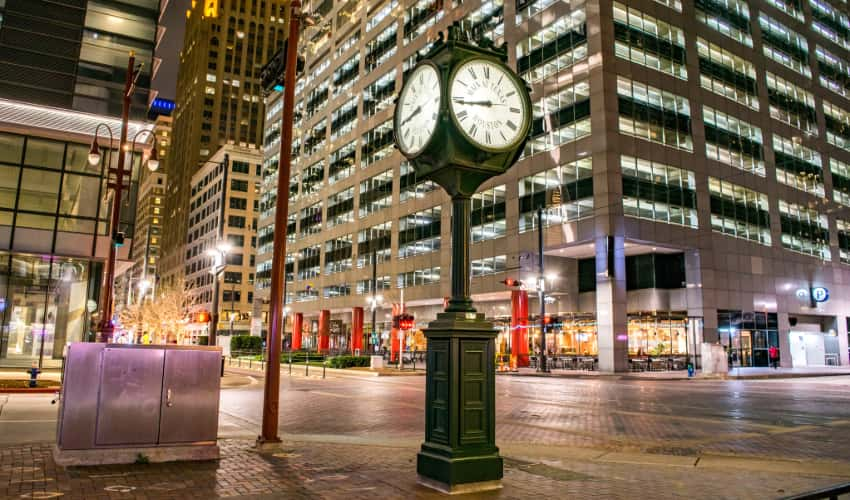 If your bus opts for street parking, metered parking is available throughout downtown. You can park for up to 3 hours in a spot before needing to move your car to a different street parking zone (zones are divided by color.)  
The cost of parking varies based on location, and you can pay with cash or a credit card. The really great news? Meters are free after 6 p.m. Mon-Sat and all day on Sun. That said, you have to be careful not to park in valet or commercial zones, which will be marked with red meters or red stripes on the street. 
Especially with a charter bus, it may be tricky to find enough spaces to park without getting into restricted zones. But if you can pull it off, you can save some money in the evenings or on Sunday! 
Parking at Destinations in Downtown Houston
For games at Minute Maid Park (home of the Astros), you'll need to take advantage of street parking, lot parking, or garage parking downtown. Minute Maid Park estimates there are 25,000 parking spaces within walking distance, but you will probably have to pay.
If you're going to an Astros game, talk to our reservation specialist about whether you would prefer to be dropped off and picked up in loading zones near the stadium or to walk from wherever the bus parks. The loading zone is along Hamilton Street between Preston and Texas streets, on the east side of the park.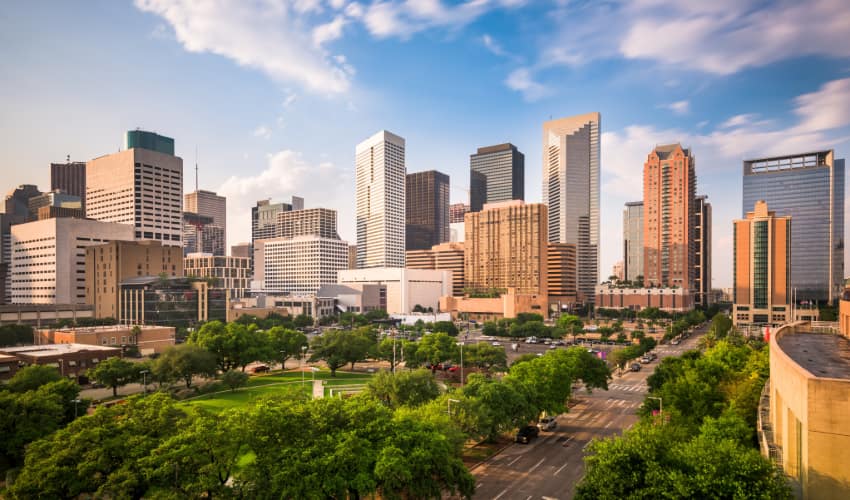 For soccer matches at BBVA Stadium, you'll have your choice of the same lots used for Astros games, cash lots, and street parking. Attending a game or concert at the Toyota Center? You can be dropped off along Bell St or park in the Toyota Tundra Garage (1515 Jackson St). 
Parking in the Museum District 
Along with downtown, the Museum District is one of the most popular areas to visit in Houston. As the name suggests, you're probably going there to visit a museum, and your best bet for parking will be to look at what the museums offer. Here's a list of each museum with its parking and/or drop-off and pick-up options: 
The Museum of Fine Arts, Houston
MFAH has an above-ground garage at 1144 Binz Street and an underground garage at 5101 Montrose Blvd. Fill out a group visit form for more information about drop-off locations. 
Contemporary Arts Museum Houston
Contemporary Arts Museum Houston is located near The Museum of Fine Arts, just off Montrose Blvd. You can parallel park on Bissonnet St or Montrose Blvd or use the paid parking garages for MFAH. The group visit request form is located here. 
Holocaust Museum Houston
The Holocaust Museum lies at 5401 Caroline St, and paid parking is available on the corner of Binz and Caroline St. Email tours@hmh.org for information about bringing a group in a charter bus. 
Houston Museum of Natural Science
The Houston Museum of Natural Science has its own garage on Caroline St, just south of Hermann Dr. There is also curbside parking near the museum's entrance and in Hermann Park, and you can be dropped off near the entrance. Call the museum at 713-715-1939 for more information. 
Children's Museum of Houston
The Children's Museum has a parking garage just off Binz. The entrance where your group can be dropped off if you don't want to go to the garage is at 1500 Binz. 
Houston Zoo
Free parking is available in Hermann Park, but it's limited and can be used by anyone visiting the park, not just those going to the zoo. Your best option may be to have your bus drop you off at the main entrance at 6200 Hermann Park Drive.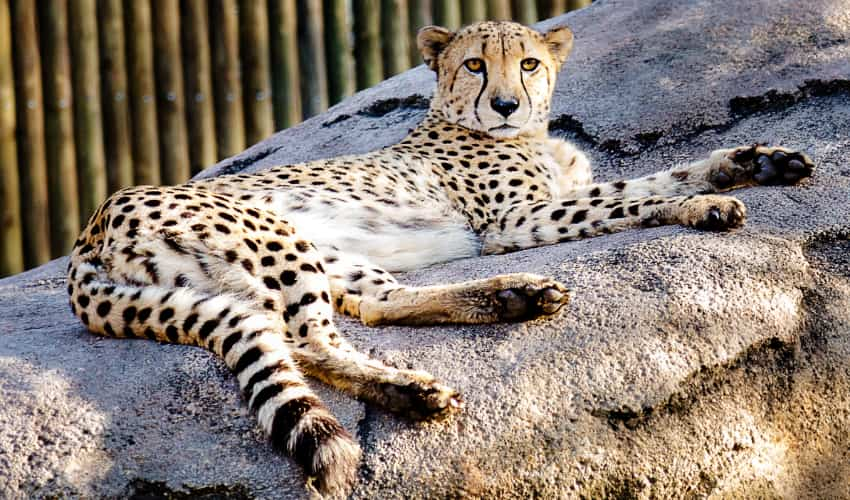 Parking in Montrose
Houston's artsy district, Montrose is close to the Museum District and known as an LGBTQ+ and hipster haven. Although it's highly walkable, Montrose doesn't have many parking garages. If your bus can't find street parking, it will probably be easiest for your driver to drop you off and then go park in the Museum District. 
Planning to see The Menil Collection? This museum houses works collected by John de Menil and Dominique de Menil and marks the upper edge of the Museum District and the beginning of Montrose. Although there is a parking lot at 1515 West Alabama St, buses are prohibited from using it, so you'll need to be dropped off at the main entrance at 1533 Sul Ross Street while your bus parks along Mulberry St.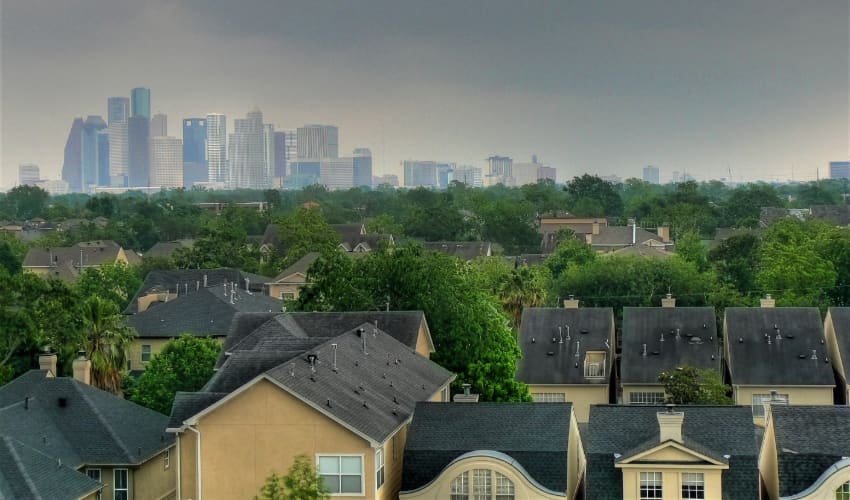 Parking in West University Place
West University Place is best known for being the home of Rice, the prestigious university that gives the district its name. If you're bringing a group to Rice's campus, you'll need to contact the Rice Parking Office at parking@rice.edu. When contacted, the Rice Parking Office declined to provide any parking information unless a trip had already been booked, so make sure you contact them when you're planning your group visit. 
If you want to explore the shops, restaurants, and bars of West University Place, your bus will probably have to rely on street parking. Since this is a largely residential district, your driver will need to be careful not to block any driveways when they park. Otherwise, dropping you off and parking in a garage in the Museum District may again be the best option. Here's a place where you can check for public garages in Houston.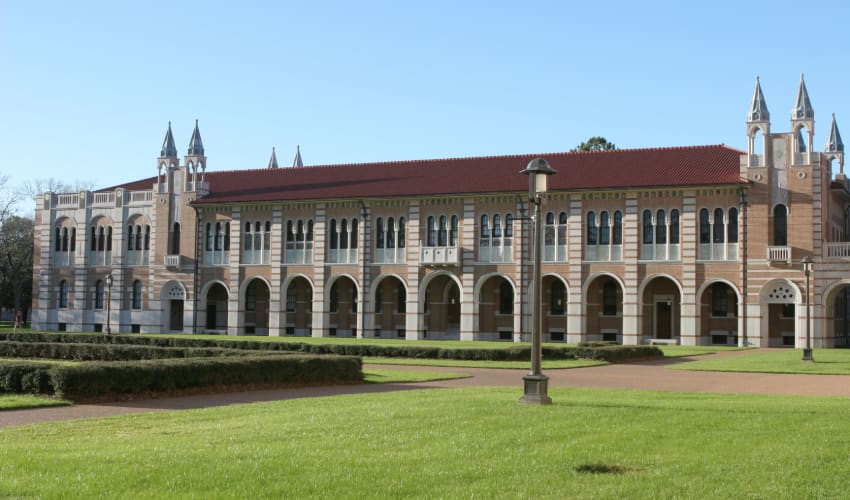 Parking at the University of Houston
Rice isn't the only university in Houston that attracts a lot of visitors. The University of Houston is also more flexible about its parking, offering metered street spaces and parking lots as well as large garages throughout campus. Please note that some meters are LUKE meters, which means they only accept credit cards. 
Coin meters have a maximum stay of one hour on the street and two hours off it, so if you're planning to stay for longer than that, you'll need to purchase a Visitor Pass at an Information Booth. If you opt to get the Visitor Pass, you'll still need to pay the meter, but you can move between street spots or park in lot 15G in front of the Athletic/Alumni Building.
None of that work for you? The Stadium Garage, Welcome Center Garage, and East Garage all have visitors' sections. 
Although parking is more readily available at the University of Houston, you'll still need to make a reservation if you want to bring a group of high school students to visit. You can do so on the University of Houston website and let them know you're taking a charter bus when you book your tour. 
Plan Your Trip to Houston
Don't stress about logistics while planning your trip to Houston. Once you know where you want to go, all you have to do is find nearby parking and drop-off spots by using this guide or calling the destination you plan to visit. When you're ready, contact National Charter Bus at 713-234-6591, and we'll find a driver and bus that fit your itinerary for a stress-free trip to Houston.
Tags In