The Best of Houston Sight-Seeing with Children
So you're gearing up for your next Houston sightseeing trip, but you're not alone.
A road trip with the extended family. An outing with your youth group. A field trip for your star students. Whatever you've got on your plate, we know that coordinating sights and stops that capture your young travelers' attention can be stressful, if not a total pain.
Never fear. Like we said, you're not alone. National Charter Bus is here with simplified transportation services for tour groups of all shapes and sizes. We've booked rides for all sorts of youth-based events and adventures in and around Houston, so you can trust us to handle all your ride plans throughout the city.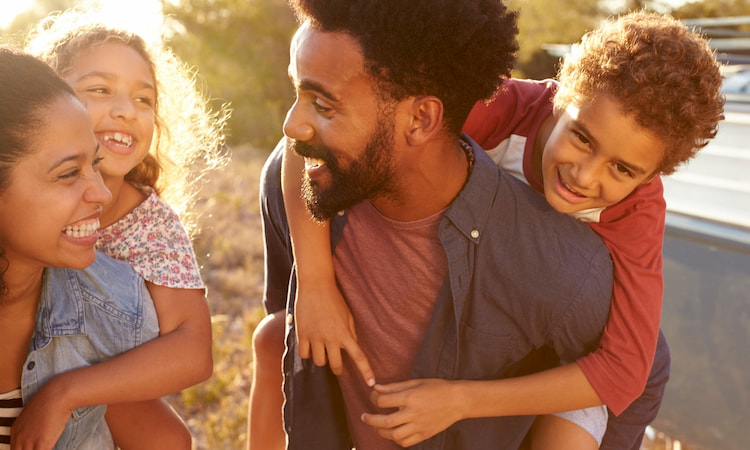 Not sure where to start? Here are some of our more popular family-friendly destinations in Houston:
Children's Museum of Houston
Address: 1500 Binz St, Houston, TX 77004
Phone: (713) 522-1138
Even if you're on the road with the pickiest of pint-sized travelers in tow, a day at the Children's Museum of Houston is a guaranteed crowd-pleaser. Looking for toddler-friendly interactive exhibits? You better believe they have it. A state-of-the-art indoor ropes course? Lace up your close-toed shoes, because you're going to need them! Confidential, top-secret espionage? Well… you didn't hear it from us. With a half-dozen permanent exhibits to pique the interest of any little learner and a nonstop lineup of education-themed events and shows, there's no shortage of things to do and experience here.
If you're looking to pinch pennies on your Houston trip, swing by on a Thursday night between 5-8 pm, when families can explore the museum free of charge. Rather than arranging a carpool with your family friends and paying the $3 parking fee multiple times over, we recommend booking a minibus shuttle and bypass the parking lot altogether. Your driver can drop off everyone right at the gate, saving everyone the time and hassle of hunting for the perfect stretch of parking spots to accommodate everyone.
Smither Park
Address: 2441 Munger St, Houston, TX 77023
Phone: (713) 926-6368
For a trip off the beaten path of Houston sightseeing, mosey on over to this quiet riot of visual interest mere blocks away from the University of Houston campus.
After your youngsters finish wandering the citrus-themed, labyrinthian walkways of The Orange Show—the weird building next door that looks like a house morphing into a jungle gym—keep the quirky art tour rolling and plan a picnic at this iconic park. Much like the neighboring house-turned-maze-turned-gallery, Smither Park celebrates the ingenuity of local, self-taught artists through a ramshackle collection of permanent mosaic sculptures. On any given Saturday, visitors can enjoy a packed lunch at the pavilion, watch on from the comfort of the oversized swings as an artist creates a new piece, or catch an impromptu performance at the amphitheater, crafted in the likeness of a fish/lizard/monster's gaping maw.
Ice Skating at the Galleria
Address: 5015 Westheimer Rd #1260, Houston, TX 77056
Phone: (713) 621-1500
Whether you're here to beat the summer heat, get into the holiday spirit, throw a private bash no guest will soon forget, or anything in between, you will not want to miss out on all this frigid fun. Located in the food court level of the Galleria Mall, this indoor rink is open to the public year-round, rain or shine. Watch on from the second-story viewing terrace as the kids engage in a game of Broomstick Ball or one of the rink's regular skating lessons, or even take an adult skating class yourself.
Be sure to get in on the group discounts if you're visiting with 10 or more skaters, but note that while guests can skate as long as they want, as soon as they are out of the rink, they're out for the rest of the day. When everyone's had their fill of skating, your group can grab a bite at the surrounding food court or even pop into The Galleria's stretch of stores and shops.
Moody Gardens on Galveston Island
Address: 1 Hope Blvd, Galveston, TX 77554
Phone: (409) 683-4200
Traveling with a pack of academic overachievers? Treat your A/B honor students for all their hard work with free admission to this nature lover's wonderland. Have your pre-K through 12th-grade brainiacs bring in their report cards to the ticket gate within 30 days of issue, and they will be granted free admission to any Moody Garden attraction!
If you plan ahead with a National Charter Bus private shuttle service, all they'll need to worry about is deciding which attraction they want—no small feat, considering the lineup. The grounds boast a variety of learning and adventure experiences for explorers of all ages, perhaps the most prominent being the three large glass pyramids housing an aquarium, a greenhouse full of rainforest flora and fauna, and an interactive science museum. With countless other draws to this Galveston gem—from a historic riverboat cruise to high-flying ropes course adventure to beachside lounging—the hour-long trek from downtown Houston is well-worth the drive.
Space Center Houston
Address: 1601 E NASA Pkwy, Houston, TX 77058
Phone: (281) 244-2100
Have you ever wondered, when Tom Hanks uttered the oft-quoted phrase "Houston, we have a problem" in Apollo 13, what exactly was on the other end of the line? This is it!
Come see for yourself the famous NASA Mission Control Room, the International Space Station mission headquarters, and more at this Smithsonian affiliate museum adjacent to the NASA Johnson Space Center. With countless orbital satellites exhibited, a garden plaza in the shadow of massive NASA 905 shuttle carrier aircraft, and the world's largest collection of spacesuits, Space Center Houston is a must-see destination for your group of stargazers, aspiring astronauts, and future space explorers! We encourage groups of 20 or more to reserve tickets at least 7 days in advance to grab discounted tickets, guided tours, a dedicated meal plan, and more.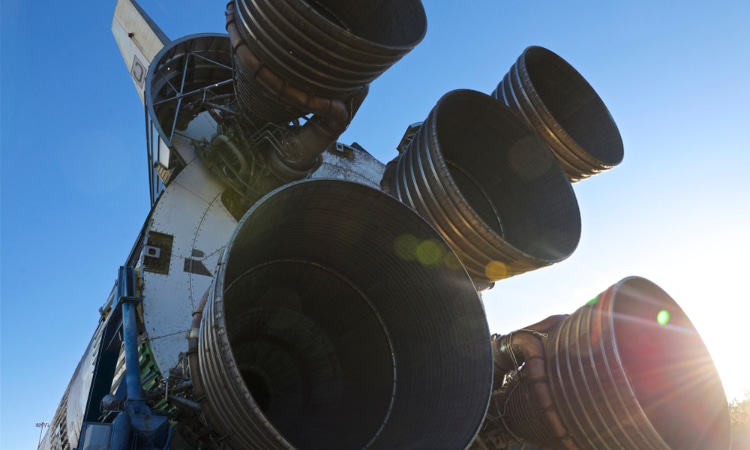 Livestock Show and Rodeo
Address: NRG Pkwy, Houston, TX 77054
            Phone: (832) 667-1400
Have you truly visited Houston without experiencing a real rodeo? Play your cards right—or simply plan effectively—and your kids can catch this only-in-Houston annual tradition! It's practically built for little travelers, from thrilling rodeo rides to the AGVENTURE, a series of exhibits centered on hands-on agricultural education—including livestock birthing to raising honey bees. If you can manage it, we recommend popping in during the week for Family Wednesdays to score $5 adult tickets and free admission for seniors and kids 12 and younger. Smaller cowpokes won't want to pass up The Junction's petting zoo, midway-style games, and live entertainment.
While NRG Stadium and surrounding rodeo venues are located along MetroRAIL lines—a convenient option for locals and solo travelers—navigating public transit with a gaggle of kids in tow is not recommended. Besides the ease of transport to the grounds itself, booking a private shuttle ensures your ride to the rodeo has enough room to stash a cooler or two. And with a long day ahead of your youngsters, you should consider bringing plenty of snackage to avoid the concession lines.
Houston Travels Made Easy
Ready to hit the road? Houston has so much in store for the visitors big and small. Don't miss a moment of what this gorgeous city has to offer and reserve a private shuttle throughout your stay. With an experienced, professional driver at the wheel, you can rest assured that your young sight-seers will arrive all at once to every destination; no more carpools or outdated yellow buses! Call our reservation team at 713-234-6591 to learn more about our network of motorcoaches, available amenities, and more. Our representatives are available around the clock to take your call, and we'd be more than happy to help plan your next Houston adventure!
Tags In