Things to Do in Washington D.C. That Aren't on the National Mall
With dozens of iconic monuments, memorials, and museums along its grassy grounds—the National Mall is understandably one of the most visited spots in Washington D.C. But if you've been to D.C. a few times or you're not keen on being among massive tourist crowds, you may want to skip this bustling stretch. Instead, check out a few of D.C.'s many other attractions outside of the National Mall.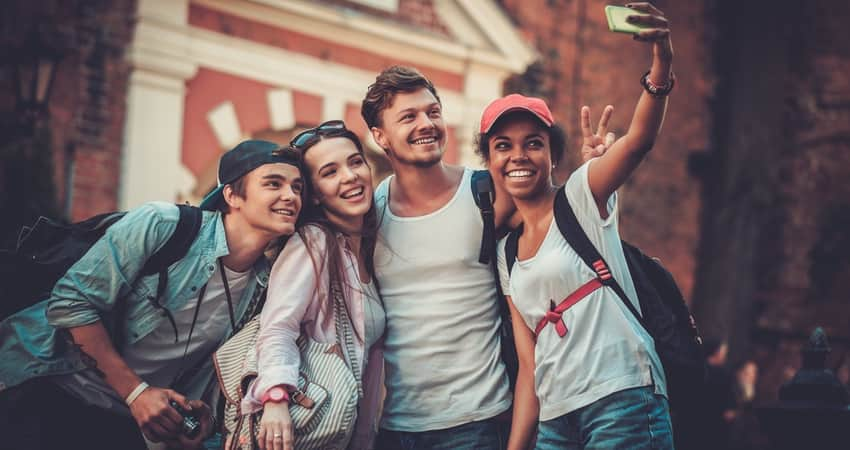 National Charter Bus can help groups explore D.C.'s coolest neighborhoods, green spaces, and landmarks off of the Mall. Create an itinerary for your private D.C. group tour, school field trip, or any other group travel occasion and enjoy some of D.C.'s best spots. Skip the crowds of the National Mall and forget about the stress of traveling via pre-scheduled transportation with a private charter bus rental. Renting a bus in D.C. will help you travel wherever you want to go in town on your own time. You won't have to sift through companies with pre-scheduled tours to find options off of the National Mall. With a private charter bus rental with National Charter Bus, you control your itinerary for the entire trip!
Give the National Charter Bus team a call at (202) 250-3441 and ride to these things to do in D.C. that are a little off the beaten path:
Union Market
Address: 1309 5th St NE, Washington, DC 20002
Phone: (301) 347-3998
As one of the biggest markets and food halls in the region, Union Market has become synonymous with dining and food culture in Washington D.C. Visiting Union Market in Northeast Washington D.C. is a great option for groups who have diverse tastes in cuisines. You'll find a mixture of foods from Italian, Japanese, Mexican, Indian, and New American fare. On top of food, you'll also find local boutique shops like Byrdland Records and TheTwelve home decor. The market also hosts a variety of community events like art exhibitions, dance classes, and concerts.
Charter bus rental parking: The closest oversized parking location can be found about 1.5 miles from the market in the Union Station garage. Have your driver drop everyone off near the entrance on 5th St NE before parking in a designated bus area at the station.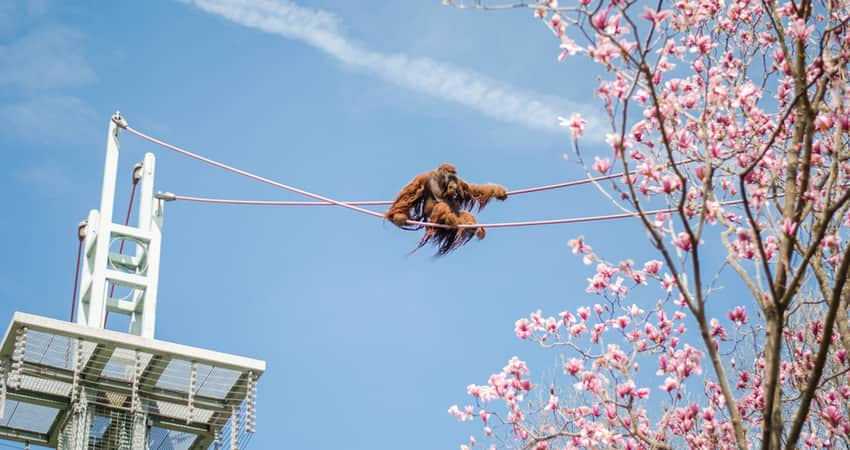 Smithsonian National Zoological Park
Address: 3001 Connecticut Ave NW, Washington, DC 20008
Phone: (202) 633-4888
Although the National Zoo is part of the Smithsonian Institution, it isn't located on the National Mall and can be a much-needed escape from the crowds around D.C.'s center. The National Zoo is one of the oldest in the United States and is home to around 2,000 animals representing 400 species. Some of the zoo's most popular residents include Asian elephants, Bengal tigers, a variety of great apes, and giant pandas. Fun fact: The National Zoo in Washington D.C. was the first zoological park in the United States to house giant pandas.
Visiting the National Zoo is completely free but timed entry passes are necessary during the ongoing health crisis. In-person educational activities are also limited at this time.
Charter bus rental parking: Street parking for tour and charter buses can be found on the 3000 block of Connecticut Avenue NW. You'll need to call the zoo's guest services counter at (202) 633-4480 to reserve a spot.
United States National Arboretum
Address: 3501 New York Ave NE, Washington, DC 20002
Phone: (202) 245-2726
This 412-acre arboretum is not only a beautiful destination to visit, but it also serves as a major research center for the United States Department of Agriculture. The arboretum houses gorgeous natural exhibits with bonsai gardens, azaleas, dogwoods, and cherry blossoms. The Capitol Columns are also located at the center of the arboretum and are a popular photography spot for visitors. Get some fresh air, walk throughout the gorgeous grounds, and learn about botanical conservation.
The arboretum does not offer guided tours but guests can stop at the visitor center to grab a self-guided tour brochure. Educational groups can also contact the arboretum for resources to build lesson plans for field trips.
Charter bus rental parking: A designated bus parking area can be found at the National Grove of State Trees Parking located off of Azalea Rd NE and at the lot off of New York Ave NE.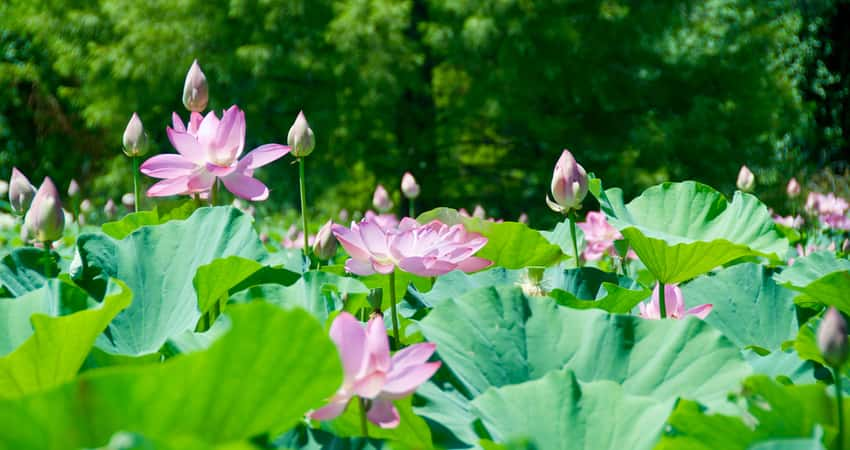 Kenilworth Park & Aquatic Gardens
Address: 1550 Anacostia Ave NE, Washington, DC 20019
Phone: (202) 692-6080
The Kenilworth Park & Aquatic Gardens are located right next door to the National Arboretum on the Maryland state border. It's a tranquil nature preserve on the Anacostia River with walking trails, a boardwalk, aquatic marsh gardens, and picnic areas. If your group wants somewhere to relax and have a picnic away from the crowds, definitely make a stop at Kenilworth! Stroll along the boardwalk and try to spot native turtles and birds among the lily ponds and lotus flowers.
Ranger-led programs are available for educational groups with advanced reservations. Call the park at (202) 692-6080 to inquire about guided programs before your visit.
Charter bus rental parking: A spacious private lot is available right outside of the gardens. If this lot is full, additional parking on Anacostia Avenue.
The Mansion on O & O Street Museum
Address: 2020 O St NW, Washington, DC 20036
Phone: (202) 496-2020
Located in the heart of Dupont Circle's historic district, this luxury hotel and museum houses eclectic items and décor. O Street's décor is maximalism at its finest, with walls and rooms filled with music and political memorabilia, pinball machines, kitschy art, and hidden doors. Along with being a museum and restaurant, The Mansion on O also has a restaurant and event venue space for special events. It's a popular venue for quirky weddings and casual team-building events, as well as a good spot for D.C. visitors who want to see a strange yet charming side of the city.
Guided tours of the museum are available with advanced reservations. Additional experiences can be added to tours, including treasure hunts through the packed gallery rooms.
Charter bus rental parking: Parking in Dupont Circle can be difficult, so it's highly recommended that your group gets dropped off before having your charter bus driver park off-site.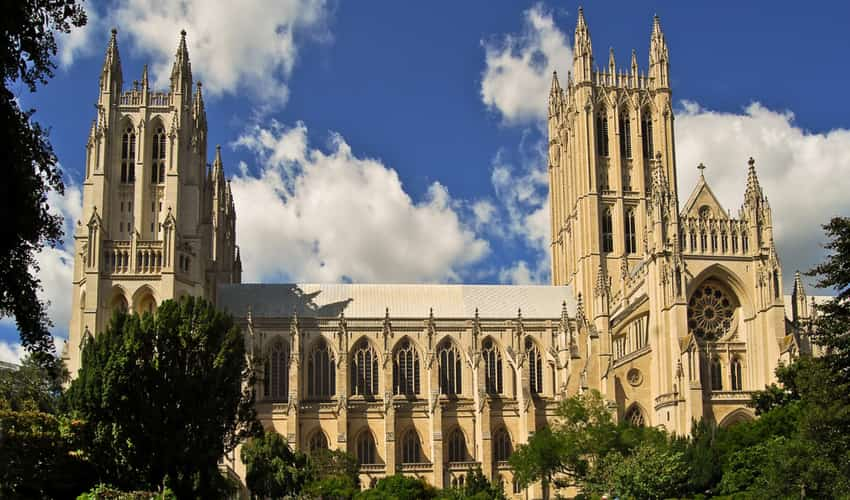 Washington National Cathedral
Address: 3101 Wisconsin Ave NW, Washington, DC 20016
Phone: (202) 537-6200
The Washington National Cathedral is one of the most famous religious centers in the region. It also stands as the second-largest church in the country behind the Cathedral of St. John the Divine in New York City. Although this historic cathedral is a part of the Episcopal Church, guests of all faiths are welcome to attend worship services, appreciate the architecture, and learn about the building's history. The cathedral has beautiful stained glass windows, hand-carved stone angels and gargoyles, towering arched doorways, and an observation deck overlooking major D.C. monuments. Guided tours are normally available but are currently suspended at this time. Visit the cathedral's website to explore the sightseeing tour options once they resume.
Groups interested in religious art or art history should also consider making a trip to the architecturally significant Basilica of the National Shrine of the Immaculate Conception on The Catholic University of America campus.
Charter bus rental parking: The cathedral has an underground parking garage for personal vehicles but cannot accommodate oversized vehicles. Some street parking can be found around the area on South Road and Lych Gate Road.
Rock Creek Park
Rock Creek Park Nature Center Address: 5200 Glover Rd NW, Washington, DC 20015
Phone: (202) 895-6000
Rock Creek Park is one of the largest urban green spaces in Washington D.C. The 1,700-acre urban park is filled with hiking and biking trails, a nature center, picnic areas, a planetarium, tennis courts, soccer fields, an equestrian center, and Civil War-era historic buildings. Rock Creek Park is a wonderful place to stretch your legs with some exercise or have a quaint picnic with your group. Athletic bunches can also kayak or canoe along Rock Creek into the Potomac River.
A variety of ranger-led programs are available for schools, scout troops, and tour groups.  Check out the park's website to see what programs can be booked for groups.
Charter bus rental parking: There are several lots throughout the park but oversize vehicles aren't permitted in certain areas. It's recommended that your charter bus driver parks at the nature center.
See Washington D.C. with National Charter Bus
Washington D.C. has so much more to offer than the major tourist destinations on the National Mall. Groups that want to explore D.C. outside of busy museums and memorials can count on National Charter Bus anywhere in the Nation's Capital. Rent a bus at any time by calling (202) 250-3441 to reach the National Charter Bus team!