Things to Do with A Group in Las Vegas That Aren't Casinos
Las Vegas is often the city people visit to blow off some steam. This usually entails multiple visits to casinos and clubs and hitting every major entertainment district in town until you're drained out and left with a sense of dread and an empty wallet the next day. This colorful, metropolitan hotspot is famous for all the wrong reasons. Apart from the "Sin City" aesthetic that it carries, there's so much to do in Las Vegas that doesn't involve gambling away your possessions.
Since it's located within the vast Mojave Desert, Las Vegas is definitely the place to be if you enjoy spending the day outdoors, whether you want to hike mountains or make a big splash (quite literally) at water parks nearby. In addition, its rich history makes it the ideal location for several informative, yet captivating museums for all age groups.
If you're interested in making the most of your trip in Vegas and actually exploring the city, National Charter Bus is happy to help. Our group transportation service provides one-way, multi-destination, and even weekend-long trips to any destination in and around Nevada. Contact us at 702-780-0497 to discover the best of this misunderstood city with your group in a private bus rental!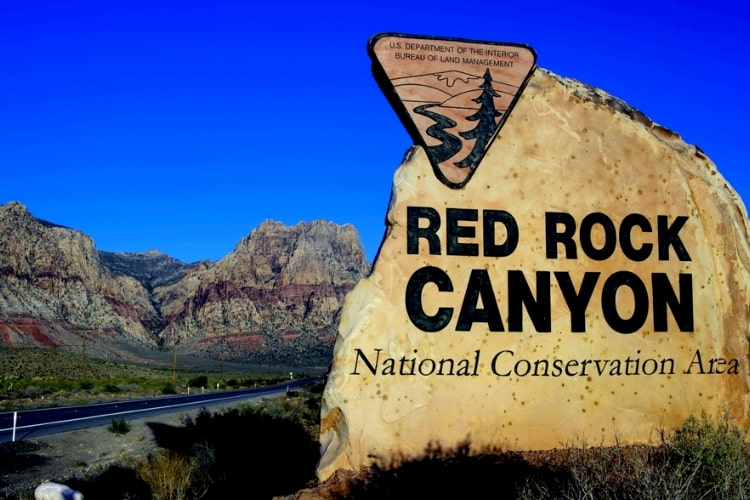 Red Rock Canyon National Conservation Area
Address: 1000 Scenic Loop Dr, Las Vegas, NV 89161
Distance from central Las Vegas: Around 21 mins
Famous for: Hiking, biking, and seeing cute desert animals.
Since it almost never rains in Las Vegas, you can visit the Red Rock Canyon any day of the week without fearing that the weather will put a damper on your plans. However, be sure to check the temperature on any given day, since the heat can get overbearing, especially during the summer.
This conservation area is around 194,819 acres wide and offers an endless view of red rock formations, sandstone peaks and exotic desert flora and fauna. Stop by the visitor center to observe the desert tortoises living their best life or to prepare to hike, climb or bike down 26 different trails in the canyon with your group. If it's unbearably hot outside, consider staying cool in your climate-controlled bus rental and driving down the 13-mile scenic drive, where you can witness the fascinating Nevada landscape from the comfort of your reclining seat.
If you're traveling in a group of 15 or more, it's important to get a permit and pass beforehand to participate in any sort of activity. For school field trips, we recommend that it's best to travel in the 18-passenger minibus since it can easily fit 15 passengers and has ample leg room and free WiFi to keep your students entertained before they need to interact with nature.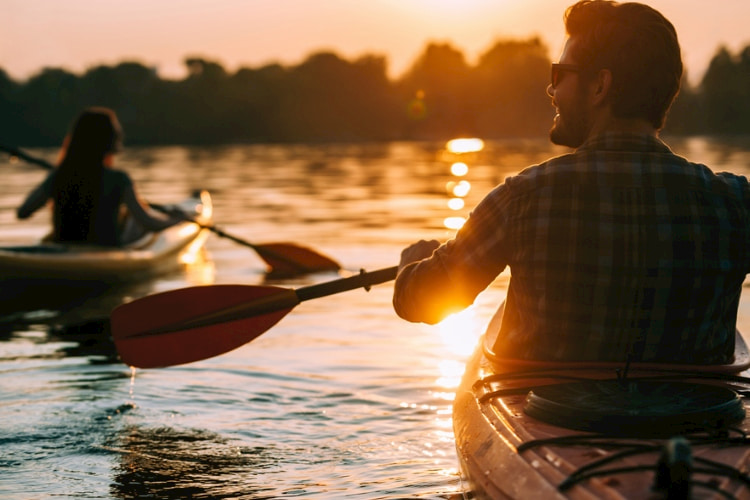 Aqua Park at Lake Las Vegas Water Sports
Address: 20 Costa di Lago, Suite 130, Henderson, NV 89011, US
Distance from central Las Vegas: Around 33 mins
Famous for: Water sports, splashing around, and floating on the lake without a care in the world.
There's no better feeling in the world than to immerse yourself in cool water on a warm, sunny day. Aqua Park at Lake Las Vegas Water Sports provides the perfect opportunity to do just that. It's exactly as the name suggests: an inflatable water park that floats in the middle of the lake. The setup resembles that of an obstacle course, where participants can compete against each other or slide down white rafts into the water below.
While the kids are at Aqua Park, there are also plenty of activities to keep the adults in your group entertained. The paddleboard rentals are a great way to squeeze in some easy exercise, while the kayaks, flyboards, and water bike rentals are slightly more intensive. Or do nothing and simply enjoy a lovely champagne brunch.
If you're looking to engage in physical exercise with your family and loved ones, then consider choosing the 25-passenger minibus as your primary mode of transport. It has plenty of luggage space to store your wet bathing suits, beer coolers, and snack-filled duffle bags.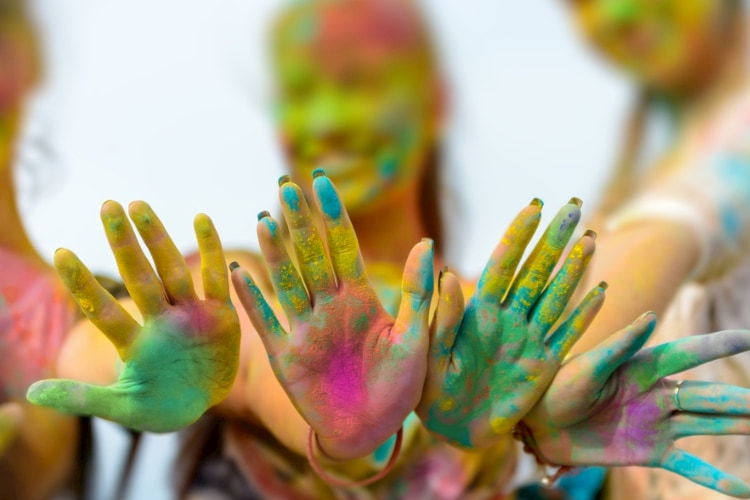 Sin City Smash
Address: 3004 S. Rancho Drive, Las Vegas, NV 89102
Distance from central Las Vegas: Around 11 mins
Famous for: Letting you break things with zero consequences.
There are many ways to relieve stress. Some would say meditation is key, while others would say Sin City Smash is where you can truly clear your mind. After a particularly challenging work day or a corporate convention, head on over with your team to this "premier rage room facility" where you can smash all sorts of office equipment ranging from printers to large CPUs. All you need is a protective helmet, a bulky suit and an object in your hand to break things with. If this is slightly out of your comfort zone, you can also try out private axe throwing or play a fun game of paint wars.
Make sure that your group consists of a minimum of 10 people or maximum of 50. If you choose to opt for a larger group, the 56-passenger charter bus will be able to accommodate your group to the facility. The power outlets will be particularly useful if you can't part with your electronic devices, while the plush, reclining seats will be the coziest place to take a nap after a day of non-stop smashing.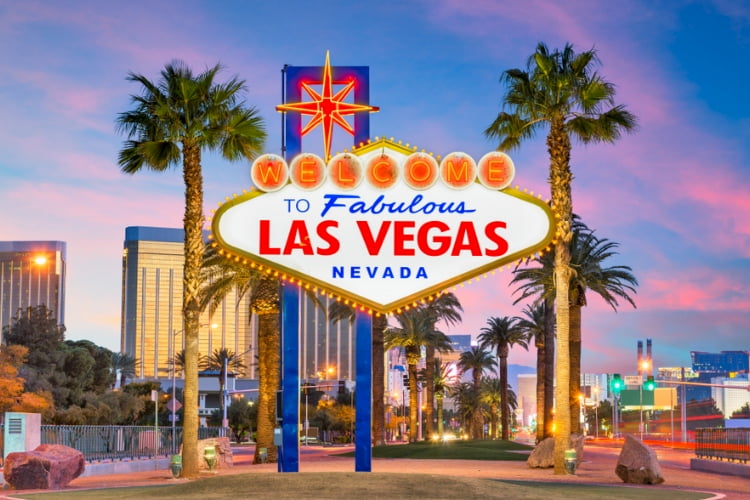 Neon Museum
Address: 770 Las Vegas Blvd N, Las Vegas, NV 89101
Distance from central Las Vegas: Around 4 mins
Famous for: Neon signs, casino marquees and antique objects from retired businesses.
Nothing encapsulates Las Vegas better than the iconic Neon Museum. It's a place that stores almost every discarded sign since the early 90s. Since many of these decorations held some sort of sentimental and historical value for the city, they were accumulated and stored in the Neon Boneyard for the public to admire. The museum offers walking tours, and even has a designated spot, the Neon Boneyard North Gallery, for weddings and photoshoots. One of their popular events includes Brilliant! by artist Craig Winslow, which focuses on lighting up the signs at night using projectors and contemporary music.
If you're thinking about hosting a bachelorette photoshoot at the Neon Museum, go with the 20-passenger bus rental as your transportation option. It's roomy but not too big, and you can store camera equipment in the luggage bays for safe-keeping. If requested beforehand, bus wraps and decals are also allowed to make your gathering even more aesthetically pleasing.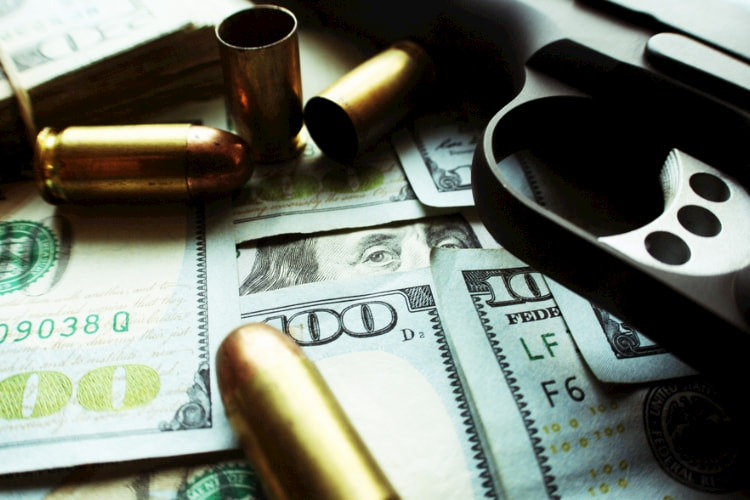 The Mob Museum
Address: 300 Stewart Ave, Las Vegas, NV 89101
Distance from central Las Vegas: Around 4 mins
Famous for: Organized crime history, mob violence, and snappy suits.
Do you watch Law & Order on your night in? Is Martin Scorcese your favorite director? If you answered yes to both, then the Mob Museum should definitely be the next stop on your charter bus itinerary. Known officially as the National Museum of Organized Crime and Law Enforcement, it is a museum that focuses on history, stories, and cases of organized crime in the US.
It features famous gangsters such as Al Capone and Mickey Cohen and has a collection of interactive exhibits. A couple include a phone booth that allows you to listen to FBI recordings of past mobsters and a replica electric chair that you can sit in to fully experience the horror of the past. If you start to feel slightly squeamish, there's also a speakeasy on site to drown your worries away.
Being a preferred charter bus rental provider of The Mob Museum, we offer private transportation options for any sort of group to and from the location. From corporate teams to college field trips, National Charter Bus can handle any trip of your choice.
Plan Your Trip to Las Vegas with National Charter Bus
Found a location that you love? Great! Now let National Charter Bus take the reigns. If you want to get away from the hustle and bustle of Las Vegas, you can rent a private charter bus to travel to other fascinating cities, such as Los Angeles, Phoenix, Salt Lake City, San Diego, San Francisco, or San Jose. All you need to do is call us at 702-780-0497 and work out the details of your trip with a reservation specialist—and before you know it, you'll be on the road, taking in the sights and sounds of the world around you.
Tags In