Where to Park a Charter Bus in Atlanta
Are you visiting an Atlanta hotspot like the Georgia Aquarium or World of Coca-Cola with a large tour group? Not only should you grab your tickets well in advance, but you'll also want to hash out your group transportation too! Atlanta has many major attractions in the downtown area but unfortunately, not as much parking. National Charter Bus can help you minimize parking- and travel-related stress with a private minibus or charter bus rental, whether you're traveling for a private tour, school field trip, or even a senior citizen outing for the day.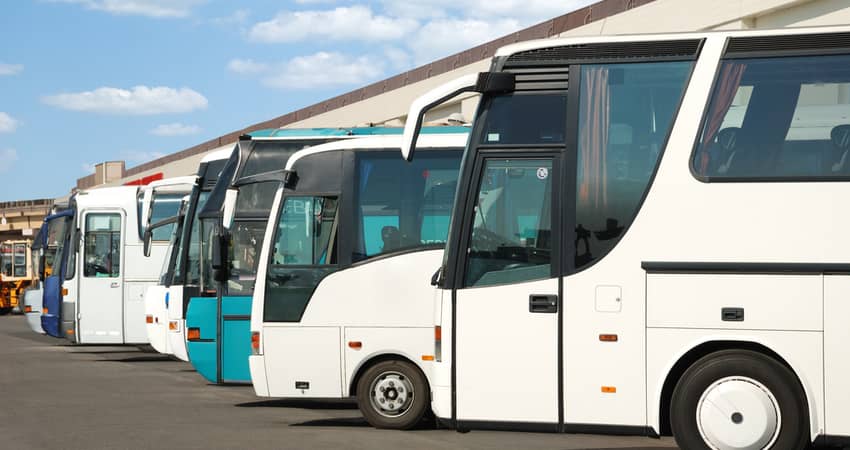 If you choose to travel by charter bus, you'll need to organize parking but don't worry—National Charter Bus has you covered. We've compiled a few tips on where to park a charter bus in Atlanta. Your charter bus driver will handle all of the parking and driving but giving them an idea of where to go will help keep your trip running smoothly. You'll also want to check with your destinations prior to your travel day to ensure that your large group and charter bus can be accommodated.
Call the National Charter Bus team at 404-400-1914 to rent your Atlanta charter bus or to ask any burning questions about the rental process.
Bus Parking in Downtown Atlanta
Downtown is where most of Atlanta's main tourist attractions are located. Here, you'll find locations like the Georgia Aquarium, World of Coca-Cola, and the National Center for Civil and Human Rights.
Most attractions in Downtown Atlanta don't have private parking areas for charter bus rentals. You'll need to check passenger dropoff locations at your attraction of choice before having your driver park at the Georgia World Congress Center Marshaling Yard. This parking area has designated spaces for oversized vehicles and is just a short distance from popular attractions.
Parking at the GWCC Marshaling Yard can be reserved online. Day parking starts at $25 and overnight parking options are also available if you plan to lodge in the downtown area.
GWCC Marshalling Yard
Address: 362 Ivan Allen Jr Blvd NW, Atlanta, GA 30313
Phone: 404-223-4105
Bus Parking in Inman Park and Old Fourth Ward
These Atlanta neighborhoods are home to the Martin Luther King Jr. National Historic Site, trendy Ponce City Market, Krog Street Market, and one of the busiest stretches of the Atlanta Beltline. Inman Park and Old Fourth Ward border Downtown Atlanta, making it easy for groups to get dropped off in the area and have their charter bus driver park at the GWCC Marshalling Yard. Alternatively, if you'd like to have your driver stick a little closer, they can park along the street on Euclid Avenue in nearby Little Five Points or try the following lots:
ACK Parking
Address: 456 Ralph McGill Blvd NE, Atlanta, GA 30312
Executive Parking Systems
Address: 327 Moreland Ave NE, Atlanta, GA 30307
Phone: 404-688-0801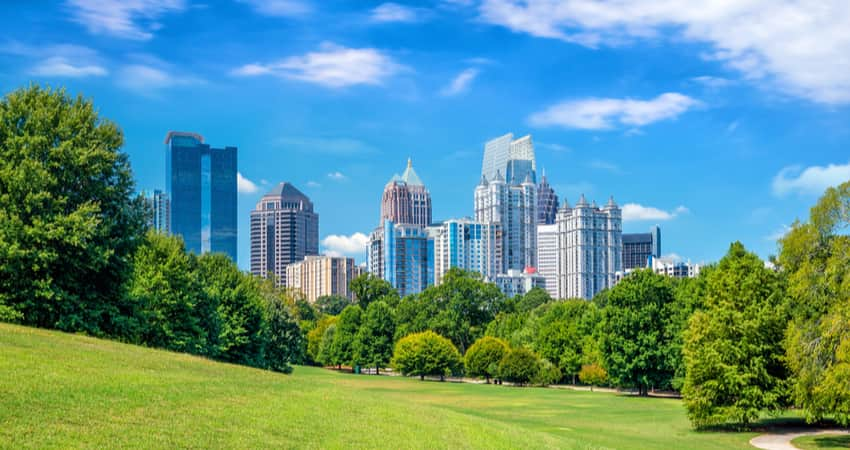 Bus Parking in Midtown Atlanta
Midtown is a beautiful, upscale neighborhood that is home to picturesque Piedmont Park and the lush Atlanta Botanical Garden. Parking in Midtown can oftentimes be just as difficult (if not more so) than parking in Downtown Atlanta. The gorgeous attractions are well worth organizing transportation and parking.
The Atlanta Botanical Garden has limited on-site parking for school field trip groups and those traveling by minibus. Larger charter buses will be directed to park at off-site facilities. On-site bus parking starts at $5 for educational groups but will increase depending on the day and duration of your visit. Other types of groups will need to reserve off-site parking after being dropped off at the botanical garden. Privately operated parking lots and on-street parking areas are your best bid. Just keep in mind that street parking in heavily residential areas of Midtown may be limited.
Here are a few parking options just a short distance from the botanical gardens and park:
Park Place Parking Lot
Address: 1138 Peachtree St NE, Atlanta, GA 30309
Phone: 404-584-7057
AAA Parking, Inc.
Address: 1125 Peachtree St NE, Atlanta, GA 30309
Phone: 404-584-7057
National Parking
Address: 190 10th St NE, Atlanta, GA 30309
Phone: 678-365-4030
Bus Parking in Buckhead
If you're locals planning a corporate happy hour or special night out for a bachelor or bachelorette party, chances are you'll find yourself around Buckhead for part of the night.  Renting a minibus is a great way to travel around Buckhead and the rest of Atlanta safely. You'll have a built-in DD and won't have to worry about rideshares or parking multiple cars in busy parking lots.
Most establishments won't be able to accommodate oversize vehicles and many garages in the neighborhood likely won't be able to fit oversize vehicles either. Thankfully, there are a few privately-operated parking areas and street options for oversize vehicles.
Have your driver drop your group off at your Buckhead nightlife spot of choice and have them park along Grandview Avenue at paid street meters or along other roads in the area at designated meters.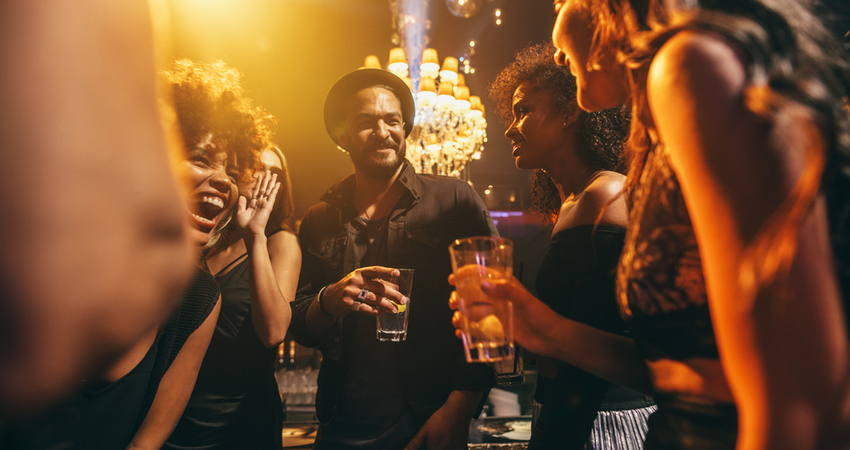 Bus Parking in Druid Hills and Decatur
Whether you're taking your senior living community on an outing to the Dekalb Farmers Market or your scout troop has a day planned at the Fernbank Museum, parking your charter bus in these neighborhoods can be tricky. Some attractions like the Fernbank Museum of Science have their own parking lots, but these can quickly fill up and may not be able to accommodate oversize vehicles.
Bus parking in these neighboring areas can be found along Ponce De Leon Avenue or in the following lots:
SP Plus Corporation Lot
Address: 320 Church St, Decatur, GA 30030
Phone: 404-687-9119
Decatur Square & Courthouse
Address: 527 N McDonough St, Decatur, GA 30030
Phone: 470-377-6008
Ride Around Atlanta with National Charter Bus
Ready to hit the road? Reserve your Atlanta bus rental with confidence by calling 404-400-1914. Your National Charter Bus rental representative will help you organize the logistics of your Atlanta trip. Let us know where you're going and when you want to be there! Just be sure to check with your destinations about any group travel accommodations including parking, that you may need ahead of time.
Tags In