Where to Park a Charter Bus in Boston
Boston's mix of Revolutionary history, beloved sports teams, and major businesses makes it a popular destination for group travel. But the city's narrow streets and historic buildings aren't designed for easy parking, especially when you're in an oversized vehicle like a charter bus.
If you're with a small group of people who won't have trouble navigating trains, you can rely on Boston's public transportation. But if you're with a large group of kids, people who have mobility-related disabilities, or travelers who just want to stay together, you can comfortably navigate the city on a bus in spite of the limited parking. All it takes is a bit of advance planning.
National Charter Bus is here to help. We've been to Boston before, and we have tips for loading, unloading, and parking throughout the city. Check out our parking guide, and then give us a call at 617-275-8102 to reserve transportation for your trip.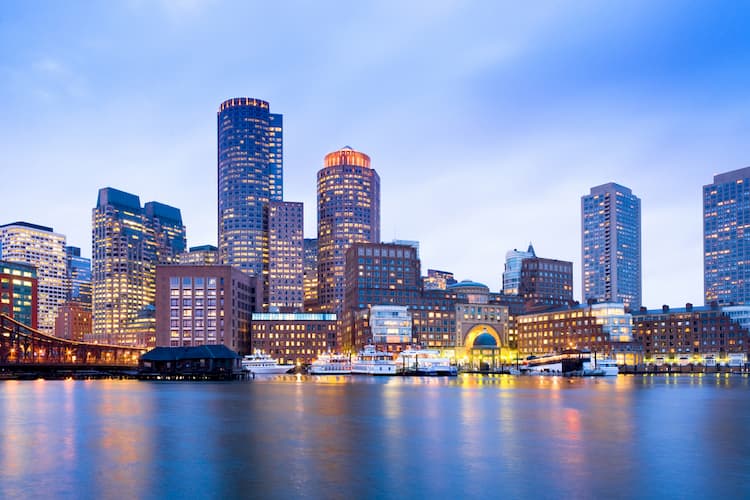 Dropping Off and Picking Up
Throughout Boston, you'll find signs that read "Tour Bus Stop." These signs indicate the only places your charter bus is allowed to stop along the street, and they come in two types.
The first type of signs you'll encounter are "Tour Bus Stop" signs that say "15 Minute Limit." These spots are for loading and unloading only. Although your driver can wait there for 15 minutes while your group gets on or off, they're only allowed to idle for up to 5 minutes. In fact, the city prefers they don't idle at all, as it's bad for air quality. Idling for more than 5 minutes can lead to a $1,000 fine.
The second type of sign you'll see reads "Tour Bus Stop" and "3 Hour Limit." Your driver can let you load or unload here and then park in these spots for up to 3 hours. However, they can still only idle for 5 minutes. After that, they must turn off the engine. These spots are ideal for when you're exploring a museum or historical destination for just a few hours.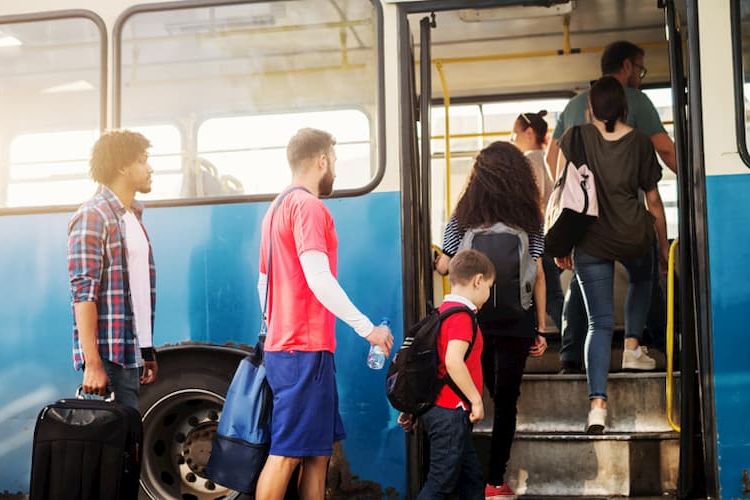 Parking Spots to Avoid
It's important to look for the "Tour Bus Stop" signs, because charter buses are prohibited from using many parking spots throughout Boston. Tour buses can't park in commercial loading zones, and they also can't use metered spots. Other major cities, like New York, do allow charter bus rentals to park in metered spaces if there's room, so this is an unusual rule your group needs to be aware of.
Charter buses are also prohibited from driving on some streets in the center of Boston. Don't panic, though. The city has created a tour bus map that shows where your bus can drive and park. Your driver can also use this exits guide to figure out which I-93 exits lead to which streets within the city, allowing them to avoid the streets that prohibit charter buses.
Overnight Parking
The best place to park your charter bus overnight is the Autoport, run by the Port of Boston. This massive parking complex lies in downtown Boston, which means it's a convenient place to park your bus for long stretches during the day as well as at night.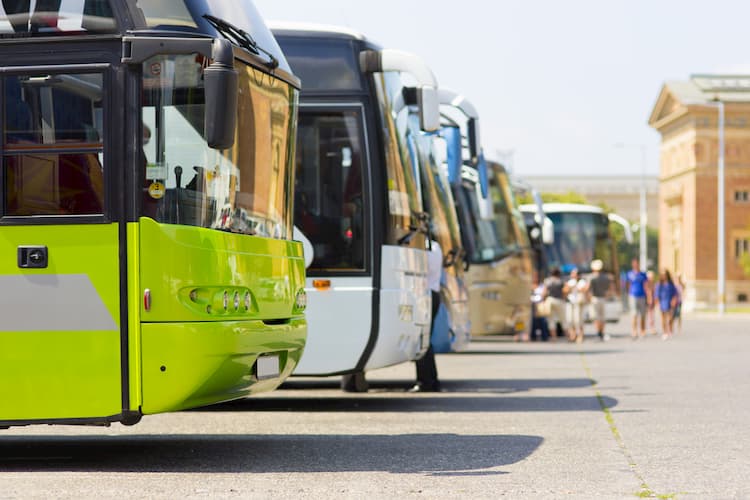 Your driver can enter the Autoport parking lot from 10 a.m.- 7 p.m. each day, and you can call the office for information about current parking fees. As a bonus, the Autoport includes fueling facilities and a lounge where your driver can relax while your group goes to a museum or to dinner.
Autoport address: 100 Terminal Street, Boston, MA
Phone: 617-242-2300
Parking for Popular Boston Destinations
If you can't find a sign for 3-hour parking near your destination, the Autoport will probably be the best place to leave your bus. Many downtown Boston destinations, like the New England Aquarium, have a designated drop-off area and then ask buses to park at the Autoport.
However, there are a few popular destinations that have their own designated parking areas. You can always call the place you're visiting for more information, but we've compiled a list of parking tips for some of Boston's biggest hotspots:
Fenway Park
If you want to see the Red Sox in action, you'll need to think about parking in advance. Fenway Park has multiple parking lots, and some allow oversized vehicles. You can reserve a spot online before you arrive. Just make sure that on the way there you take Brookline Avenue instead of Storrow Drive, because Storrow Drive doesn't allow oversized vehicles.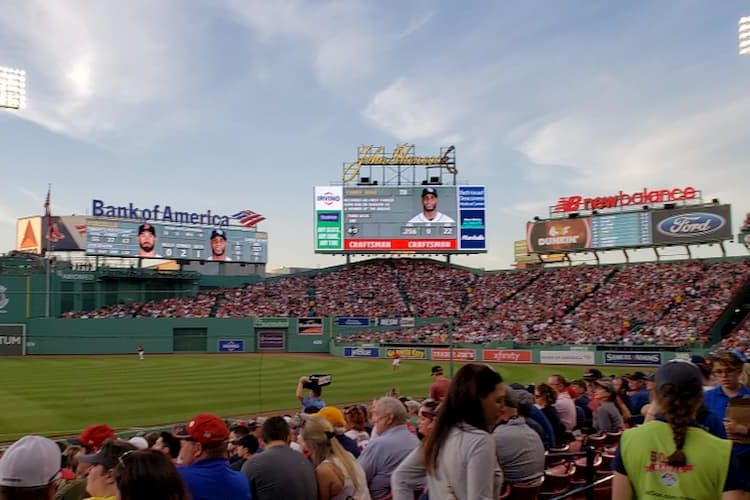 Gillette Stadium
More into football or soccer than baseball? Gillette Stadium also has oversize vehicle lots where you can leave your bus while you cheer on the Patriots or the Revolution. Bus, limo, and RV parking is located in Lot 52. To get there, ask your driver to take the P10 North or P10 South entrance. Parking your bus during the game will cost $150 dollars, so make sure you budget for that when planning your trip.
Museum of Fine Arts
The Museum of Fine Arts, Boston has a dedicated entrance for schools, groups, and visitors with disabilities. Ask your bus driver to drop you off in front of the Linde Family Wing Entrance. Your driver can then take Museum Road and park in one of the designated bus parking spots outside this wing—or the city's designated bus parking zones along the north side of Huntington Avenue, between Belvedere Street and Massachusetts Avenue. The museum also has a parking garage, but oversized vehicles probably won't be able to fit inside it, though vans may be able to.
Harvard University
Since Harvard University lies about 15 minutes from downtown Boston, it's a popular destination for school groups and tours. Harvard has visitor parking on campus, but you'll need to buy a permit online up to 2 weeks before you arrive. Then, make sure your driver parks in the visitors' spot you were assigned to on your permit.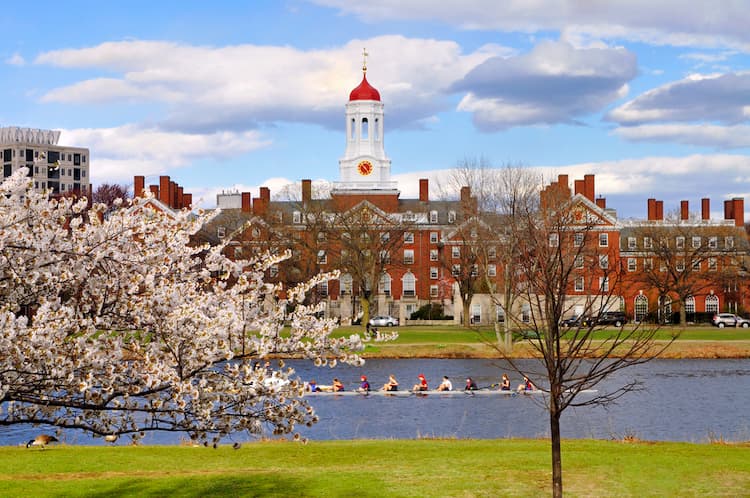 Plan Your Parking Ahead of Time for a Great Trip to Boston
Boston welcomes charter buses full of students, tour groups, and business travelers every year, and some of those groups waste their time circling the city's narrow streets, trying to find a parking space. Don't let that be you! Plan your parking ahead of time so you can spend your trip looking at amazing works of art, touring America's best colleges, and cheering on the Patriots and Red Sox. Just do a bit of research, and then call National Charter Bus at 617-275-8102 with your itinerary. We'll help you find the perfect bus and driver for your group.
Tags In