Where to Park a Charter Bus in Los Angeles
Los Angeles relies heavily on tourism and sees hundreds of motorcoaches every year. That means many neighborhoods, including Beverly Hills and Santa Monica, have developed clear rules around where charter buses can park, stage, and load. However, other parts of LA have less clear regulations, and where you can park will depend largely on what attractions you plan to visit.
National Charter Bus has compiled this list of safe parking locations to help your group explore Los Angeles. We can also provide a clean, reliable bus and a professional driver for your students, coworkers, or friends when you call us at 323-201-2618.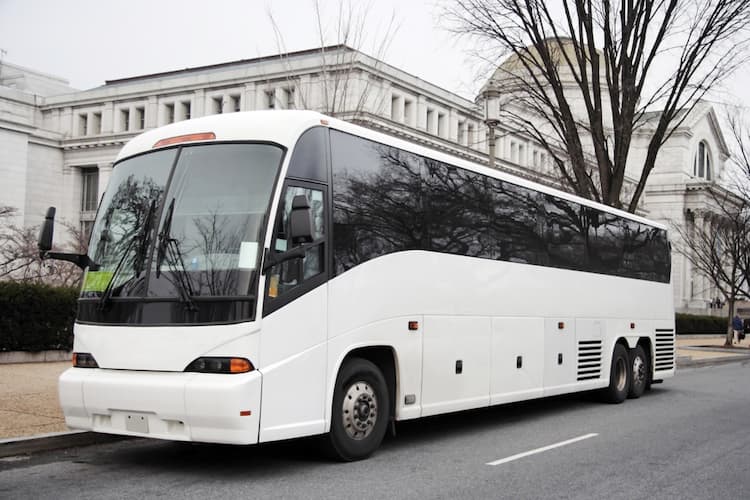 General Parking Information
Los Angeles has an abundance of public parking lots and garages. Though garages probably won't have space for a full-size charter bus, surface lots often do. If you're looking for a place with room for buses where you can park overnight, check out the detailed listings provided by the city of Los Angeles. Los Angeles also offers LA Express Park meters that take credit cards or coins at street parking spots, so you can easily pay for your parking with a card if you didn't bring cash.
Parking in Beverly Hills
Beverly Hills is one of the most popular tourist destinations in LA, probably because it boasts dozens of celebrity homes as well as iconic streets like Sunset Boulevard and Rodeo Drive. Since so many tour buses come to Beverly Hills, the city has established clear regulations for where motorcoaches can stage, load, and park, and you'll want to check them out before you plan your itinerary.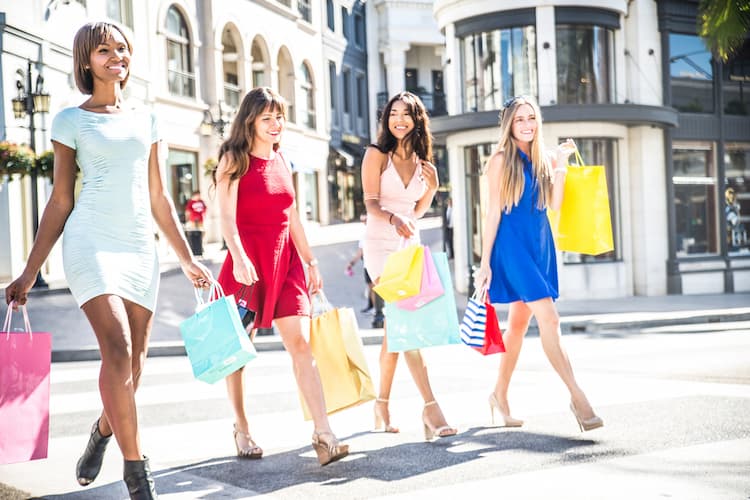 Loading Zones
Loading zones are areas where your charter bus can drop off or pick up your group. However, your driver cannot park or wait for you for an extended period at any of these spots.
1.    North Santa Monica Boulevard, between North Canon Drive and Crescent Drive at the bus cut-out
Allowed: Loading only
When: Daily, 8 a.m.-10 p.m.
2.    Third Street, south side, between Civic Center Drive and Foothill Road
Allowed: Loading only
When: Daily, 8 a.m.-10 p.m.
Tip: To reach the Third Street Tour Bus Zone, your driver must take eastbound North Santa Monica Boulevard to Civic Center Drive. Oversize vehicles may not use Park Way or any other residential streets north of Santa Monica Boulevard.
3.    400 block of North Crescent Drive, adjacent to City Hall
Allowed: Loading only
When: Saturdays and Sundays, 8 a.m.-10 p.m.
4.    400 block of North Rexford Drive, adjacent to Beverly Hills Library
Allowed: Loading only
When: Sundays, 8 a.m.-6 p.m.
5.    9300 block of Burton Way, adjacent to Beverly Hills Courthouse
Allowed: Loading and staging
When: Sunday only, 8 A.M. to 6 P.M.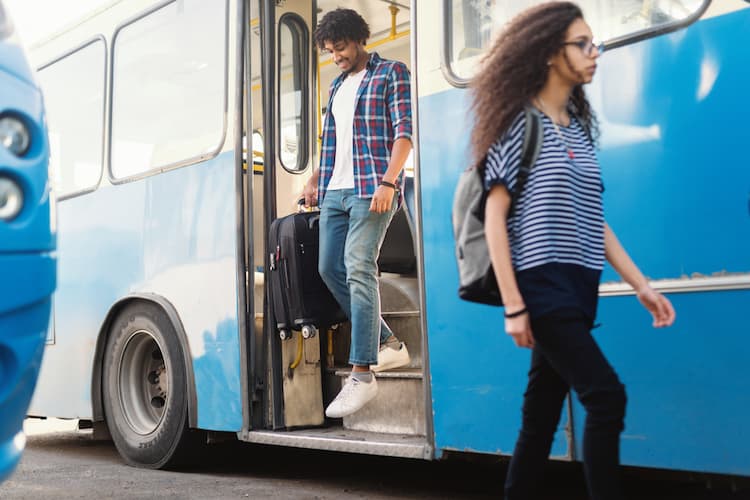 Staging and Parking Zones
Staging areas and street parking for charter buses are typically located along Burton Way or North Santa Monica Boulevard, close to the Beverly Hills Courthouse, City Hall, and Civic Center. However, it's important to adhere to posted signs and make sure charter bus staging and parking is allowed when your group arrives.
Beverly Hills also offers a Tour Bus Driver Program that charter bus providers can join by emailing trade@lovebeverlyhills.com. The Program gives drivers a card that grants them free coffee, pastries, and Internet access at Kelly's Coffee & Fudge Factory, a local business near the Civic Center and the bus staging area.
Parking in Santa Monica
Like Beverly Hills, Santa Monica is a popular destination for charter buses and has developed its own set of regulations about loading, staging, and parking. Santa Monica's Convention and Visitor Bureau also has a program for charter bus drivers that includes free parking.
Drivers will need to fill out an application and send a copy of their license and a sample itinerary that includes Santa Monica for at least four hours to trade@santamonica.com. If they are accepted into the program, they can use the free Lot 4 South parking lot at 2030 Barnard Way. You can still get around Santa Monica with a driver who hasn't joined the program, but you'll have to use the paid parking area below.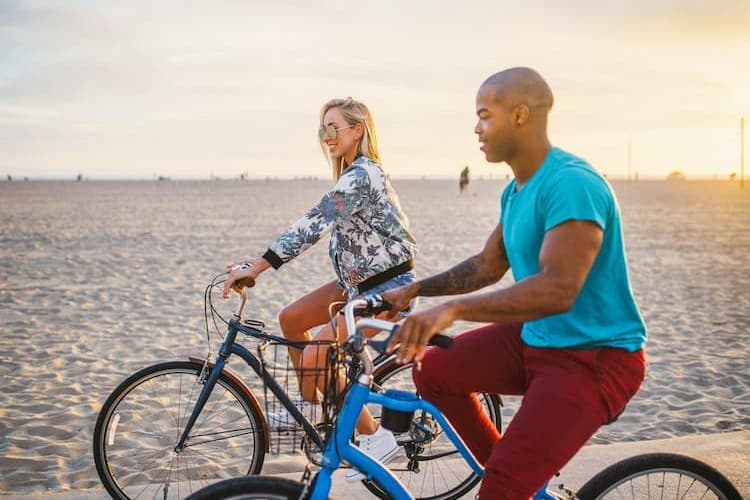 Loading Zone
All of the loading and unloading zones in Santa Monica lie on 2nd Street between Colorado Boulevard and Broadway. You'll see signs indicating where your bus can stop to let your group off or back on. Fortunately, this loading and unloading area is close to Santa Monica Place, downtown Santa Monica, and the Santa Monica Pier, so your wedding party or tour group won't have to walk far to reach your destination.
Staging and Parking Zone
You can find paid parking for charter buses in Lot 1 North at 1550 Pacific Coast Highway, right next to the Santa Monica Pier. The lot is open daily from 6 a.m. to 2 a.m., though rates vary by season. Email parking@smgov.net or call 310-458-8295 to book parking ahead of time so you don't have to worry about the lot filling up.
Parking at Specific Attractions
Not every city in Los Angeles County has the specific regulations that Santa Monica and Beverly Hills do. Other parts of Los Angeles simply rely on paid lots or labeled street parking spots, and where your bus should park depends largely on where you're going.
At National Charter Bus, we've compiled a list of some of Los Angeles's most popular attractions that provide bus parking and unloading areas. If you're stopping near one of them, you may be able to leave your bus in their lots or street parking spots.
The Greek Theatre at the Griffith Observatory
Griffith Observatory doesn't allow charter bus parking: however, the Greek Theatre farther down the mountain does. After your driver parks, your group can walk up to the Observatory or take Griffith Park's shuttle service up to it. You can also explore the rest of Griffith Park while leaving your bus at the theater.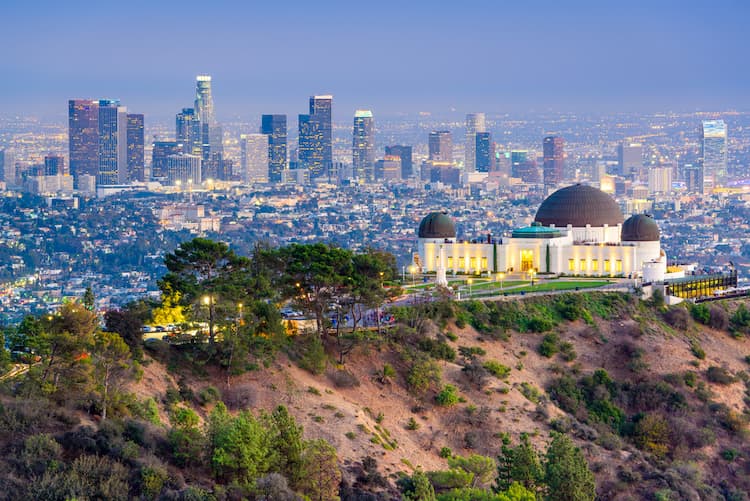 Union Station
Los Angeles's Union Station has two lots, B and D, where you may be able to leave your bus. These lots stay open from 4 a.m. to 2 a.m., and the cost of parking depends on the season, how long you stay at the lot, and how many spots your bus needs. Since Union Station is in the heart of LA, this is a good place to leave your bus while exploring other destinations.
El Pueblo de Los Ángeles Historical Monument
El Pueblo de Los Ángeles has designated parking for charter buses and school buses along North Main Street, right in front of the Historical Monument.
Staples Center
The Staples Center offers parking for oversized vehicles, but it's limited. You should call 213-765-6815 to reserve prepaid parking at least 10 days before you arrive in LA if you want to see the Lakers, Clippers, Sparks, or Kings.
Dodger Stadium
Dodger Stadium has a huge number of parking lots and therefore can accommodate charter buses. You will need to follow directions from the parking staff so you know where to leave your oversize vehicle. In the past, parking permits for buses have cost around $50, although that could change over time.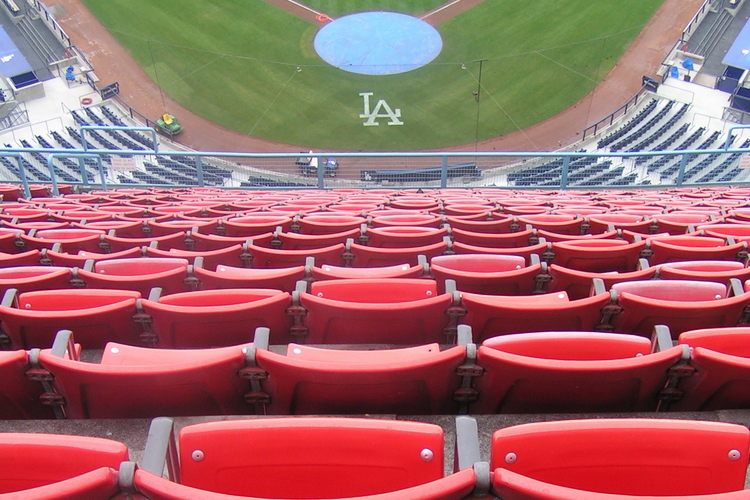 California Science Center
The California Science Center is one of the easiest places to park a charter bus in Los Angeles. From the Harbor Freeway (110), exit at Exposition Boulevard, turn left onto Flower Street, and then turn left on Figueroa Street. You will then enter Exposition Park, where signs will guide you to both regular and oversize vehicle parking. Charter buses pay $30 to park for your entire visit.
Los Angeles County Arboretum & Botanic Garden
The LA County Arboretum has two large parking lots that are free and typically have room for charter buses.
Research Parking Before You Explore LA
A charter bus rental is one of the easiest ways to travel around Los Angeles, since a professional driver will handle the city's traffic and you won't have to worry about your group getting separated. But it can be tricky to park a bus in a city that's so crowded and car-heavy.
Check out this guide once you've formed your itinerary so you have an idea of where you can park and how much it might cost before you head into LA. Then give National Charter Bus a call at 323-201-2618. Our professional team will find the perfect driver and motorcoach for your next trip.
Tags In