Boca Raton Charter Bus & Minibus Rentals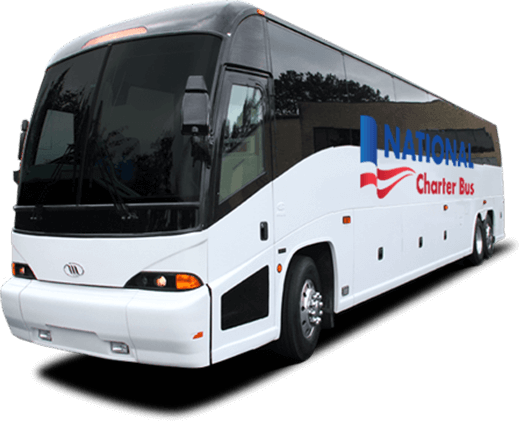 National Charter Bus can improve your next South Florida trip with a Boca Raton charter bus rental. Choose from a large selection of minibus and charter bus rentals in Boca Raton for upcoming group trips to the Morikami Museum and Japanese Gardens, the Gumbo Limbo Nature Center, and nearby beaches like Red Reef Park. The National Charter Bus team can help Boca Raton travel groups organize a group transportation service for school trips, private vacations, destination weddings, or any other occasion. Give us a call anytime at 1-844-755-0510​with questions about booking a charter bus rental in Boca Raton.
National Charter Bus Services
Questions about renting a bus? We have answers.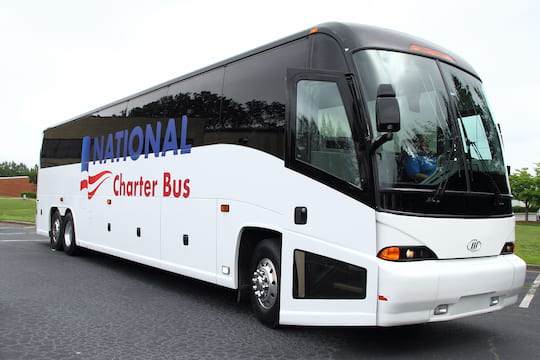 Types of Charter Bus Rentals in Boca Raton
Our Boca Raton transportation network includes a variety of modern minibuses, charter bus rentals, and ADA-accessible shuttle bus rentals. These bus rentals range in capacity from compact 15-passenger vehicles to full-size charter bus rentals for 56 passengers. Most charter bus rentals in our Boca Raton network can include handy features like WiFi, power outlets, reclining seats, TVs, and onboard restrooms. If you need accessible features on your Boca Raton charter bus rental, you can request a ride with wheelchair lifts, additional handrailing, and widened aisles. Whatever your travel needs may be, we have access to a Boca Raton charter bus rental to exceed your expectations.
Popular Boca Raton Bus Amenities
Reclining Seats
Free WIFI
POWER OUTLETS
TV HD
Luggage
RESTROOMS
Book a Boca Raton Charter Bus Rental
Whenever you're ready to reserve a Boca Raton bus rental, the National Charter Bus team will be here to help. We'll answer your questions about charter bus pricing and how the quick rental process works. Call 1-844-755-0510 anytime for a free, no-obligation Boca Raton charter bus quote!
More About Boca Raton Charter Bus Rentals
National Charter Bus is committed to providing the highest quality of customer service for every Boca Raton passenger. You'll have the service of a dedicated, professional driver and a sleek, modern charter bus rental for your Boca Raton trip.
Getting a Boca Raton charter bus rental quote starts with gathering your trip details. Once you have information like when you're traveling, where you're traveling, and your group size—give our team a call to get a free, personalized quote.
Traveling in Florida can be time-consuming and frustrating for large groups. Book a stress-free bus rental from Boca Raton to other Florida cities like Tampa and Jacksonville or out-of-state to Atlanta and Charlotte.
Charter Bus Rental Locations Near Boca Raton
The most modern bus rentals in Boca Raton