Are Charter Buses Safe?
When you need to book a charter bus, you'll probably start by asking one big question: will my motorcoach be safe? The answer is yes. No method of transportation is completely risk-free, but statistically, charter buses are one of the safest ways to travel, topped only by planes. National Charter Bus has gathered information to help you understand how safe charter buses can be and what makes a charter bus provider trustworthy. And if you still have questions, you can give our customer service representatives a call anytime at 1-844-755-0510. We're always happy to help passengers learn more about how their buses can keep them safe.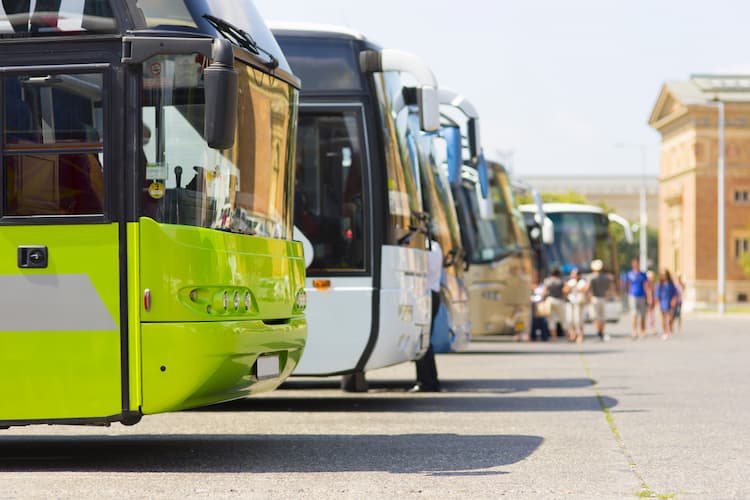 Charter Bus Safety Statistics
According to the Bureau of Transportation Statistics, there were 36,096 highway deaths in 2019, and only 35 of those occurred on a bus. That's only 0.1% of total deaths, making buses much safer than cars, SUVs, trucks, or motorcycles. "But wait," you may be thinking. "Is that number only low because the total number of charter buses on the road is low?"
It's true that buses make up a small fraction of vehicles on the roads. So to get a more accurate idea of how safe buses are, we need to look at the fatality rate per mile traveled. In his 2013 study, "Comparing the Fatality Risks in United States Transportation Across Modes and Over Time," first published in Research in Transportation Economics, Dr. Ian Savage of Northwestern University calculated that the fatality rate per billion miles for buses was only 0.11%, or 0.11 deaths per 1 billion miles. For comparison, here are the rates for other forms of transportation:
Airplanes at 0.07 deaths per billion miles
Buses at 0.11 deaths per billion miles
Transit rail at 0.24 deaths per billion miles
Rail at 0.43 deaths per billion miles
Ferries at 3.17 deaths per billion miles
Cars at 7.28 deaths per billion miles
Motorcycles at 212.57 deaths per billion miles
As you can see, buses are the second-safest form of transportation, topped only by planes. Buses are also much safer than cars, another popular transportation method for groups. So if safety is your priority and you can't or don't want to fly, booking a charter bus is a great way to go.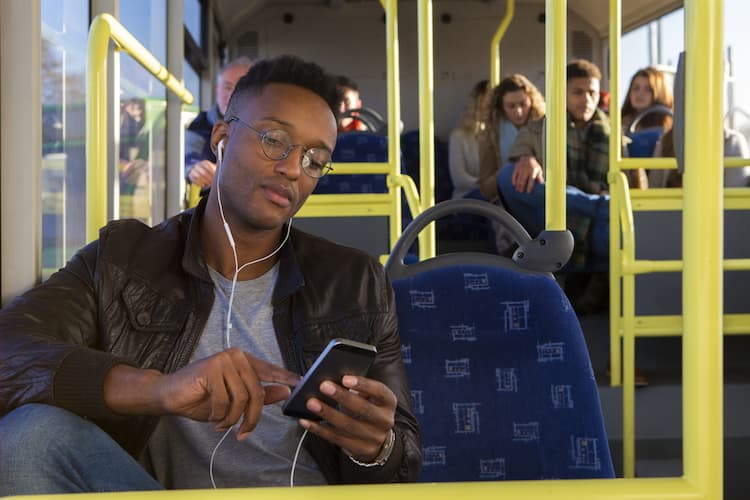 Why Charter Buses Are So Safe
Buses are safe compared to cars because they're regulated by the Federal Motor Carrier Safety Administration (FMCSA), a division of the Department of Transportation. Every few years the FMCSA performs an inspection of motorcoach companies' logbooks, buses, drug-testing policies, and drivers' records. The motorcoach company then receives a score of satisfactory, conditional, or unsatisfactory. You should never book with a company that scored lower than satisfactory.
The FMCSA also issues numeric "SafeStat" scores based on accident, driver, vehicle, and safety management. A score of 75 or above is considered deficient, but if the score is getting close to 75, you may want to look elsewhere.
How do you find this information? Ask the company for their DOT identification number. Once you have the number, you can type it in on FMCSA's website. When you book with National Charter Bus, our customer service representatives can provide the DOT number of your provider. Don't work with a company without a DOT number, as they may be uninsured and they won't have received an FMCSA inspection.
In addition to the overall safety rating and the SafeStat score, the FMCSA website will tell you:
Whether the company is authorized to transport passengers
Whether the company is insured
How many times the company's buses have been out of service
How many accidents the company has been in
When their last inspection was
National Charter Bus verifies all of this information before we allow providers to join our network, but if you want extra reassurance, you can always verify the information for yourself.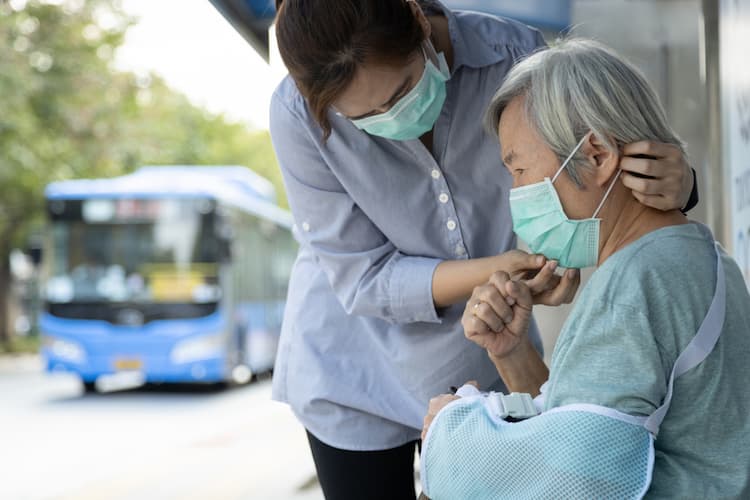 Safety Requirements for Charter Bus Drivers
All charter bus drivers are required to have a commercial driver's license. That may not seem like a big deal, but a CDL actually has a lot of requirements that go beyond those of a regular driver's license.
First, all potential charter bus drivers must have their driving record checked for the past 10 years (or for however long they've been driving—they must be at least 21 to apply for a CDL). They'll also need to have a DOT physical. They'll then be issued a Commercial Learner's Permit and must drive with a CDL holder for 14 days before they can apply for the Commercial Driver's License. After driving with a permit, they have to pass a Skills Test, a Vehicle Inspection Test, a Basic Controls Test, and a Road Test before they receive their CDL.
Once a bus driver has their license, they'll still need to have a physical every two years. They'll also undergo regular drug and alcohol testing. An average driver on the road doesn't undergo nearly that much testing, which is why charter bus drivers can often operate their vehicles far more safely than car or SUV drivers can.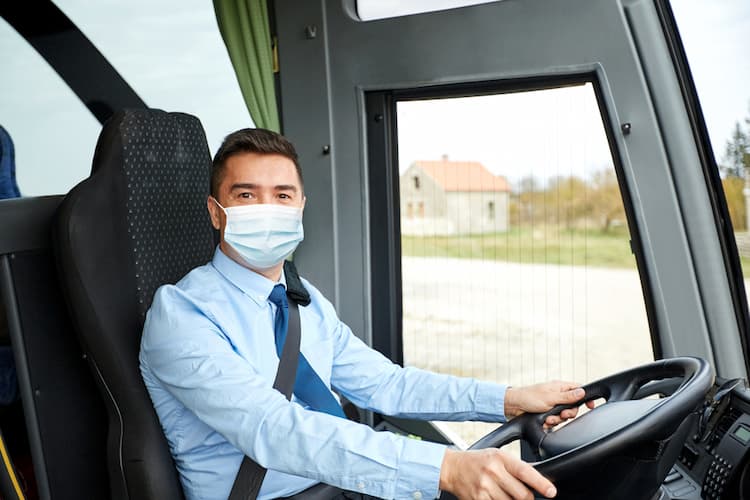 Restrictions on Driving Hours
The Federal Motor Carrier Safety Administration issues rules about how long charter bus drivers can work before they need to take a break. This is good news for your group, because fatigue is one of the leading causes of auto accidents. Being well-rested will help your driver keep your group safe.
Your driver can operate the bus for up to 10 hours before they're required to take an 8-hour break. This includes time spent driving an empty bus as well as a full one. Bus drivers also need an 8-hour break after being on duty for 15 hours. On duty means they've been doing any form of work: not just driving, but also maintenance, record-keeping, or sitting on the bus and waiting. In addition, drivers can work a maximum of 60 hours for 7 days or 70 hours for 8 days. By respecting this schedule, your driver follows the law and ensures they aren't too tired to drive you.
Charter Bus Maintenance and Safety
Charter buses are often safer than cars because they have stricter maintenance standards. When a bus part gets damaged, the bus must either be taken out of service or repaired immediately with the repairs documented for the FMCSA. Every charter bus receives an annual inspection from an FMCSA-certified technician, and before drivers set out on a trip, they complete a written report about the condition of the vehicle and check on emergency parts and exits.
Buses also come with an array of safety features. Most charter buses have a steel chassis that keeps the vehicle in one piece and helps it absorb impacts. The buses' sides have structural supports to prevent them from collapsing in case of collision, and full-size buses have a low center of gravity to reduce the risk of rollover.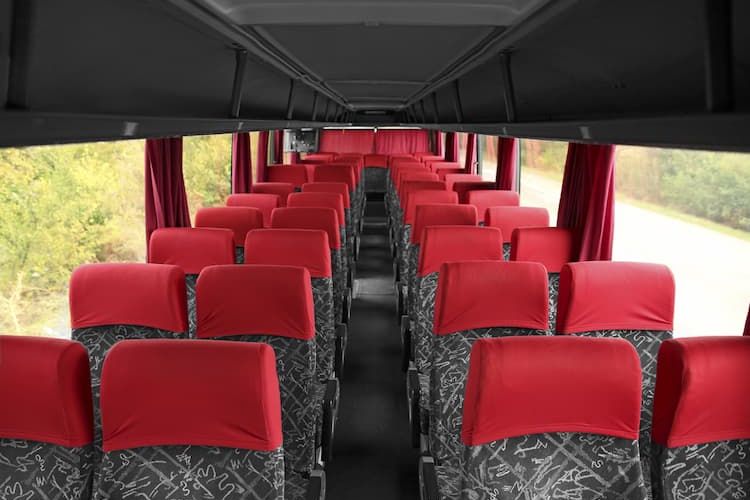 When it comes to the inside of the bus, charter buses built after 2016 have seat belts, and the seats have plenty of cushioning to protect you in the event of a sudden start or stop. The windows are glazed to make them less likely to break, and a few of the windows serve as emergency exits. Because passengers sit so high on a full-size bus, you'll also be seated above the point of greatest impact if there is a collision.
Charter bus accidents are rare, but they can happen, so it's good to know the bus has features in place to keep your group safe.
How Customer Service Leads to Safety
Charter bus trips don't only take place during regular business hours. Although emergencies and accidents are rare, you'll need support if they do happen, and sometimes you need to make a minor itinerary change or adjust your pick-up location at 9 p.m. on a Saturday. That's why you should confirm that your charter bus company offers 24-hour customer service before you book. (National Charter Bus does, if you choose to book with us.) This is not only convenient but makes you safer by ensuring someone's always available if you need help.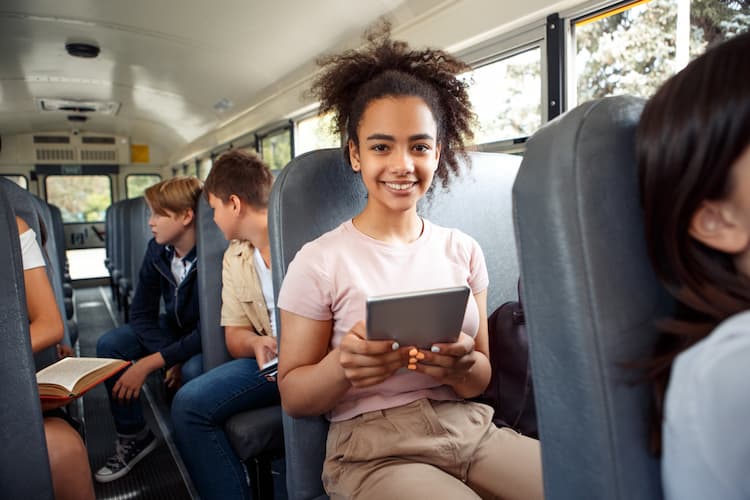 Contact Us to Learn About Charter Bus Safety
Hopefully this explanation of charter bus's features and the statistics around charter bus use have reassured you that a bus is a safe option for your group. But if you still have questions about motorcoach safety, give National Charter Bus a call at 1-844-755-0510. We're happy to provide all of the safety information your group needs before you book your next trip.