The Best Spring Destinations in New York City
Even in the city that never sleeps, visitors will find many chances to stop and smell the roses in New York City. As the city begins to thaw out after a frosty Northeastern winter, springtime events, festivals, and fairs pop up on a daily basis. Whether you're a tour group visiting from out of town or a group of locals looking to stretch your legs in the spring sunshine, you can find many reasons to explore the city this time of year.
If you're not sure where to start, here are some of the best New York City destinations to visit in spring:
 
Easter Parade and Bonnet Fest
A New York City tradition that stretches back to the 1870s, the annual Easter Parade and Bonnet Fest is the perfect springtime event for visitors young and old to unleash their creative spirit. People from all over the world flock to this must-see spectacle to catch a glimpse of the avant-garde outfits, wildly-decorated bonnets, and costumed pets strolling by. Unlike most parades in the city, the NYC parade is far less organized, making for a more laid-back experience. There are no floats in this parade or barriers keeping spectators from the paraders. Visitors are even encouraged to don their cutest, most elegant, or even outrageous hats and join in.
Stepping off at 10 am on Easter Sunday, the parade marches north on Fifth Avenue, from 49th Street to 57th Street. Since this event is loosely organized and merrymakers often enter and leave the festivities as they please, navigating vehicles near the crowds of pedestrians and finding parking near the parade can be very tiresome. To avoid these headaches, we recommend you rent a bus beforehand to transport your bonneted partiers to and from the parade with ease. Have your bus driver drop you off near St. Patrick's Cathedral to ensure the best views and access to join the parade.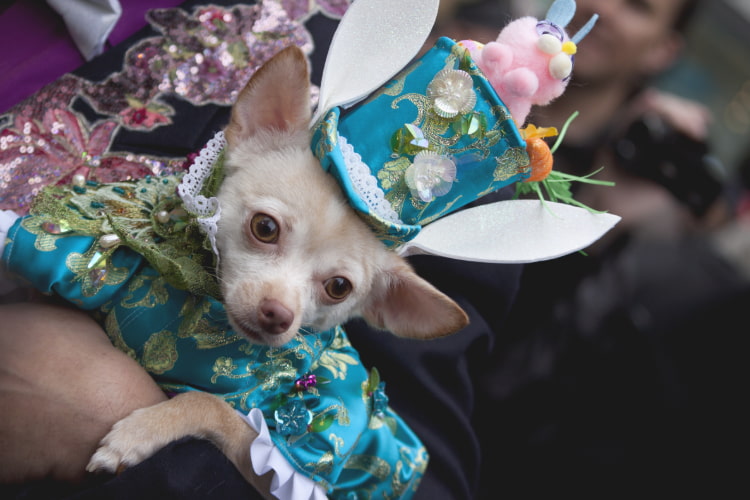 The USS Growler and the Intrepid Sea, Space, Air Museum Complex
History buffs and nautical enthusiasts alike can appreciate the chance to explore the only American, guided missile submarine open to the public. Visitors can examine the living quarters, missile control center, and torpedos of this once top-secret submarine. While the Intrepid Museum Complex offers guided tours, they request visitors to review their entry guidelines before anyone steps aboard.
Many NYC sightseeing veterans recommend planning your tour date wisely, considering the Growler's interior lacks air-conditioning and can become very frigid in winter and sweltering in summer. Take advantage of the milder spring weather to make the most of this one-of-kind experience! Planning ahead with affordable transportation solutions from National Charter Bus can streamline your travels even easier, affording your group (large or small) to explore this floating piece of military history at your leisure.
Affordable Art Fair
Springtime NYC visitors should be sure to snag some high-end art at low prices at the Affordable Art Fair. Originally organized as a cheaper alternative to the traditional gallery scene, this traveling art fair returns to New York City every March from pop-up art fairs in Milan and Brussels. This bi-annual event has a price ceiling of $10,000 per piece of art, although some works sell for as little as $100. Artists from all over the world showcase their talent at this fair, making it a popular destination for both avid art collectors and browsers looking for fresh inspiration.
Once you're done perusing the two stories of booths and vendors, visitors can take advantage of the on-site shipping and wrapping area near the entrance to the fair. Keep in mind that this service only delivers to local addresses, so out-of-towners will need to find another way to take their pieces home. Not to mention the fact that shipping costs in Manhattan can be expensive, depending on the artworks' shape and size. Luckily, your bus rental should have ample overhead storage and luggage compartments to safely and securely transport your newfound treasures, free of cost!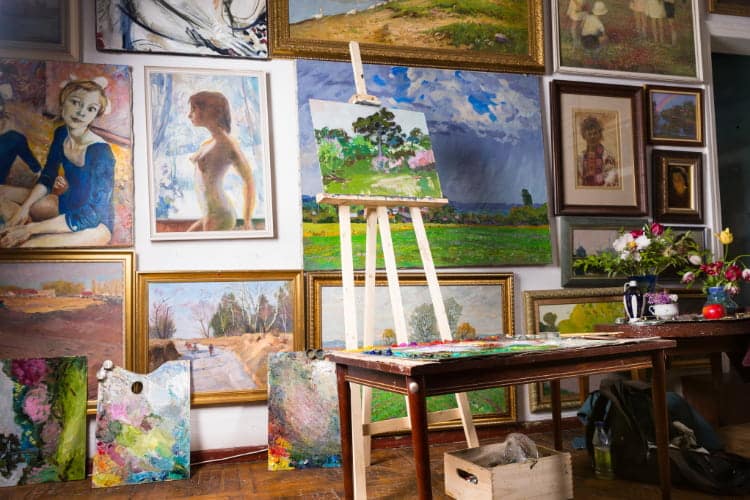 Sakura Matsuri Cherry Blossom Festival
Immerse yourself in the heart of Japanese music, art, and culture, all within an arm's reach from Manhattan. Sakura Matsuri (aka: the New York City Cherry Blossom Festival) at the Brooklyn Botanic Gardens celebrates the end of Hanami, the Japanese custom of enjoying the fleeting beauty of spring. At the time of the two-day festival, the garden's 220 cherry trees are in full bloom, making for a picturesque backdrop for the many activities the event has to offer. Wander through the J-pop concerts, taiko drumming performances, bonsai-pruning workshops, tea ceremonies, and much more. Feel free to take in the gorgeous sights and culture at your own pace. With a private shuttle, your driver can drop off and pick up your group of fellow flower-viewers on your own schedule!
Plan Your Trip to NYC This Spring
No matter where your travels take you across New York City this spring, National Charter Bus has your back. When you call 718-233-4974, a member of our dedicated 24/7 reservation team will be happy to assist you with all your transportation needs. Whether your group needs a minibus shuttle across the Brooklyn Bridge or a charter bus to cross state lines, we will find the perfect bus for you. We service multiple cities across the country, from Newark to Columbus to Los Angeles, so we can surely find a rental plan that best suits your group. Call today for a free, no-obligation quote!
Tags In