Tips for Taking a Group to Las Vegas's CinemaCon
CinemaCon, the world's largest convention for movie theater owners, celebrates its 10th anniversary in 2020. From Mar. 30 to Apr. 2, the convention will take over Caesars Palace with a trade show that features the latest cinema and concession stand technology and previews of upcoming movies from studios like Disney, Universal, and Warner Bros.
Each year, the convention welcomes attendees from more than 80 countries. Whether you're a long-time member of The National Association of Theatre Owners (NATO) or a brand-new conference participant, you'll want to do some research beforehand to make sure you're ready for this massive event. National Charter Bus can help.
If you live within driving distance of the convention, we can provide a minibus or charter bus to carry all the owners and managers of your cinema to Las Vegas in comfort. Coming from overseas? Let us pick you up at McCarran International Airport and drop you off near Caesars Palace. Call 702-780-0497 to book your transportation, and keep reading to learn more about attending this huge convention.
1. Register early.
Online registration is set to close on Mar. 25, but it may close sooner if the conference sells out. So it's in your best interest to register your entire group as soon as you decide you want to go.
CinemaCon has 4 levels of registration: trade show only, trade show and seminars, the domestic package (trade show, seminars, meals, and film screenings), and the international package (everything included in the domestic package, plus International Marketplace Day programming on Monday). Registration is also cheaper for NATO members, so you may want to join before you register.
If you plan to reserve more than 10 international or domestic packages, you can get a discount for your group. Contact David Binet at db@natodc.com to receive the special rate.
2. Check out the itinerary beforehand.
From previews of new Marvel movies to the latest concession stand technology and seminars with industry leaders, CinemaCon has a lot to offer. So you'll want to check the schedule online and draw up a personal itinerary ASAP. When you call to reserve your charter bus, share the schedule you've created so your driver will know when to drop you off and pick you up if you're not staying at Caesars Palace overnight.
You'll also need to check the itinerary to decide if you want to arrive in time for International Marketplace Day. The first day of the conference is devoted to those who own theaters outside of the U.S. Programming for both domestic and international attendees won't begin until that night, when Walt Disney Studios previews films from their upcoming slate.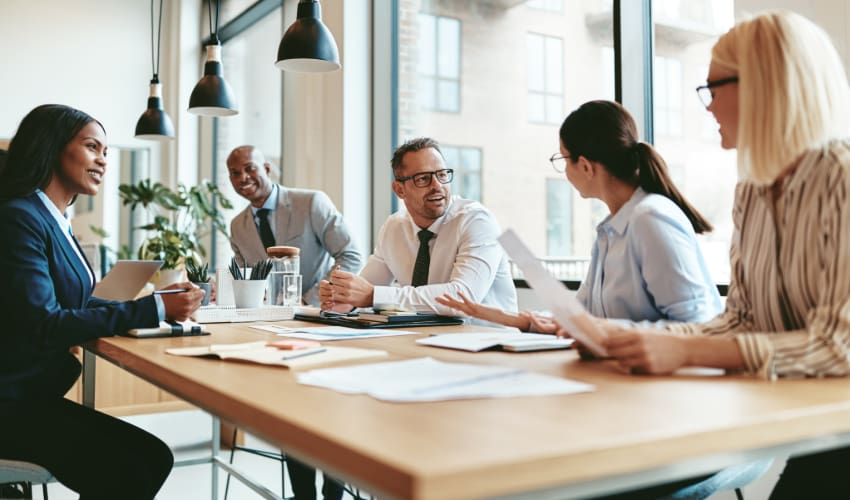 Whether or not you opt to attend International Marketplace Day, you'll want to be at Caesars Palace early Tuesday morning to start browsing the trade show. Hosted by ICTA (International Cinema Technology Association) and NAC (National Association of Concessionaires), this show includes more than 500 booths showcasing everything from projectors and sound systems to popcorn makers and drink machines.
You'll also need to set aside time to see some or all of the studio presentations. In addition to the aforementioned Disney, Focus Features, Warner Bros, Universal, Paramount, and Lionsgate will all be previewing their upcoming films. These presentations take place in the Colosseum, the largest event space at Caesars Palace.
The Colosseum also hosts the Big Screen Achievement Awards. Held on the last night of the conference, the awards welcome dozens of acclaimed actors and directors to receive awards like "Female Star of Tomorrow" and "International Star of the Year."
3. Think carefully about where to stay.
Conference attendees receive discounted rooms at Caesars Palace, which offers opulent Roman theming and easy access to CinemaCon events. You'll be able to walk to all of the presentations as well as the trade show and buffet lunches. Most casino hotels don't provide parking for charter buses, though, so if you choose Caesars you will need to find another hotel that does have charter bus parking and book a room there for your driver.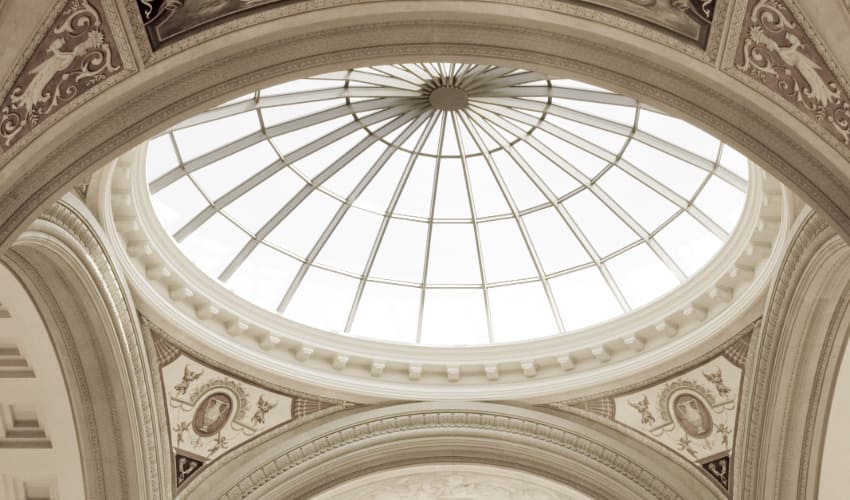 You can also reserve a less expensive hotel for your group. Even with a discount, Caesars Palace is pricier than many other hotels in the city, especially if you need multiple rooms. Staying off the Strip can save you a lot of money, and your charter bus can take you to Caesars Palace each morning and pick you up each night.
4. Arrange your transportation.
Once you've registered for the conference and booked your hotel rooms, you're ready to reserve your transportation. If you live within driving distance, a charter bus is a great way to get everyone to the conference without worrying about whether you have enough cars and calculating who needs to be reimbursed for gas. You and your coworkers or employees can lean back in reclining seats and watch movies on the flat-screen TVs until you arrive in Vegas.
If you're flying in, your motorcoach will wait for you at McCarran International Airport. Las Vegas's public buses don't stop at the airport, and if you're with a large group, a charter bus could prove to be cheaper per person than rideshares or taxis. You'll also be able to use the bus consistently throughout your stay rather than constantly having to call for a car.
Once you're in the city, your charter bus can take you to Caesars Palace each day as well as to popular nearby destinations, such as Red Rock Canyon. All you have to do is tell your reservation specialist where you'd like to go when you call us at 702-780-0497.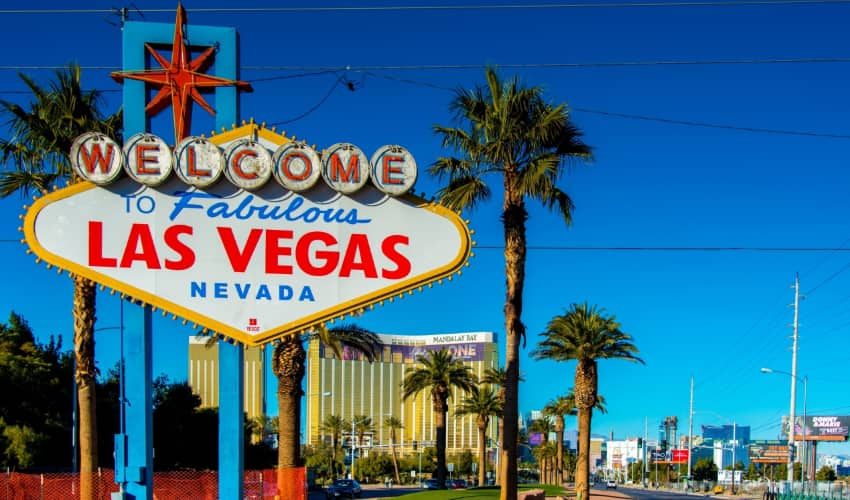 5. Make sure everyone understands the rules.
CinemaCon has a few regulations to keep everyone safe during the convention. Most of them are common sense, but you should make sure everyone in your group is aware of the regulations before you arrive so you don't accidentally wind up in trouble.
Each person in your group needs to bring a government-issued photo ID in order to pick up their badge.
CinemaCon has a strict anti-harassment policy. Hopefully, no one in your group would consider harassing someone, but understand that if anyone does, they'll have their badge revoked without a refund.
If you are harassed or witness someone being harrassed, a 24-hour hotline will be available at the convention. When you arrive, you might want to encourage everyone in your group to save the hotline number to their phone.
You can't record or share any material shown at film screenings. If you do so, you may be kicked out.
CinemaCon has increased security for all Colosseum events. In addition to security guards and police officers, each event now has lines organized by stanchions and a separate bag check line. If you don't want to wait in the bag check line, you shouldn't carry a large bag or backpack. There will also be a K-9 dog present to inspect people and bags.
If you have any questions about the regulations, check out the FAQs or email info@cinemacon.com.
6. Decide where you want to eat.
The best part of CinemaCon may be all of the equipment on display and the array of film screenings, but the food is a close second. Your convention admission includes a continental breakfast and a sit-down or buffet lunch for the four days the convention lasts. But at night, you can choose your own restaurant from the rich array inside Caesars Palace.
Invite your trade show contacts to join you for filet mignon at Old Homestead Steakhouse or Beijing duck at MR CHOW. Into celebrity chefs? Caesars Palace hosts eponymous restaurants by Nobu Matsuhisa and Guy Savoy, Mesa Grill by Bobby Flay, and two restaurants by Gordon Ramsay–Gordon Ramsay Pub & Grill and Hell's Kitchen (yes, inspired by the reality show.)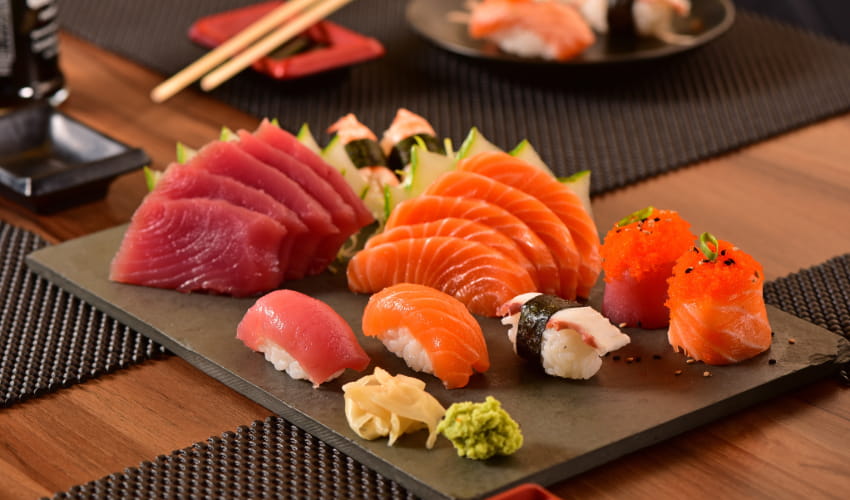 If you're looking for a casual meal with your coworkers, you can stop by the food court or eat your fill at the aptly named Bacchanal Buffet. Casual restaurants at Caesars Palace include Beijing Noodle, home to shrimp dumplings and Sichuan fish, and Pronto by Giada, another celebrity-chef-owned restaurant that serves a muffaletta and a curried chicken panini.
Can't find anything you like at Caesars Palace or eager to try another famous Vegas restaurant like Top of the World? Ask your charter bus to pick your group up after your last seminar and take you to your dining reservation. Your bus can also drive you back to your hotel afterward so you don't have to worry about who will serve as DD.
7. Plan other fun activities.
Although CinemaCon includes a packed itinerary of events, you might want to build in some fun activities so you and your coworkers can take a break from workshops and browsing the trade show. Caesars Palace has two pools, a spa, and a shopping center where you can unwind during the day and multiple nightclubs and a casino where you and your coworkers can hang out at night.
Staying at Caesars Palace? You can walk straight back to your room after dancing or playing blackjack and roulette. Opted for a less expensive hotel? Make sure you add a pick-up time to your itinerary so your charter bus driver can take your group safely back to your lodging when you're ready to sleep. Lean back in a reclining seat and enjoy the feel of air-conditioning dancing across your face while someone else takes care of the driving.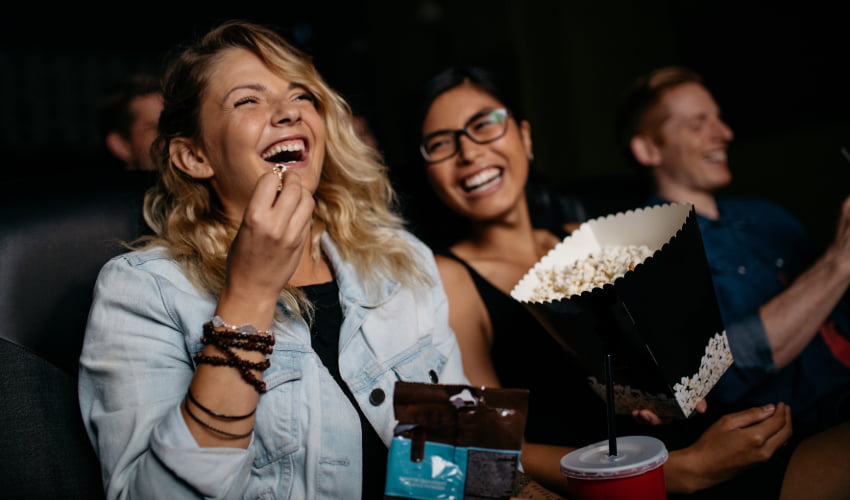 Book Your Trip to CinemaCon
To get the best rates on hotel rooms and transportation for CinemaCon, you'll want to book early. Once you figure out registration and lodging for your group, call National Charter Bus at 702-780-0497. We'll provide a charter bus so your team can reach the convention easily and focus on celebrating the movies!
Tags In