Charter Bus & Minibus Rentals in Wichita, Kansas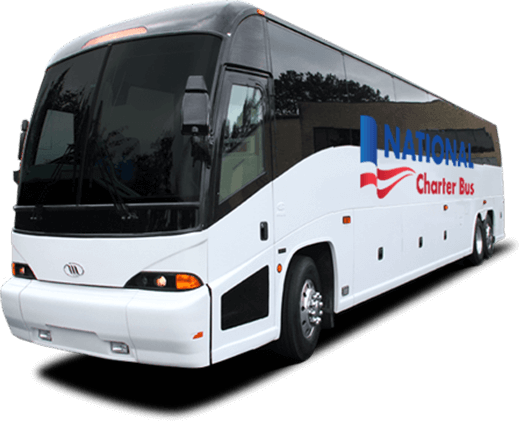 Renting a charter bus in Wichita? You can book a minibus or motorcoach with National Charter Bus. We'll rent you a charter bus for any group transportation service, like a trip to the Wichita Art Museum, shuttle buses for a wedding at The Hudson, or corporate transit around town. No matter why you need to travel, reserve a charter bus rental in Wichita, Kansas with National Charter Bus for a simple and stress-free experience. Just call 1-844-755-0510 to get a free quote and to start planning your next bus trip in Kansas.
National Charter Bus Services
Questions about renting a bus? We have answers.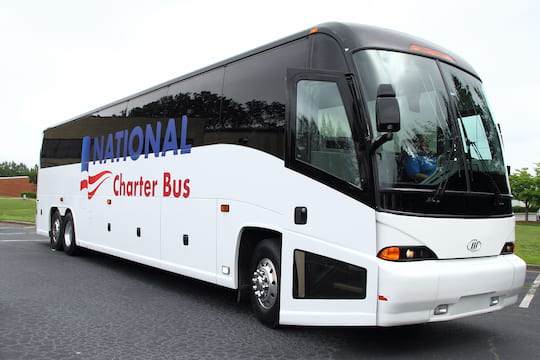 Book a Charter Bus Rental in Wichita
National Charter Bus is your solution for an easy, efficient bus rental in Wichita, Kansas, and the Midwest at large. With years of experience arranging transportation for sports teams, field trips, corporate conferences, festival events, weddings, and more, finding you the perfect coach bus rental for your trip is a simple task.
Popular Wichita Bus Amenities
Reclining Seats
Free WIFI
POWER OUTLETS
TV HD
Luggage
RESTROOMS
More About Wichita Charter Bus Rentals
At the end of your trip, you won't need to worry about unexpected fees. National Charter Bus takes a transparent, all-inclusive approach to charter bus pricing. When you contact us to get a personalized quote for your Wichita bus rental, the price you're given is what you'll pay,
Whether you need one 18-passenger minibus or a fleet of full-size 56-passenger charter bus rentals, your Wichita travel group will have personalized transportation solutions. One of our experienced representatives will help you find the right type of ride.
National Charter Bus only works with Wichita transportation partners that have undergone extensive checks to ensure they meet our service standards. Every vehicle must be thoroughly inspected and maintained while every bus driver must clear a thorough background check and necessary training.
Charter Bus Rental Locations Near Wichita
The most modern bus rentals in Wichita