Wilmington Charter Bus & Minibus Rentals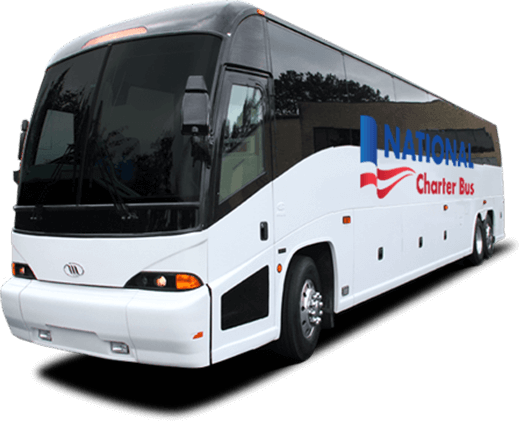 When it comes to charter bus rentals in Wilmington and the rest of North Carolina, you can count on National Charter Bus. We've helped provide group transportation for countless groups and events, from sporting event bus rentals to government and military bus rentals. The Wilmington buses we charter offer all the modern amenities you need and are driven by highly trained and professional charter bus drivers. Best of all, our charter bus pricing is fair and transparent, and you are able to secure a free quote on your Wilmington charter bus in less than ten minutes. Give our team a call today at 1-844-755-0510 when you are ready to get started!
National Charter Bus Services
Questions about renting a bus? We have answers.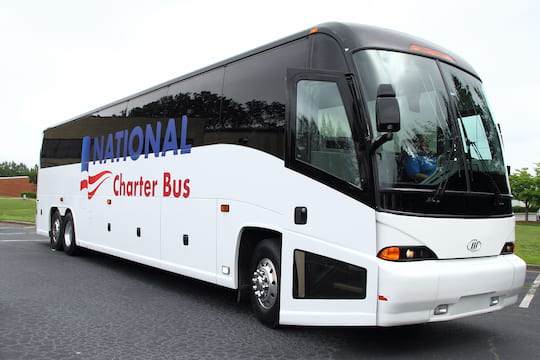 Group Transportation Options in Wilmington
Thanks to our vast network of charter buses in Wilmington and the rest of North Carolina, we can help you book a minibus or charter bus rental of almost any size. Smaller groups will benefit from minibus models that can accommodate between 15 and 35 passengers, while larger groups or those traveling longer distances will enjoy a full-size charter bus rental with extra amenities like an onboard restroom. Ditch staggered arrivals, fighting against traffic, finding parking, and other common group travel problems with a private charter bus rental. A Wilmington bus rental makes logistics a snap, enabling you to have reliable group transportation that works with your schedule, instead of against it.
Popular Wilmington North Carolina Bus Amenities
Reclining Seats
Free WIFI
POWER OUTLETS
TV HD
Luggage
RESTROOMS
Rent a Wilmington Charter Bus Today
National specializes in helping groups of all sizes rent the right transportation for their event. The blues we charter are safe and regularly maintained, driven by professionals, and come with the amenities you request, Ready to book your Wilmington charter bus? Give our 24/7 reservation team a call today at 1-844-755-0510. Our experienced team can help you find the right transportation solution in a matter of minutes and provide you with a free, no-obligation quote.
More About Wilmington Charter Bus Rentals
At National, we prioritize your safety and trust. We thoroughly vet each charter bus provider, take every COVID-19 precaution, and offer secure and transparent payment options, along with 24/7 customer service.
Everybody deserves to enjoy the ride, which is why our network offers ADA-accessible charter bus rentals in Wilmington for no additional charge. These buses include accommodations such as wheelchair lifts, extended aisle space, and storage space for mobility devices and luggage.
Need to go further than Wilmington? No problem! Thanks to our vast network of charter bus rentals in North Carolina, we can also set you up with bus rentals in cities like Charlotte, Durham, Greensboro, and Raleigh.
Charter Bus Rental Locations Near Wilmington
The most modern bus rentals in Wilmington North Carolina