A Guide to Planning a Corporate Event in Las Vegas
So you're thinking about hosting a work event in Las Vegas. Awesome!
There's a reason the city sees nearly 20,000 conventions, trade shows, and corporate get-togethers every year—there's no shortage of things to do while you're in town.
…But you're not sure where to start. No worries.
If it's your first time coordinating a corporate event in Las Vegas, you're in luck! Here are a few things to keep in mind as you start the planning process.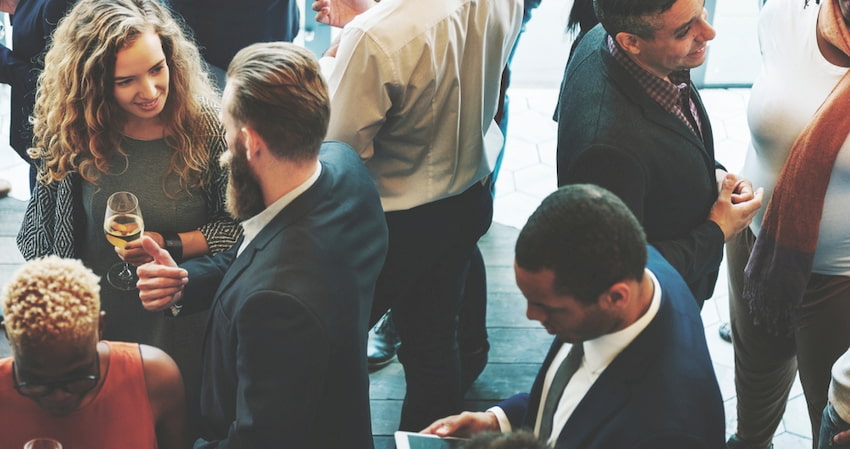 1.   Get to know your attendees
Depending on the size and scope of your event, this can be taken either literally or figuratively. Even if you're expecting thousands of attendees and won't be able to speak with each and every one individually, you should still have a grasp on the kind of audience you're bringing in and what makes them tick.
Here's why:
To Get a Headcount
This may seem obvious, but you'll want to know who's going to be there so you can get a headcount as soon as possible. This number will affect a lot of your event planning from here on out—from the size of the venue to the type of Las Vegas charter bus rental you'll need. Generally, you should have this number at least 3 months in advance, but aim for earlier if you have your heart set on an iconic Vegas venue or if your event is during peak convention season. Availability fills up fast.
To Get the Vibe
Especially in a town like Vegas where there are distractions galore (booze, casinos, and showgirls, oh my!), you should really consider what would keep your specific audience entertained and focused on your event. Because if you don't speak to your attendees' interests, they might just… leave.
Are you drawing in a younger, energetic crowd with a strong social media presence? Rent out a floor of the MGM Grand's TopGolf for a meet-and-greet/friendly driving competition. Let them jump off the top of The Strat (in a bungee harness, of course). Invite them out to see Mariah Carey, Lady Gaga, Gwen Stefani, or another youthful residency. If you hire vendors and plan outings to match their vibe, they'll likely share their experiences on their own channels—think "free promotion."
Or, are they a relaxed bunch, more keen on networking and "talking shop" than anything else? You might want to steer toward a low-key venue and itinerary. Book a space that offers an open floor plan with plenty of places to sit, chat, and sip a few drinks. If you still want to give them a bit of the Vegas razzle-dazzle, you can slot an impersonator, magician, illusionist, or comedian into one of the keynote sessions. That way, your attendees can still get a taste of The Strip without taking away from your overall messaging or being drawn elsewhere throughout the city.
To Plan Specific Accommodations
Here's where you can think up some personal touches that will make your guests feel considered and well-cared-for.
Does anyone have dietary restrictions? If possible, send out a survey to see what kind of dining accommodations your attendees may need.
Will any wheelchair users be in attendance? You'll need to verify that the venue offers ramps, elevators, and adequate wheelchair seating. When you go to book your event transportation, be sure to ask your reservation rep about an ADA-compliant bus service.
But beyond physical characteristics, what else would make them feel comfortable and considered? For example, a more tech-savvy crowd may appreciate a venue and shuttle service that offers free and fast WiFi, so they can live-tweet their keynote takeaways to their heart's content. Or perhaps after a long day of networking, your guests would prefer a shuttle service that has reclining seats and extra legroom. When it comes to small comforts like these, the more specific and tailored the amenities, the better.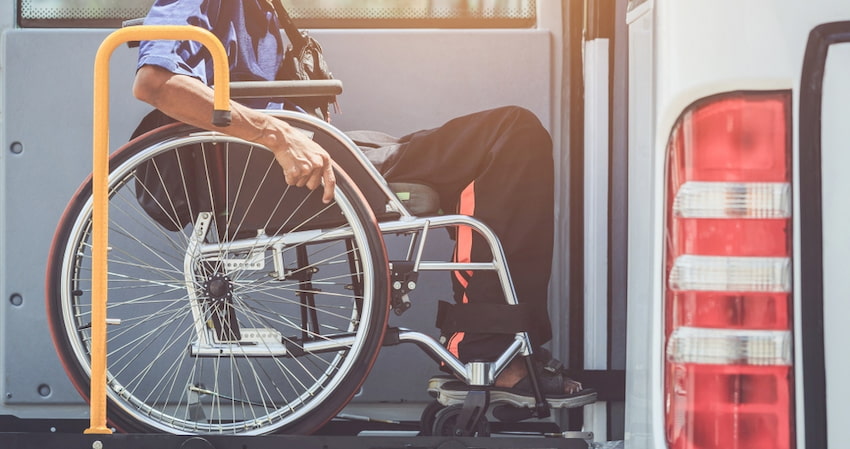 2.   Set a Budget
If you take any advice from this section it should be this: be realistic and honest with your budget.
Like your headcount, it's best to know the budget numbers as soon as possible and plan to spend at least 10% more than you originally intended. Especially for a large-scale event worthy of a Vegas venue, something will inevitably change—it's always better to have a cushion for unexpected expenses.
Once you have a budget, prioritize where the money goes based on what you're trying to accomplish with your event. For example, you may want to impress industry influencers with Instagram-able set pieces, but if the A/V isn't rock-solid or if the speakers aren't personable, the whole event might fall flat.
In addition to the usual corporate event expenses—venues, catering, promotional material, and the like—here are a couple of city-specific considerations you should think about for your Las Vegas conference:
Drayage
Something that tends to sneak up on event coordinators more than anything else is drayage, also known as material handling. Every trade show, convention, or event with stuff in it—booths, banners, tables, TVs, stages, etc.—will have a drayage charge that covers the labor needed to move everything around.
In Vegas, this charge can be up to 30% higher than in other cities due to union regulations—and no, you can't work around the unions here. Just remember to ask your venue representative about their drayage rates beforehand, so you're not blindsided by the bill later.
Transportation Costs
Full disclosure: to get the most accurate pricing for your corporate event transportation, you need to call 702-780-0497 and request a quote—it's free and there's no obligation to book with us if you get one.
Your motorcoach quote will be dependent on a lot of factors, such as how far the bus will travel, what time of year you're traveling, how long you need it, which city you're traveling to and from, and the combination of amenities you want. And while it won't be included in your initial quote, you'll also need to account for other trip expenses like tolls, parking permits, lodging for the driver, tips, etc.
All of that's to say that a lot of your group transportation cost depends on your specific trip details—which is why we recommend calling in for a personalized quote.
But if you're looking for an idea of what to expect, here's a quick example of a Las Vegas corporate event we typically service:
A digital marketing organization is hosting a trade show at T-Mobile Arena. For the convenience of their attendees, the event coordinator needs a minibus shuttle service to transport guests between the arena and various hotel partnerships throughout the city. One of the hotels offers free bus parking, but the coordinator will still need to cover the driver's room and board. They will need the minibus for 4 days, and the bus is $1,100 per day. They also wish to tip the driver 15% once the trade show ends.
Minibus for 4 days:                                         $4,400
Driver accommodation for 3 nights:                  $345
Tip:                                                                    $660
Total:                                                              $5,405
(For more examples and price breakdowns, check out our pricing guide!)
3.   Figure Out the Where and When
Unlike a lot of destination cities and tourist attractions, Las Vegas doesn't really have a traditional busy season and off-season. Traffic relies a lot on what concerts, sporting events, or conventions are happening at any given time.
For example, there's usually a slight lull during the chilly depths of winter, except when the Consumer Electronics Show gears up (usually in early January), which has been known to draw over 180,000 people into town. Also, be aware that most holidays and weekends will bring more tourists to town—which usually means higher rental rates for venues, hotels, and flights.
Our advice? When you have potential dates in mind, check the event calendar for not only the venue you want to book, but also venues nearby. If there's another big event happening around the same time, you might want to consider reserving yours for a different day.
Need some inspiration as to where to go? Here are a few popular venues for Vegas business events, in order of smallest to largest.
The Neon Museum
As the name suggests, this museum is the final resting place for hundreds of Vegas' neon signs from the 1930s to today. If you're hosting a smaller get-together or an exclusive VIP lounge night, an outdoor evening event in the glow of the "Main Boneyard" signage is sure to provide an intimate and eye-catching experience.
Max capacity: 220 seated, 400 standing
Address: 770 Las Vegas Blvd N, Las Vegas, NV 89101
Phone: 702-387-6366
T-Mobile Arena
A popular destination for sporting events and concerts, this large arena offers a variety of party suites, lounges, and outdoor terraces. It can suit nearly any kind of event you can dream up—as long as you don't mind the little flourishes of pink featured in every venue. 
Max capacity: 22,000 total
Address: 3780 S Las Vegas Blvd, Las Vegas, NV 89158
Phone: 702-692-1600
Las Vegas Convention Center
One of the largest venues you can book in Las Vegas—or the world, for that matter. Don't be intimidated by the nearly 2 million square feet of exhibit space, though—even smaller events can take advantage of the in-house WiFi, A/V, and breakout rooms.
Max capacity: 200,000 total
Address: 3150 Paradise Rd, Las Vegas, NV 89109
Phone: 702-892-0711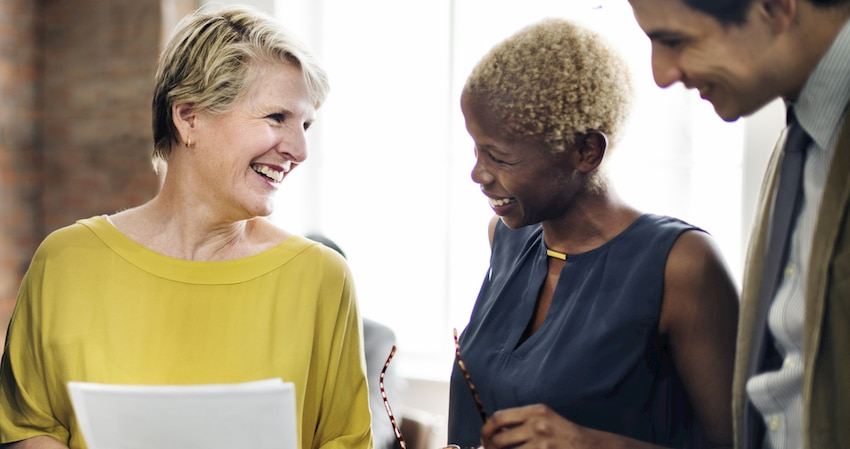 4.   Figure Out How to Get from Here to There
Pick Your Ride
For most corporate events, conferences, and trade shows, we recommend booking a minibus shuttle. It's quick and efficient and can carry anywhere between 18 and 25 attendees at a time. Its compact size allows for nimble navigation through city streets without having to give up storage space or legroom—guests can easily stow backpacks, briefcases, or presentation materials in the overhead bins.
Have bigger event plans in mind? Meet your new best friend: the full-sized charter bus. It can comfortably accommodate up to 56 passengers at a time, with plenty of storage space for each person to bring one piece of overnight luggage and one carry-on. This motorcoach is best suited for large-scale and long-distance travel. So if you're bringing in attendees from Denver or Phoenix, or if you need to transport a lot of people all in one go, this bus is likely your best bet.
Bus Parking
So where can your driver park the bus in Vegas? Well, it depends.
With some exceptions, most Las Vegas hotels, convention centers, and casinos are used to accommodating large crowds, and as a result have oversized vehicle spots in their parking arrangements. As a general rule of thumb, if a hotel says it has RV parking, it will most likely be able to accommodate a charter bus or a minibus. That being said, you should definitely call your venue of choice ahead of time to confirm.
To make the reservation process faster, we recommend looking for bus-friendly parking spots around your venue before you call and book. If your event is taking place over the span of multiple days, you'll need to provide lodging for your driver anyway, so it's wise to find them a hotel that offers oversized vehicle parking. Otherwise, they'll need to park the bus elsewhere and allot plenty of time to get from their accommodations to the bus to the first pickup location—so being able to park at the hotel makes things much easier for everyone.
Staging and Loading Areas
While you're got your map handy, start looking for potential staging areas and loading areas.
By "staging area," we mean the place your driver and bus can wait at the ready before it's time for pickup. And by "loading area," we mean the place where your attendees will board the bus.
A staging area will cut down the time your passengers have to wait for their bus to travel from the parking lot to the pick-up spot, and it can also ease traffic in the loading area. If you're planning a smaller get-together or one that requires minimal transportation services, you may not even need a staging area. But it's better to have a potential staging spot in mind when you call, just in case.

Coordinate Your Corporate Event in Las Vegas
Ready? Set? Get planning! If and when you need a reliable group transportation service for your upcoming trade show, conference, or industry event, you can trust National Charter Bus to make it easy. Our nationwide network of motorcoaches and experienced staff of reservation specialists means we have the means and know-how to make your transportation run as smoothly as possible–from the first free quote to the final drop-off, and everywhere in-between. Call 702-780-0497 today to get started!
Tags In