Best Things To Do in Chicago That Aren't Tourist Traps
The Windy City, Chi-Town, The Second City—you've heard it so many times you can probably recite it in your sleep. We all know that Chicago is famous for Cloud Gate at Millennium Park, Navy Pier, and of course the Willis Tower. But we also know that each of these attractions is filled to the brim with eager tourists trying to take a contorted reflection selfie at the bean or waiting in endlessly long lines to ride the Centennial Wheel. Experiences like these are usually unpleasant when you're traveling with large groups, but it doesn't always have to be that way.
It truly is possible to explore the best of Chicago without spending the day navigating large crowds. If you're traveling with a group and are excited to explore the city, National Charter Bus can help you out. We provide private charter bus rentals to hidden spots in Chicago that aren't tourist traps or headache-inducing sites. Gone are the days of losing your fellow travelers when visiting a coveted attraction, instead, your group can travel together and stick together with ease.
Ready to explore Chicago the right way? Check out our itinerary below for some of our favorite destinations in the city and contact us at 312-392-0239 when you're ready to plan your trip.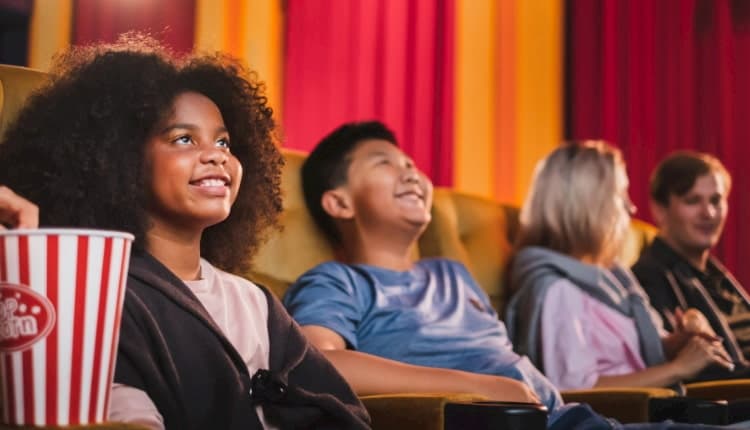 Music Box Theatre
Address: 3733 N Southport Ave, Chicago, IL 60613
Activities for groups: Private film screenings and cocktail evenings.
Group reservations: Fill out this form for the Music Theatre and this form for the Lounge and Garden.
The Music Box Theatre has been a local favorite since 1929 and is the go-to spot for classic, cult, foreign and independent films. The bright red neon sign outside beckons viewers in, while the antique, dimly lit interiors and the red velvet curtains framing the stage give them a taste of the cinema culture of the mid-20s.
Venture out with your group of cinephiles to this alluring theatre on a Friday night. The theatre has two rooms that allow private screenings—the first room has a capacity of 700 while the second room can seat around 70 people. Whether you're out with your corporate team or planning a surprise birthday for your friend, both rooms would provide adequate space for your group. Before watching some cult-classic films like ROAR or Moulin Rouge, you can even socialize with your group at The Music Box Lounge & Garden—a charming spot for cocktails, live music and intellectual banter. If you're in the mood, you can carry your drink into the theatre for the ultimate movie experience. Don't forget to charge your electronic devices with your bus's power outlets to ensure your phones don't run out of battery at any time during your movie.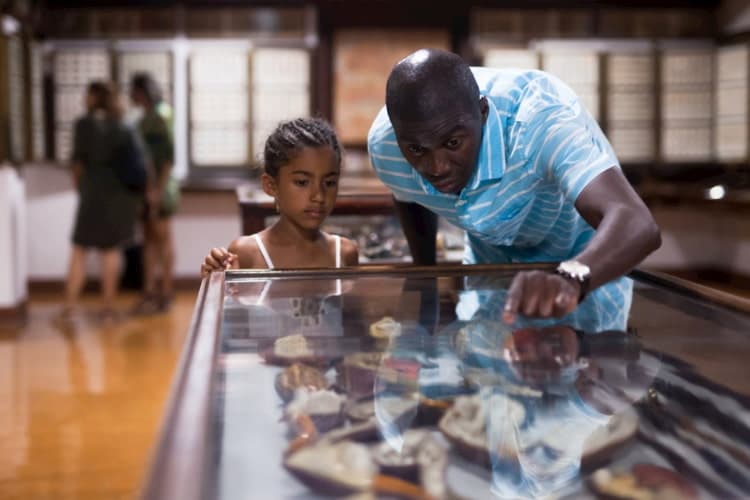 International Museum of Surgical Science
Address: 1524 N Lake Shore Dr, Chicago, IL 60610
Activities for groups: Exploring the museum, library, and mansion.
Group reservations: For educational tours, email miranda@imss.org or contact 312-642-6502.
What happens when art and science combine? You get the International Museum of Surgical Science. Not only is it appealing to artistic and analytical minds, but it also documents the history of surgery from prehistoric to contemporary times through artifacts, sculptures, exhibits and galleries. Other buildings on site include the Thorek Medical Manuscripts Rare Books Library, which contains over 1,000 rare texts, and The Eleanor Robinson Countiss House, one of seven historical mansions on the Chicago lakefront.
The museum offers 45-minute guided tours every Thursday at noon for the public, which are usually free with the price of admission. However, there are group packages available for students on educational tours. As long as you're in a group of 10 or more and make a reservation at least 2 weeks in advance, you're good to go.
If your group consists of your entire K-12 or college class (around 100 students), you can reserve 4 25-passenger minibus rentals or 2 56-passenger charter bus rentals, depending on how you'd like to split your group. Make sure you purchase bus parking online at the Adler lot. When that's taken care of, your bus driver(s) will handle the rest of the trip.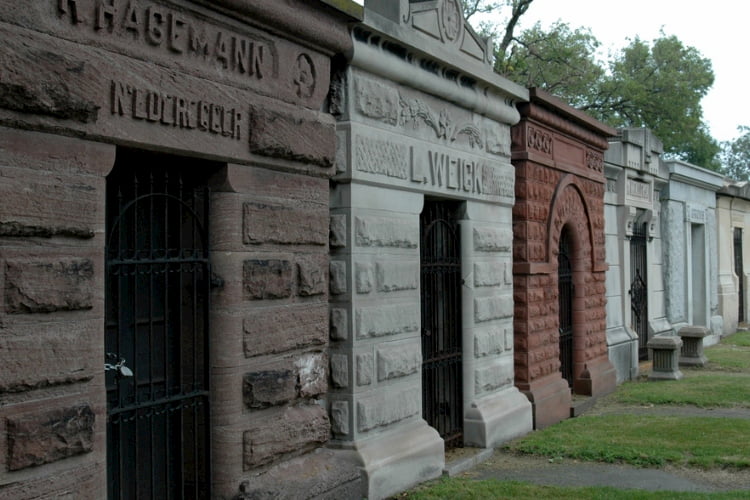 Graceland Cemetery 
Address: 4001 N Clark St, Chicago, IL 60613
Activities for groups: Walking around the cemetery and the arboretum.
Group reservations: Fill out this form to reserve your group visit at the cemetery. For informational group tours led by the Chicago Architecture Foundation, contact 312-922-8687, or contact 312-642-4600 for tours led by the Chicago History Museum.
You don't need to wait till October to partake in spooky activities. Instead, plan a visit to the Graceland Cemetery to explore the beauty of life after death. The cemetery was constructed in 1860 to honor the rich history of Chicago's architects and is dotted with stunning monuments, elaborate graves and lush greenery throughout its 121 acres.
The cemetery is open for visitation all year round and allows tour groups and self-guided groups to walk around and explore. They even offer free audio recordings online to assist your group if you choose to visit without a tour guide. However, every group consisting of 10 people or more is required to register in advance for a maximum of 2 hours. Another famous group activity at the cemetery is the Arboretum Tree Tour for the botany enthusiasts amongst you. Visitors can explore the collection of 2000 trees at their own pace by grabbing a map at the cemetery office.
Since the cemetery does not allow cameras, food or drinks, your group can leave their belongings on their charter bus rental. Store your collective haul in the overhead bus cabins, where they'll be safe from harm. In addition, to make your trip easier, your charter bus driver can drop you off at North Clark Street, which leads to the cemetery's northern entrance.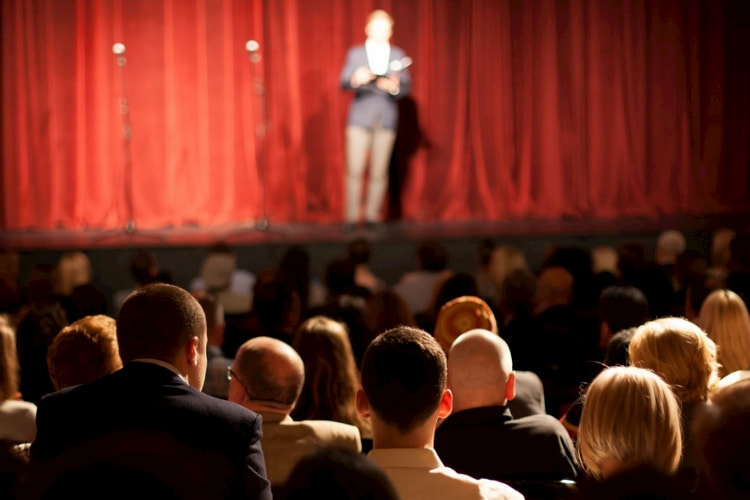 The Second City
Address: 1616 N Wells St, Chicago, IL 60614
Activities for groups: Improv-based sketch comedy and interactive workshops.
Group reservations: Email groups@secondcity.com or contact 312-664-4032 x 2.
Laugh all your worries away at Second City, a prominent comedy theatre in Chicago for the last 50 years. It is known for its famous celebrity clientele and the comedians and actors that performed at this facility before their big break, such as Steve Carrell and Tina Fey. It's also the ultimate destination to host private events, such as corporate gatherings, private parties and field trips, since it provides a hands-on collaborative experience.
There are 7 theatres within this Chicago facility that can accommodate around 15 to 500 people any day of the week. The facility also offers a set menu that you can customize based on your group's headcount that includes appetizers and a buffet. If you and your group decide to visit, you can make a group reservation when your party consists of at least 16 guests and rest assured that all of your guests will be seated together.
While on your group trip to the theatre, you can even choose to add a PA system onboard to ensure that everyone in your group is briefed on the particulars of the event. In addition, it's essential to have money on hand to pay for parking at the Pipers Alley lot, since this will not be included in your bus quote at the time of booking. Parking fees begin at $12 for one hour and increase to $21 for a total of 3 hours.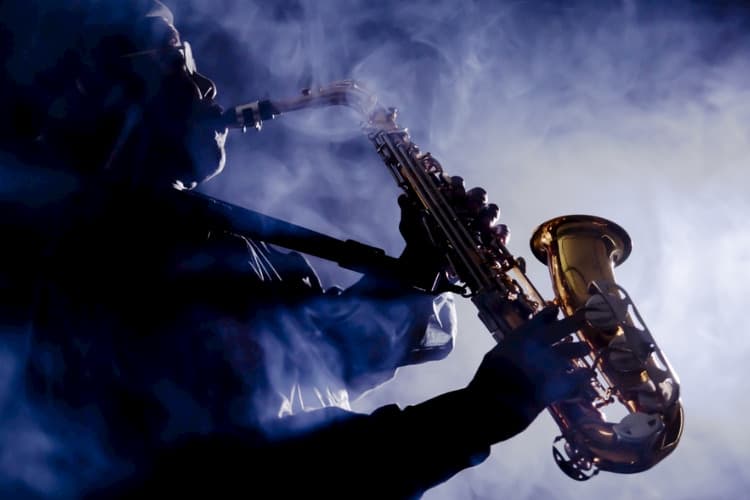 Green Mill Jazz Club 
Address: 4802 N Broadway, Chicago, IL 60640
Activities for groups: Live musical entertainment.
Group reservations: They follow a strict policy of first-come first-served with a cover charge of $4 to $15 at the door, cash only.
Take a trip back to the 30s by visiting the Green Mill Jazz Club in all its glory—a charming musical venue that is deeply rooted in the soulful history of jazz. It provides viewers with a comfortable and engaging ambience and is also rumored to have been Al Capone's go-to spot for live entertainment (judging from the wall memorabilia.)
Performances start as early at 3 pm and end as late as 1 am. You can see swing orchestras, jazz quartets, late-night jazz parties, and even poetry slam competitions. Since the club is usually packed, it's essential to arrive with your group at least 2 hours before to ensure that you get the best seats. Entrance is restricted to individuals 21 and over, and they don't offer any dining on site. However, feel free to take your charter bus rental to Demera Ethiopian Restaurant or Chez Moi, a couple of mouthwatering restaurants nearby.
Explore the Best of Chicago with National Charter Bus
We believe that the experience makes up half the journey. That's why you should avoid overcrowded tourist destinations and visit some of Chicago's lesser-known, yet equally treasured attractions with National Charter Bus! Not only are the bus rentals spacious, they can also be customized with add-on amenities such as free WiFi, reclining seats, onboard restrooms, and entertainment systems upon request.
If you've seen most of the city and still want to explore further, rent a private shuttle out-of-state to cities such as Indianapolis, Nashville, Charlotte, New York, or Washington, DC—we promise that we'll help you in any way that we can. Just contact us at 312-392-0239 and a trained reservation expert will provide you with a free bus quote to kick-start your trip!
Tags In