A Group Guide to Visiting Rocky Mountain National Park
Located only about 1.5 hours out of Denver, Rocky Mountain National Park is one of the best getaways for midwestern outdoor enthusiasts in search of a change of scenery.
There is something for everyone to discover in these 415 square miles of preserved wilderness—from the moose-riddled meadows to the pristine, untouched tundras, and the 300 miles of hiking trails in between. But a national park so vast and varied in vistas and outdoor rec opportunities begs the question: how can you and your fellow nature enthusiasts make the most of it all?
That's why we've put together this comprehensive guide to visiting Rocky Mountain National Park with a group! Keep reading to learn more about the ins and outs of the park, from where to go to how to best navigate popular excursions with a group.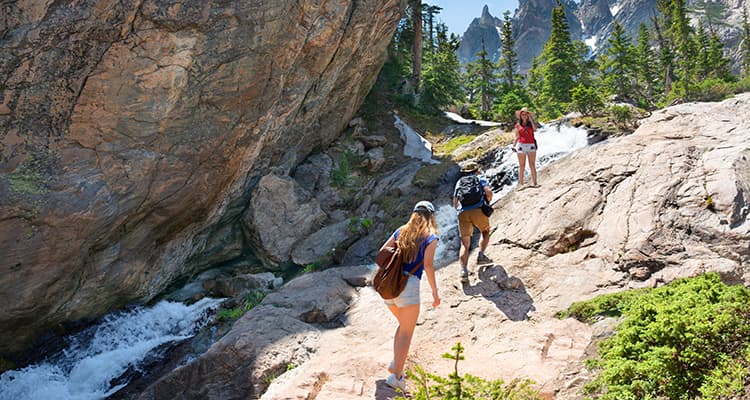 Entrances to Rocky Mountain National Park
You can enter Rocky Mountain National Park from four entrances on separate sides of the park, with each one offering easy access to different attractions and visitor centers (see Visitor Centers below).
Beaver Meadows Entrance Station — Located on the east side of the park. The closest entrance to the park's headquarters and the town of Estes Park.
Fall River Entrance Station — Located on the east side of the park, about four miles north of Beaver Meadows. Offers the easiest access to the park's most scenic drives: Trail Ridge Road or Old Fall River Road.
Wild Basin Entrance — Located on the southeast corner of the park. While it's a great entrance for those taking the Peak-to-Peak Scenic Byway into the park (or otherwise entering from the likes of Boulder) the gravel roads and narrow lanes are not safe for most oversized vehicles to travel on.
Grand Lake Entrance — Located on the southwest side of the park. If you plan to enter from the west (from Salt Lake City, Phoenix, or just Grand Junction), this oft-overlooked entrance is a convenient option. Just note that supply shops and grocery stores are few and far between on this side of RMNP, so come prepared.
Like all parks in the NPS, Rocky Mountain charges an entrance fee to help fund the park's upkeep and staffing. As of 2020, all entrance fees must be charged to a card; your group can't pay it in cash. It costs $25 per non-commercial vehicle to enter, regardless of the car's capacity. As you can imagine, arriving at RMNP in multiple vehicles can be costly, depending on how many visitors are in each car.
If you're planning to visit Rocky Mountain National Park with a large group, you may benefit from booking a private bus rental for a number of reasons—one of which being the potential of more manageable entrance fees relative to taking multiple cars. For oversized vehicles such as charter buses, entrance fees are based on the vehicle's carrying capacity, not the number of passengers:
1 to 6-passenger vehicles: $25
7 to 15-passenger shuttles: $75
16 to 25-passenger shuttles: $100
Over 26-passenger coaches: $200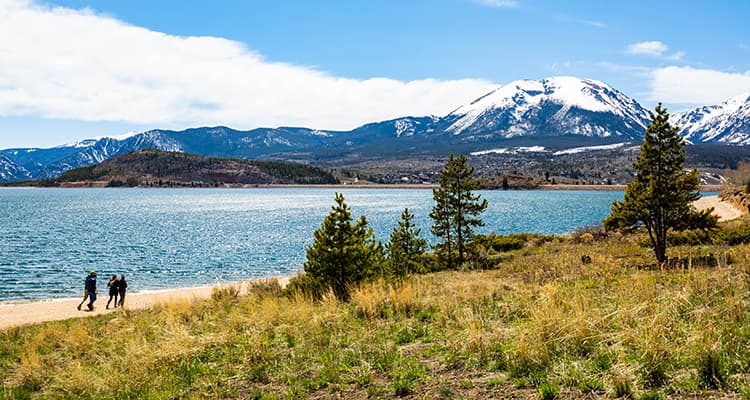 RMNP Visitor Centers
Considering the park's popularity and expansive grounds, it should come as no surprise that Rocky Mountain National Park is home to multiple visitor centers (five, to be exact). All of these visitor centers are accessible by motorcoach-friendly roads, and most offer plenty of parking for oversized vehicles and tour bus rentals.
Beaver Meadow Visitor Center
This station serves as the park's headquarters and is one of the only centers open year-round. As such, it's one of the best places in the park to stock up on reading materials, maps, and guide books to the parks and surrounding environments. Follow the paved sidewalk behind the center if you're interested in backcountry camping—the desk back there is the only place on the east side of the park where you can purchase and reserve backcountry campsites in person.
Alpine Visitor Center
When Trail Ridge Road is open for the season (usually between Memorial Day and mid-October), so is this beloved visitor center. It holds the title of "Highest Elevation" out of all the NPS's visitor centers, settled into the mountainside at nearly 12,000 feet above sea level. Guests can grab a snack from the cafeteria and take in views of the Continental Divide from this center's spacious window overlooks.
Kawuneeche Visitor Center
As the only visitor center in the southwestern corner of the park, consider this spot your first stop if you're entering through the Grand Lake Entrance. Here, visitors can check-in at the west side's only backcountry camping desk, check out the gift shop, and catch an educational presentation in the center's theatre.
Fall River Visitor Center
Looking for a nice, hot meal before hitting the trail? This east-side center's rustic restaurant serves up hearty steaks, burgers, and more that will keep you full and energized on all your RMNP excursions. Here is also a good spot to check the trail conditions and at the information desk without having to deal with the crowds of Beaver Meadows.
Moraine Park Visitor Center
Open every day in the summertime, this hidden gem features detailed displays showcasing the region's flora and fauna. While it may be one of the smaller visitor centers in the park, it still attracts many visitors—thanks to the sunny meadow across that street where herds of elk are often seen grazing.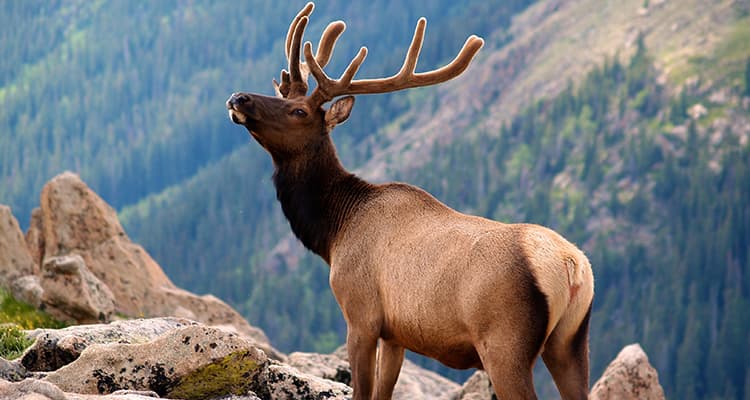 Rocky Mountain Activities and Excursions
Not sure what should fill your itinerary while you're in Rocky Mountain National Park? Here are some popular activities for groups of all ages, abilities, and skill levels that draw visitors to this beautiful natural area.
Hiking
As we mentioned before, Rocky Mountain National Park boasts nearly 300 miles of hiking trails, ranging from easy half-mile loops to multiday backpacking excursions across multiple mountain peaks. The park offers all kinds of trails through all kinds of scenery—from ancient waterfalls to calm lakesides to rugged summits—so we recommend checking out RMNP's list of suggested hikes to find the ideal trail for your group's abilities and schedule.
Group Camping
Rocky Mountain National Park is home to five campgrounds—but only one provides group camping sites for visitors who want to sleep under the stars with their buddies. In other words, unless you reserve multiple sites or can cram all your campers into the two tents a campsite is allowed, your best bet for a big camping get-together is Glacier Basin Campground.
Glacier Basin is located on the east side of the park, just a few minutes' drive southwest of Estes Park. It provides 13 discrete group sites along a loop, with easy hiking access to scenic Sprague Lake and the town's supply shops. Keep in mind that only tents are allowed to be set up at these group sites, so you'll need to set up your bus driver with adequate lodging and a bus-friendly parking lot for your rental.
Scenic Drives
Of course, backpacking through the wilderness and scaling rugged summits isn't everyone's cup of tea. That's okay—Rocky Mountain National Park's scenic drives can provide groups of kids, seniors, or mobility-conscious sightseers all the beauty of the Rockies from the comfort of a climate-controlled vehicle cabin.
When you say "scenic drives" and "Rocky Mountain National Park," most folks understand that you'll be taking one of the two popular drives the park has to offer: Old Fall River Road and Trail Ridge Road. Sightseeing motorists have sought out these scenic drives since the 1910s—and once you see the slopes and mountain vistas from these roadways, you'll understand why!
Oversized vehicles like RVs, charter buses, and large minibus shuttles are technically allowed on all roads in RMNP with one exception: Old Fall River Road. So unless your group books a minibus or van that's shorter than 25 feet, you'll be seeing most of your sights along the Trail Ridge Road, which runs along the northern edge of the park.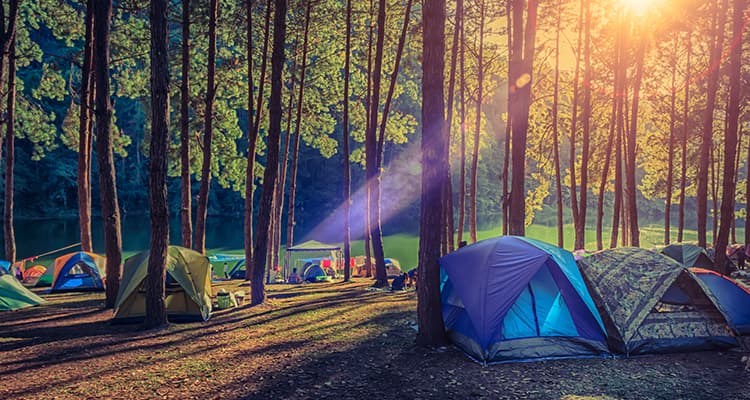 Enjoy Rocky Mountain National Park with a Bus Rental
Ready to hit the road? National Charter Bus would love to facilitate your visit to Rocky Mountain National Park!
Whenever you have your headcount, itinerary, and onboard amenity list nailed down, give our 24/7 reservation team a call at 303-317-3208. We specialize in crafting custom bus rentals for all kinds of group outings—so we'd be happy to pair your outdoor lovers with the perfect minibus or charter bus rental for your next trip.
Get in touch today for a free and personalized bus rental quote with no obligation to book!