A Group Guide to Visiting Grand Teton National Park
If your nature lovers need to get away from it all, Grand Teton National Park is a great place to do so. These 480 square miles of practically untouched wilderness are where you can find the same plants and wildlife that have lived here since prehistoric times—all within a 5-hour drive of Salt Lake City.
Whether you're stopping by after a tour of nearby Yellowstone National Park or planning a dedicated visit to exploring these 40 miles of peaks, National Charter Bus can help you explore the Grand Tetons at your leisure. Let our 24/7 reservation team find the perfect Salt Lake City minibus or charter bus rental to take your sightseers and outdoor adventurers throughout this national wonder, so everyone can enjoy their time in the Grand Tetons without stressing over transportation logistics.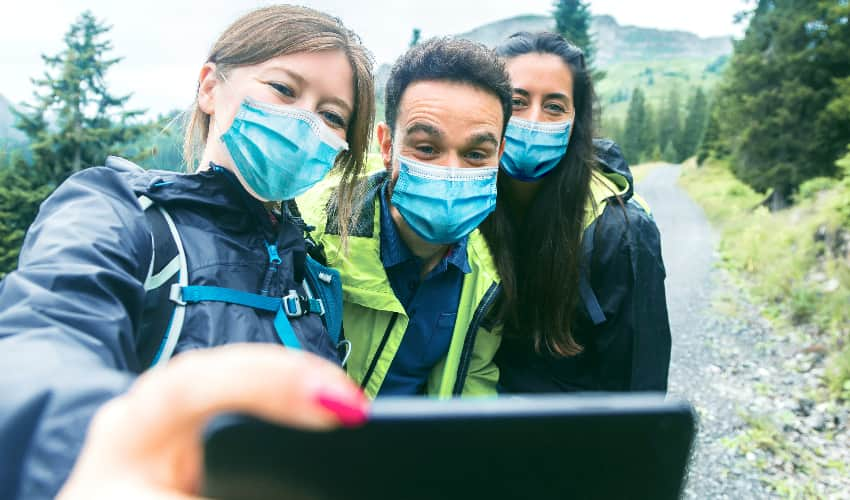 COVID-19 Safety
While social distancing guidelines are in effect, spending time in the great outdoors is a great way to enjoy a weekend away from large crowds. That being said, even in mostly wide-open spaces like Grand Teton National Park, pandemic safety measures still apply.
The park requires all visitors to wear masks when in parking lots, at trailheads, and indoors, and all groups should maintain a distance of at least 6 feet from others when possible.
To avoid the worst of the daytime visiting crowds, consider stopping by the park's more popular attractions early or late in the day. Also, keep an eye on the COVID restrictions in Jackson Hole (the nearest town to the park) when you stock up on supplies or if you plan to stay outside the park.
Whatever will make your park-goers most comfortable while traveling during the pandemic, National Charter Bus will work with you to make it happen. We ensure your bus rental will be thoroughly sanitized before you hop aboard and that your driver will wear a mask the entire time you're on the road. Let us know if you want to set up any specific safety measures—reserving a larger vehicle so you can stagger seating en route, setting up hand sanitizing stations, etc.—by calling 1-844-755-0510.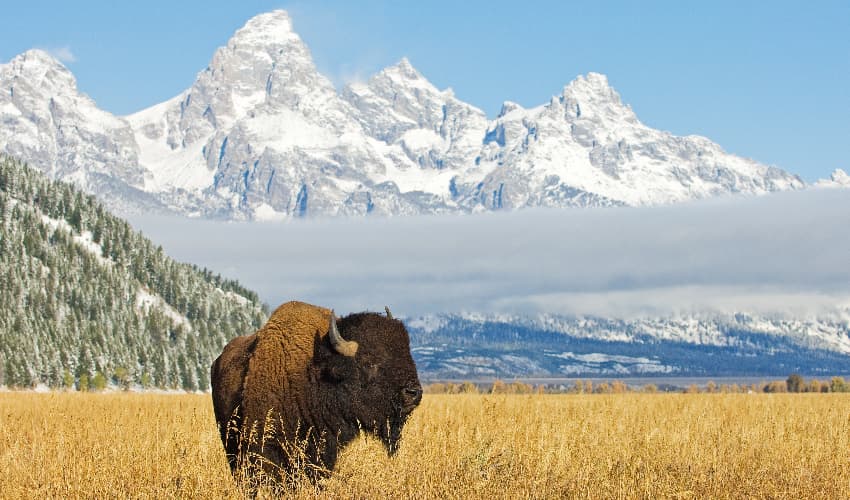 Park Overview
Grand Teton National Park was first established in 1929 as the 20th national park in the U.S. Since then, it has offered visitors stunning views of the park's namesake mountain range, winding rivers, and temperate lakefronts within its 310,000 acres. These rugged and untouched mountainscapes are a paradise for outdoor enthusiasts, drawing in nearly 3 million hikers, skiers, mountain climbers, kayakers, and more every year.
This park is home to more than 1,000 species of vascular plants, 300 species of birds, and some of North America's largest land mammals. While bison, moose, and grizzlies are common sights in the Grand Tetons, you're most likely to spot elk during your visit here. In the spring and summer, herds of them migrate through the national park between the National Elk Refuge to the south and Yellowstone to the north.
Highlights and Popular Excursions
Hiking and Backcountry Camping
With over 200 miles of hiking trails that provide access to some of the most remote backcountry camping areas in the country, Grand Teton National Park has a lot to offer for hikers and backpackers who want to get away from it all. Trails vary in length from 1-hour loops around some ponds to multi-day excursions out to the glaciers of Hurricane Pass—giving hikers of all abilities plenty of terrains to explore and views to take in.
If your hikers plan to spend the night on the trail, you're going to need a backcountry camping permit. In advance, online permits are usually only reservable between January and May of a given year and cost $45, while walk-in permits obtained on park grounds are $35. Be sure to secure a park-approved bear canister before you hit the trail; your group is required to use one if you're backpacking overnight and bringing food.
The trailheads around Jenny Lake, Leigh Lake, Lupine Meadows, and Death and Granite Canyons get very busy around July and August. And even when the trailhead parking lots are full, parking along the side of the road is prohibited due to the permanent damage it causes to the surrounding vegetation. That's why we recommend renting a bus to drop off your hikers near the trailhead and letting your driver find parking elsewhere while you hike.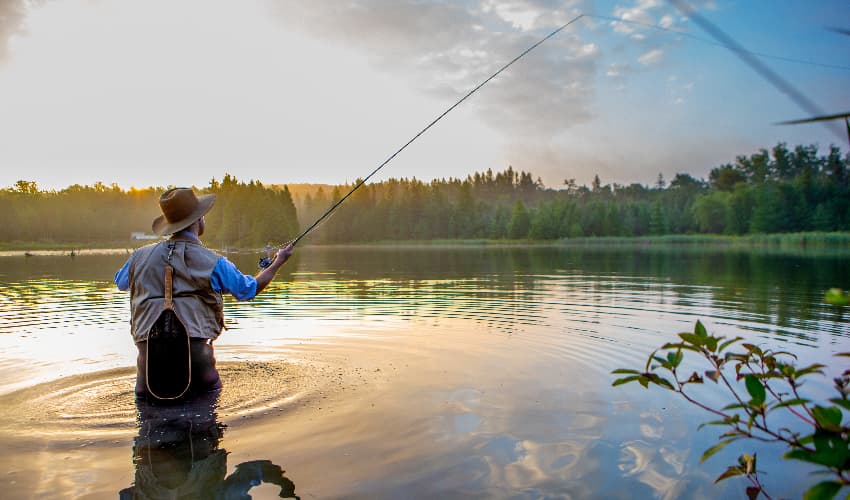 Trout Fishing
Grand Teton National Park is a popular spot for trout fishing and is one of a few places to catch Snake River fine-spotted cutthroat trout. This species is relatively rare and the ecosystem here is delicate, so the state has many restrictions in place as to what kinds of tackle are permitted, how many fish you can catch per day, and when they should be immediately released. Read up on the park's fishing regulations before you load up your tackle box and hit the lake.
Taking a Scenic Drive
Traveling with a group of non-hikers or folks with mobility concerns? Or are you short on time and want to see as much of the park as possible? No matter your reasoning, it's always a good idea to take the 42-mile loop around the park, which is comprised of Teton Park Road, the one-way scenic drive along Jenny Lake, and stretches of Highway 89.
You'll find many stops and overlooks along the way where you can get out, stretch your legs, and take some commemorative photos with the stunning landscapes of the Teton Range as your backdrop. In addition to the park's sweeping landscapes and vistas, this road offers plenty of opportunities to spot the park's wildlife from a safe distance. (Don't be surprised if a herd of bison or elk causes a traffic jam along the way!)
When planning your scenic drive, keep in mind that several of the roads along this route are closed from November to April.
Lodging
Ranches and Lodges
Those wishing to sleep indoors and on park grounds will find 7 lodging options to choose from, including a full-service resort hotel on the shore of Jackson Lake, cozy log cabins with rustic furnishings, and a community-style dude ranch with regular dancing nights and cookouts. These sites are all independently owned, so your group will need to call them directly to inquire about group rates and room block availability.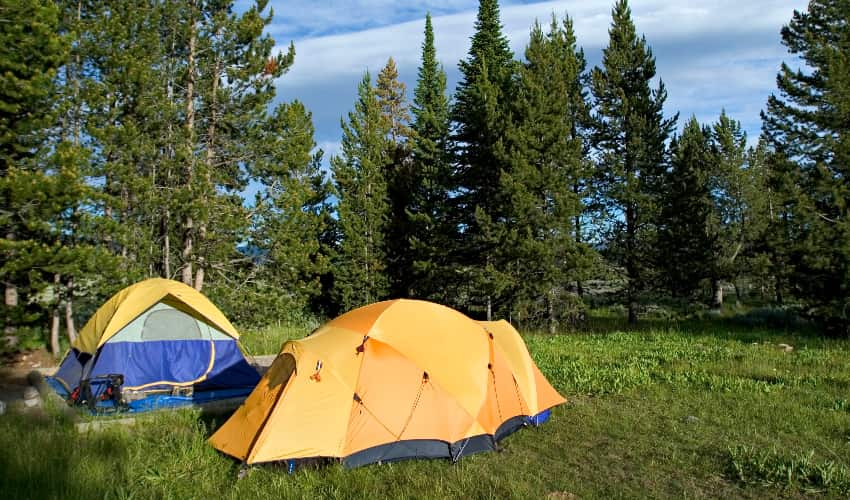 Group Camping at Grand Teton National Park
This national park is a camper's paradise—there are more than 1,000 drive-in campsites within it! Camping Season at Grand Teton National Park begins in May and runs through late October or early November. While indoor lodging in the park is variable, all campgrounds are run by the National Park Service and their sites are reservable online.
The park has 7 campgrounds total, but only 2 are available to camping groups who want to set up camp on the same plot:
Colter Bay — offers 10 group sites and close vicinity to Colter Bay Village. From here, your group will have easy access to the village's restaurants, visitor center, and marina.
Gros Ventre — offers 4 group sites. This campground is the park's largest and is located on its southernmost point, a quick drive from Jackson Hole.
Explore the Grand Tetons with a Charter Bus Rental
Now that you know the ins and outs of visiting the park with a group, all that's left is to plan how everyone will get there. Luckily, National Charter Bus is here to help!
Whenever you're ready to start planning your group trip to Grand Teton National Park, give our team a call at 1-844-755-0510. All we need is a headcount, an itinerary, and a list of onboard amenities to provide you a free and no-obligation quote personalized to your group travel needs. From efficient minibus tours for your sightseers to full-size charter buses with plenty of storage for your backpacks and tents, our network of motorcoaches can handle nearly any size or type of trip you can think of!