Tips for Drinking Alcohol on a Charter Bus
If you're planning a party the night before your wedding, a sorority or fraternity outing, or a night of club-hopping with friends or coworkers, you're probably wondering if it's okay to bring alcoholic beverages on your bus. In the U.S., where National Charter Bus operates, the answer is yes. However, that yes comes with a lot of caveats, which is why we've created this guide for anyone wanting to drink on their next charter bus trip.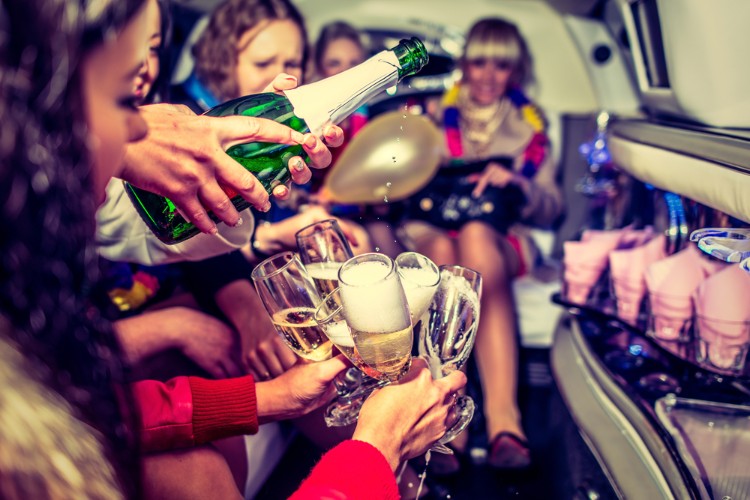 1. Research your city's laws.
While the federal government doesn't forbid drinking on a charter bus, individual states and cities may. Therefore, it's in your best interest to do some research before you book your trip to make sure the cities you'll be in allow drinking on a charter bus.
Some cities also have special regulations about drinking alcohol on buses. For example, in Chicago, all buses with 15 or more passengers must have cameras and a licensed security guard onboard if passengers are drinking alcohol or if the bus stops at locations that serve alcohol. Having a security guard can cost you a lot of extra money, so keep that in mind if you want to rent a charter bus in Chicago.
2. Let your reservation specialist know you want to drink onboard.
When you call National Charter Bus at 1-844-755-0510, it's important to let us know if you want to drink on your bus so we can find the right provider for you. Many bus providers allow passengers to drink alcohol, so with sufficient advance notice, we will most likely be able to find a bus and driver for you. We'll also take care of letting the driver know that you'll be drinking.
Many operators require passengers who will be drinking to pay a deposit or cleaning fee ahead of time. If your provider does, we'll let you know when you call us.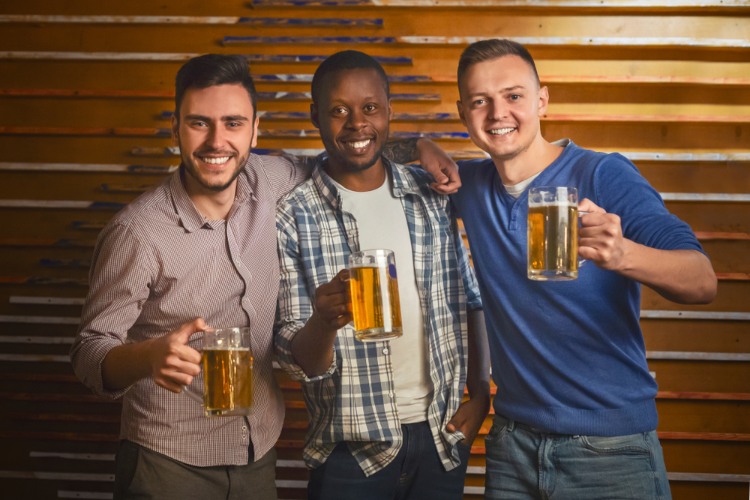 3. Be prepared to prove that everyone drinking is 21+.
When you board the bus, you may be asked to show your ID to confirm that you're 21 or older. If anyone in your group is under 21, they can still ride on the bus at the bus provider's discretion. However, you are responsible for ensuring underage passengers don't drink during the trip.
Some states also have laws about underage people being on buses where alcohol is present. In California, you have to designate an adult over the age of 25 to serve as a chaperone for all underage passengers. The designated chaperone must sign a form that outlines their responsibilities, check the ID of all passengers, read a statement about alcohol being forbidden to those under 21, and notify the driver if a minor consumes alcohol.
Although California is especially strict, other states may also require chaperones if underage passengers are present. Make sure to check your local regulations and let us know if you'll have underage passengers when you call to reserve your alcohol-friendly bus.
4. Be courteous and don't distract your driver.
It's always a good idea not to drink so much that you become belligerent or aggressive, but it's especially important on a moving vehicle. People running, fighting, shouting, or roughhousing while drunk isn't just annoying—it can endanger all of the passengers by distracting the bus driver. You and everyone in your group should drink responsibly enough to control your behavior throughout the trip.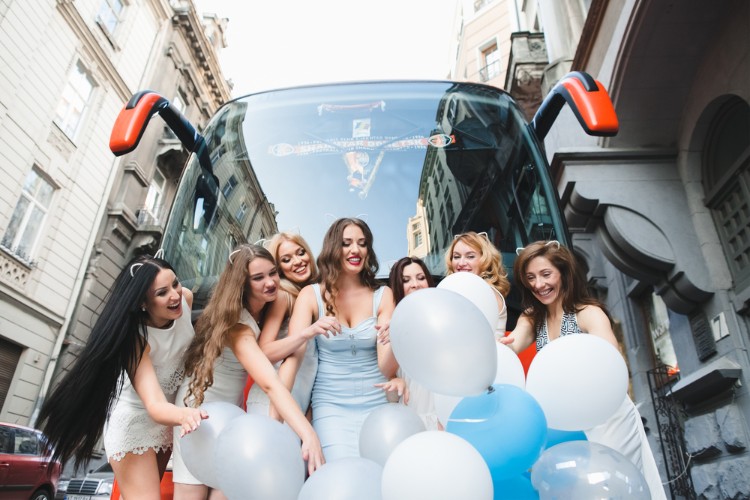 5. Don't make a mess.
Use canned drinks and plastic cups for your drinks, as many providers don't allow kegs or glass bottles because of concerns about spills and broken glass. Take all trash with you when you leave your bus, and if you do spill a drink, clean it up quickly. You may want to bring paper towels and Clorox wipes for this purpose.
It's best to make sure no one drinks enough to become ill, but if someone does, try to help them outside. If a member of your group is sick inside the bus, you'll have to clean it up yourselves or risk being charged a $250 cleaning fee (and a bus cleaning crew really shouldn't have to deal with your mess). A clean bus is far more comfortable for your driver as well as your group.
6. Bring water or snacks.
Just like when you drink anywhere else, it's wise to have some water and some food when you drink on a bus. Charter buses have overhead storage space where you can stash bottles of water and snacks. Make sure you stay hydrated and well-fed while your bus takes you around town.
7. Don't smoke or use drugs other than alcohol.
Most charter buses don't allow smoking or any drugs outside of alcohol on their buses. There are a handful of exceptions, but you're best off sticking to only alcohol to be safe.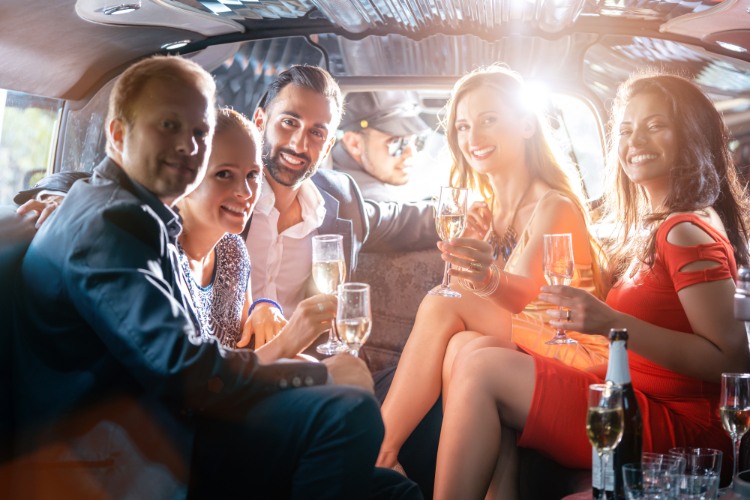 8. Check to make sure you didn't leave anything behind when you get off the bus.
It's hard enough to remember all of your belongings when you haven't been drinking, so before you leave your charter bus or minibus for the last time, make sure everyone in your group double-checks to ensure they have their keys, wallet, etc. We'll work with you to try to get your lost items back, but we encourage passengers to take precautions against losing them in the first place.
Let us help you drink safely on a charter bus
At National Charter Bus, we want wedding parties, Greek life organizations, coworkers, and friends celebrating together to have an awesome time without needing to drive. Let us be your DD and enjoy a fun night of drinking on and off the bus. Just remember our tips for being safe and courteous and let us know that you need a bus that allows drinking when you call to get a free quote at 1-844-755-0510. We look forward to helping you have an amazing night.