The Top 5 Phoenix Nightlife Spots to Experience with a Group
Sprawling landscapes, constant sunny weather, and unlimited adventure waiting for you: Phoenix, Arizona is the perfect city for just about any kind of outdoor enthusiast and is one of the top destinations for more adventurous groups.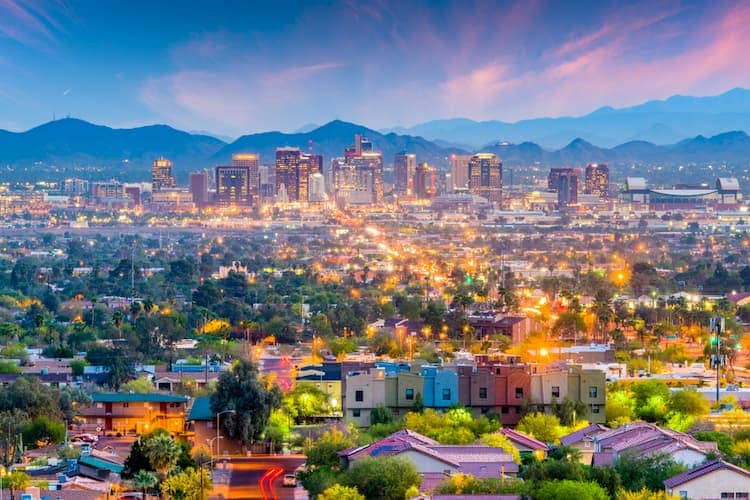 But as the 11th most populous city in the nation, the Valley of the Sun is also home to some of the best nightlife one can find, especially for groups. If you're seeking more than an outdoor adventure at destinations like the Grand Canyon or Desert Botanical Gardens, then you're in luck– Phoenix is filled to the brim with activities that don't require hiking gear, water bottles, or a heart for adventure. Just grab your friends, find reliable transportation, and create a plan, and you'll experience the night of your life just inside the city.
Getting to Nightlife with a Group
What's the hardest part of planning a night out with friends? Dedicating a DD, splitting everyone up amongst multiple vehicles, or waiting for the next available rideshare availability during peak hours?
Lucky for you, there's an easy, stress-free solution to group transportation: a bus rental. When you work with a company like National Charter Bus, you'll experience a hands-off approach to finding the right transportation for your plans and group. With a wide range of bus rentals to choose from, like compact minibuses or full-size charter buses, you can rest assured that everyone in your group will be accounted for.
With amenities like WiFi, speakers, TVs, onboard restrooms, air conditioning, and more, you'll ride in complete comfort throughout Phoenix and beyond. You'll be assigned an experienced, local bus driver who knows the best routes, drop-off and pickup locations, and parking spots, leaving you less to stress about and more time to enjoy your trip.
Want to experience the nightlife Phoenix has to offer, but not sure where to begin? Plan the best night of your life and let us handle the rest when you visit these  must-see spots:
1. Monarch Theatre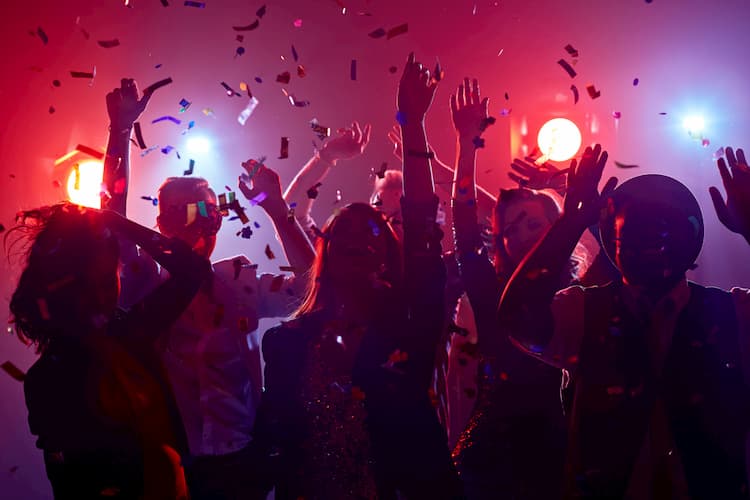 Address: 122 E Washington St, Phoenix, AZ 85004
Phone: (602) 456-1991
Best for: Dancing the night away
In the mood for dancing? Then the Monarch Theatre is your spot. Located in the heart of downtown Phoenix right off the light rail on Washington Street, this bi-level venue boasts state-of-the-art video screens, a 30,000-watt sound system, fashionable clientele, an exposed roof, and endless EDM music with the city's best DJs. Even better? This venue is huge; with the ability to hold up to 700 people, this spot is perfect for groups. Whether you're planning a bachelorette party or a night with friends, everyone can easily tag along on the ride.
2. FilmBar
Address: 815 N 2nd St, Phoenix, AZ 85004
Phone: (602) 595-9187
Best for: A laid-back night discovering new films
Clubbing not really your scene? Spend a relaxed evening at FilmBar, a movie theatre and bar in one located in downtown Phoenix. The FilmBar is dedicated to showing local independent films, hard-to-find cult classics, foreign flicks, and of course, new releases. On top of high-quality entertainment, you can find a great selection of over 25 different craft bars, 12 types of wines, and classic popcorn. While this "microcinema" only houses 70 seats, your group can plan your trip in advance, reserve your seats, and spend an evening discovering your new favorite film and drink. Can't find the time for a show? FilmBar doesn't require you to buy a ticket– your group can still stop by and enjoy a drink or two anytime!
3. The Yard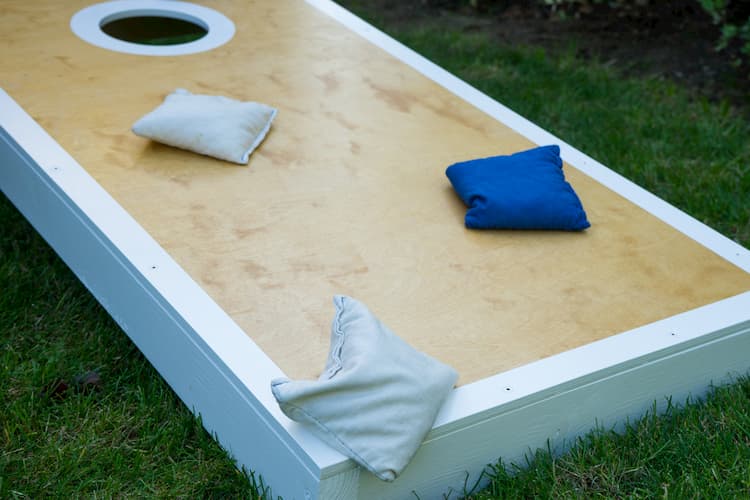 Address: 5640 N 7th St, Phoenix, AZ 85014
Phone: (602) 680-4040
Best for: Good old-fashioned fun, drinking games, and beer
Just looking for traditional fun that takes you back to your college days? The Yard is one of the top spots where groups can find simple and delicious American-fusion food, like Shrimp & Pork Belly Ramen (a small upgrade from college, right?). Enjoy a craft beer straight from the keg (in a glass, not a red solo cup) while you play classic drinking games, cornhole, and ping pong. On top of that, this outstanding outdoor venue boasts a relaxing, casual environment that instantly puts you at ease; when your transportation is all covered, this is the perfect way to unwind with your friends.
4. Cobra Arcade Bar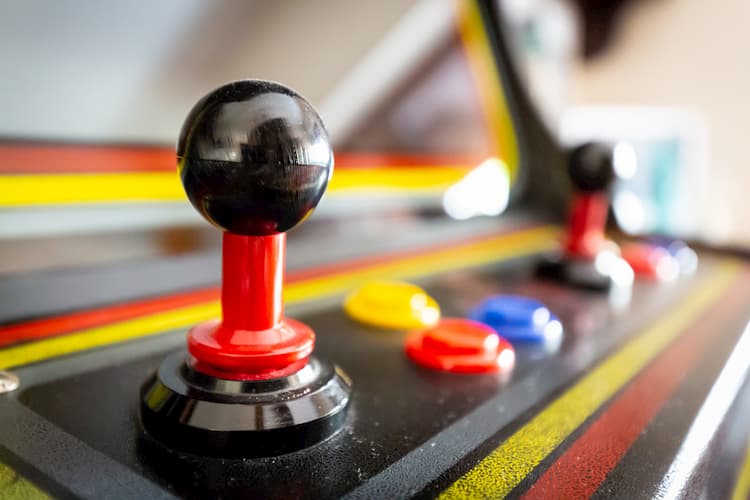 Address: 801 N 2nd St #100, Phoenix, AZ 85004
Phone: (602) 595-5873
Best for: Vintage video games with creative cocktails and craft beer
A fan of video games, but also in the mood to leave your house (we've all got to do it sometimes)? Cobra Arcade Bar combines the best of both worlds and easily accommodates groups of all kinds. Located in downtown Phoenix in the Roosevelt Arts District, the Cobra Arcade Bar pays homage to vintage video games and pinball machines while mixing up eclectic cocktails with a fine selection of craft beer. You'll find classic games you spent hours playing in your childhood, like The Simpsons, Donkey Kong, and Double Dragon while sipping on drinks with clever names like Crazy Kong and Game Over in a laid-back atmosphere. While the bar doesn't serve food, there's always a tasty, local food truck waiting outside when you're in need of some extra HP.
5. Arizona Party Bike
Address: 705 N 1st St #2022, Phoenix, AZ 85004
Phone: (844) 654-5544
Best for: A wild, boozy tour around the city
Want to take a tour of the city? Make it different with Arizona Party Bike, a booze-infused, peddling tour around downtown Phoenix and beyond. This BYOB, pub-crawl experience takes you across downtown to the best bars (along with exclusive drink discounts). Each bicycle can only hold up to 15 people, so plan accordingly. Book your own private bike, or grab a couple of friends and meet new people! The best thing–with a charter bus to drop you off and pick you up, you won't have to worry about driving after enjoying all the delicious craft beer and cocktails the city has to offer.
Experience Phoenix's Nightlife with National Charter Bus
Don't let the logistics of group travel put a damper on seeing all that Phoenix has to offer. When you book with National Charter Bus, we'll handle all your group transportation needs for an amazing experience you won't forget. From business outings and wedding groups to private tours and school trips, we've got what you need to travel around Phoenix and beyond. Call us anytime at 480-626-4711 to start planning your trip and to receive a free quote!
Tags In