Guide to Ski Trips Near Phoenix
When you think of what there is to do for fun in Phoenix, Arizona, you may think of deserts, cacti, and heat. "Skiing" probably isn't a word that comes to mind. But in reality, there are several great ski resorts within a reasonable driving distance from Phoenix. The resorts offer difficulty levels from beginner to expert, so anybody can join in on the fun.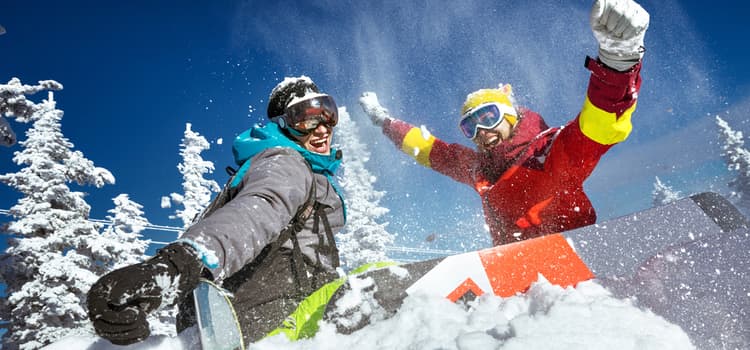 If you have a larger group of people to accommodate during your trip to Phoenix, consider renting a charter bus to save time and headaches on coordinating cars, renting Ubers, and other annoying chores that come with group travel. Charter buses offer a safe, reliable mode of transportation for groups of all sizes. National Charter Bus has friendly and helpful professionals ready to talk you through the steps of renting the perfect charter bus for your group and its individual needs. You can call 24/7 at 844-755-0510 to begin planning your charter bus rental.
A little overwhelmed about planning the skiing trip? No worries. If you and your group want to cool down and hit the slopes, we have a list of the three closest ski resorts to Phoenix right here for you.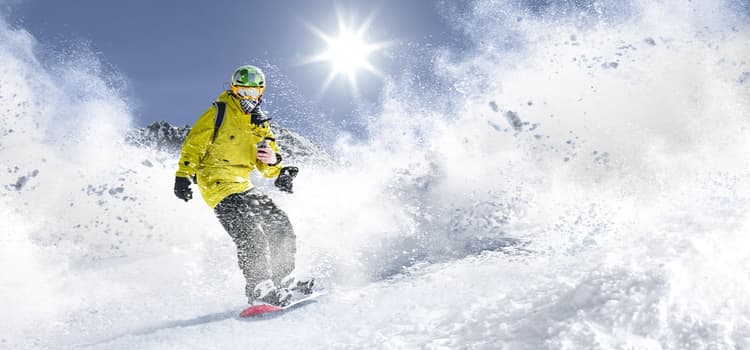 Arizona Snowbowl
Address: 9300 North Snowbowl Road, Flagstaff, AZ 86001
Phone: 928-779-1951
Distance from Phoenix: 158 miles (about 2.5 hours)
The Arizona Snowbowl in Flagstaff has a lift-served summit of 11,500 feet. It also boasts a 2,300-foot vertical drop, the largest in the state of Arizona. Don't let that intimidate you, though – the resort offers 55 different trails for skiers of all ability levels, and they even have free lessons for ages 13 and up.
For those who are more slope shy, you can enjoy other fun activities during select times of the year. This includes tubing, a bungee trampoline, hiking, sunset gondola rides, treasure panning, and barrel rolling. Activities are family-friendly and for all ages. The resort is also a popular venue for weddings and offers a full-service restaurant with an extensive menu.
As far as lodging goes, the resort offers both cabins and single rooms. Onsite, you can stay at the Hart Prairie Lodge and Agassiz Lodge. Its website also offers a list of partner hotels to accommodate your group. Their website also offers clear and detailed directions on where to find parking for your charter bus.
The Snowbowl is by far the most popular ski resort in Arizona, and for good reason. Flagstaff is also one of the closest major cities to the Grand Canyon if you and your group want to knock out another "must-see" on your Arizona list.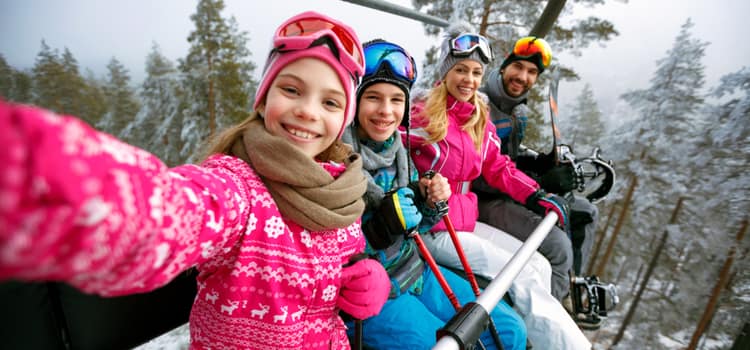 Mt. Lemmon Ski Valley
Address: 10300 Ski Run Rd, Mt. Lemmon, AZ 85619
Phone: 520-576-1400
Distance from Phoenix: 167 miles (about 3 hours)
Ski Valley is a day resort that is open year-round and is a great option for a smaller group that wants a less crowded ski resort. The resort offers a modest set of trails for beginner, intermediate, and expert level skiers, without the hustle and bustle of a bigger ski resort. It's not a resort where you stay overnight, but makes the perfect day trip from Phoenix, being only about three hours away.
For those who are new to skiing, you can take ski and snowboarding lessons, either private or semi-privately, and rent skis or equipment if you don't have your own.
If you don't want to ski, you can simply enjoy the gorgeous ride to the top of the slopes, which many people rave about. After your ride, enjoy some homemade fudge and explore their gift shop. The resort also occasionally offers seasonal events. They hold an Oktoberfest special event annually that is sure to delight music lovers, foodies, and beer enthusiasts.
Ski Valley is known for not having tons of parking space, due to being a smaller resort. A charter bus from our network is a good option to conveniently pick your group up and drop them off.
Sunrise Ski Park
Address: 200 Highway 273, Greer, Arizona 85927
Phone: 855-735-7669
Distance from Phoenix: 218 miles (about 4 hours)
Sunrise Park Resort consists of three mountains: Sunrise Peak, Cyclone Circle, and Apache Peak. It offers a total of 69 trails, a 1,900-foot vertical drop, and a base elevation of 9,200 feet. The difficulty levels range from complete beginner to expert skiers, making it friendly for all experience levels in your group.
Like other ski resorts, it has plenty to do when you're taking a break from the slopes. Some of their activities (depending on the season) include zip lining, horseback riding, camping, a rock climbing wall, and horseshoe tournaments. You can even see bears and other wildlife on the trail at times. Sunrise Park offers Arizona's longest zip line, measuring at over 2,300 feet.
Their lodging includes Sunrise Park Lodge, which is currently closed for renovations. However, you can also stay at the Hon-Dah Resort Casino a short 30 minutes away. The resort casino includes 128 luxury rooms, a year-round pool, live entertainment, a restaurant, and plenty of slot machines, blackjack, and poker tables. Other lodging options are usually only about 45 minutes away.
For those who want to be more confident in their skiing, the resort offers classes for ages four and up. Groups are even eligible for special discounts for classes.
Rent with National Charter Bus
Now that you know some of the closest ski trips to Phoenix, it's time to start making plans for your group's trip. You and your group can enjoy our network's state-of-the-art charter buses offering amenities like cushioned seats, Wi-Fi, TVs, and even an onboard restroom. Make the road trip to your next ski spot more than just a drive—make it memorable. Give us a call at 844-755-0510 any time you're ready to learn more, and we'll take it from there. Happy skiing!