The Ultimate Group Travel Guide to New Orleans
New Orleans is easily one of the best group destinations in the country, there's plenty of history, rich culture, music galore, and beignets— what else do you need? Nothing, really. New Orleans has all you need in a destination.
What you will need, though, is a comprehensive group travel plan. Good thing National Charter Bus has you covered!
New Orleans is well accustomed to handling groups traveling for a variety of occasions, but there are many moving parts to consider when it comes to organizing a group trip to The Big Easy. From the group transportation to the lodging and organizing your group's activities and eating arrangements, there's a lot to think about beforehand.
We've compiled a handy group travel guide to New Orleans to reference while getting your trip rolling. Let's jump right into the best group accommodations and activities in NOLA.
When is the best time to visit New Orleans?
Determining the best time of year to visit New Orleans totally depends on why your group is planning to visit. It also depends on the type of budget you're working with, since heading to NOLA during peak season can easily rack up eye-boggling bills.
Is your group's main goal to party it up during Carnival and Mardi Gras? Then February to early March is your time to hit the Big Easy. Mardi Gras-related celebrations are more than just one night of the year. The parties and parades throughout Carnival stretch on for well over a month, bringing inflated travel costs and a shortage of accommodations.
Other popular travel seasons include spring for events like the New Orleans Jazz & Heritage Festival in April/May and fall for events like Voodoo Fest in October. You'll still find lodging and other accommodations to be more expensive than usual, but not as tight as during Mardi Gras. Spring and fall offer the most comfortable weather and roster of events for visitors to enjoy, but generally include the most expensive travel cost.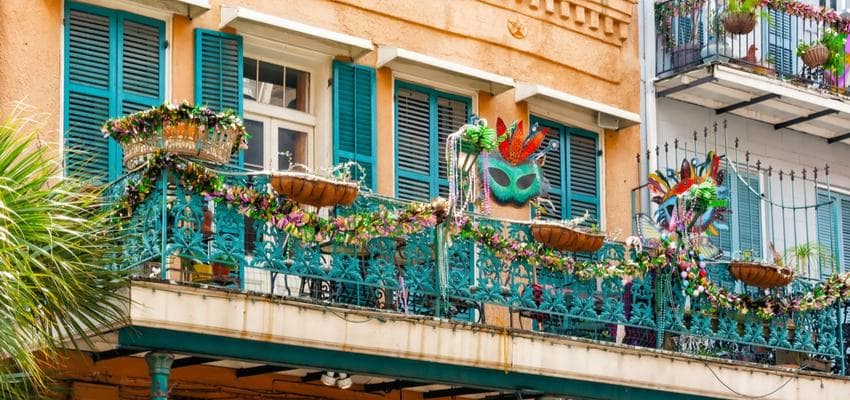 Visitors traveling on a tighter budget who are more focused on site-seeing and beignet-eating will find the early summer and winter months to be more suitable. Tourism tends to die down in the winter months but the cooler weather makes touring New Orleans much more comfortable. Summer, on the other hand, comes with nearly unbearable humid weather and also runs the risk of storms during hurricane season. Although the weather may be tough to handle, this is when travel costs are much lower.
In short: if your group has a big budget and wants to experience Mardi Gras firsthand, travel in spring.
If you're looking to tour popular historic locations like Jackson Square and you can deal with a little chill in the air, early winter may be a better, more budget-friendly option.
Visiting New Orleans with a Group
Taking on the Big Easy isn't just for groups of guests wanting to partake in Mardi Gras celebrations. The city is a popular place for partying it up Carnival-style but also for special events like family reunions, school trips, destination weddings, national business conferences, and industry trade shows.
New Orleans boasts thousands of hotel rooms and more than 150 of the hotels include spacious venues for special events like business meetings and family reunions. NOLA is also home to the New Orleans Morial Convention Center, one of the largest convention centers in the country, making the city a popular place for large-scale national conferences.
Along with plenty of meeting space, New Orleans is a melting pot of culture and historic buildings, making it the perfect location for educational field trips and charming destination weddings.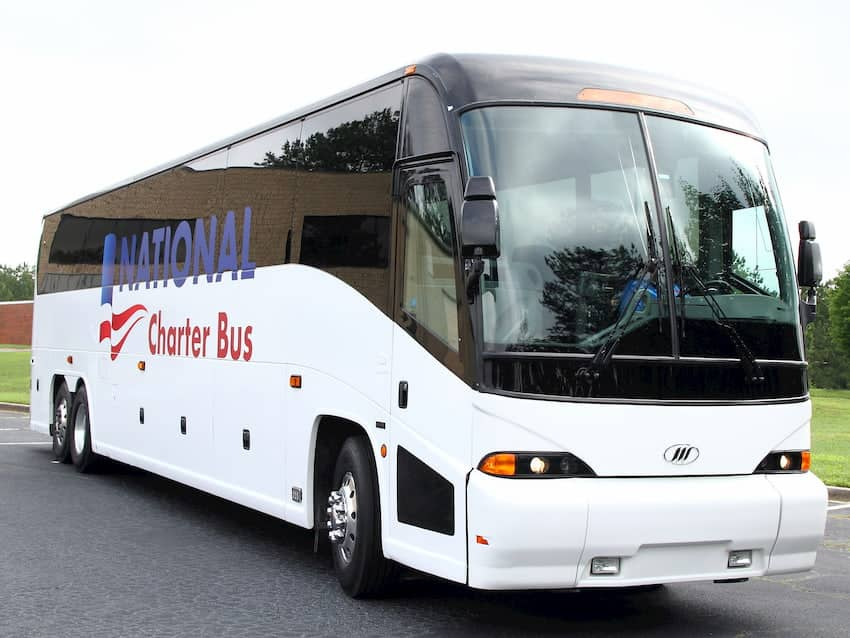 Group Transportation to New Orleans
One of the first steps in planning your group trip to New Orleans should include assessing the cost of getting there. Groups have a handful of options when it comes to choosing the best way to travel to The Big Easy.
Air Transportation
The only major commercial airport serving the city is Louis Armstrong New Orleans International Airport (MSY). If you're planning to fly into MSY for Mardi Gras, expect to book your tickets at least 6 months (if not a year) in advance to lock in more affordable fare.
Some air carriers offer discounts and block fares for groups over 10. Major companies like United, American Airlines and Delta are just a few that offer group options. Depending on the size of your group, you'll need to submit a group proposal form to request a quote.
Ground Transportation
Organizing a carpool isn't an efficient way for large groups to get to and around New Orleans. Renting a motorcoach will allow your group to stay together, rest, and enjoy the ride while on the road to your destination.
A minibus or fleet of minibuses is usually recommended for group travel in New Orleans; however, the historic French Quarter and Garden District have strict regulations on motorcoaches traveling in the area. These regulations can make loading and parking your bus in New Orleans a bit tricky but don't worry — that's why National Charter Bus is here to help!
Renting a minibus with a capacity of 25 or fewer passengers is your group's best option in the French Quarter. Buses under 31 feet are only allowed to use authorized routes and must avoid traveling down routes like Bourbon Street.
Full-sized coaches are too big to comfortably traverse the French Quarter. Groups traveling in buses over 31 feet must request a permit from their hotel before arriving in the French Quarter. Full-sized buses are only allowed to use authorized bus routes on the day of arrival and departure with a required permit.
If you're planning to travel in the Garden District, a 20-passenger minibus would be a better transportation option for your group. Buses with seating capacities higher than 20 must request a permit from the Department of Safety & Permits Ground Transportation Bureau.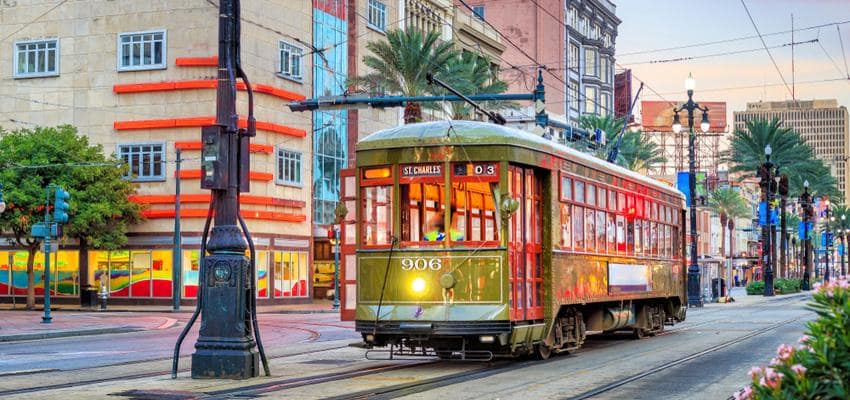 RTA Streetcars
New Orleans does not have a rail or subway system, but it does have a charming and efficient streetcar system. The RTA Streetcars are an iconic part of the New Orleans experience and can be a great way for small groups to travel and comfortably see the sites along four routes.
The streetcar system may be a good way to see the historic homes in The Garden District, but it isn't a catch-all for transportation during your time in New Orleans.
Rent a charter bus or minibus to shuttle your group from the airport or your hometown, then consider hopping on a streetcar to explore the historic districts.
ADA-Accessible Transportation
As a relatively old city, New Orleans sometimes gets a bad rep for not being the most wheelchair-friendly city. Historic districts like French Quarter may be difficult to navigate along bumpy sidewalks but there are quite a few transportation accessible transportation options for guests with mobility concerns.
National Charter Bus is committed to making the travel experience great for guests of all mobility capabilities. We offer ADA-accessible motorcoaches, but we also want to ensure all passengers arrive at their New Orleans destinations safely, comfortably, and efficiently.
Kim Priez, Senior VP of Tourism at New Orleans & Company, a private economic development and tourism corporation in Louisiana gave us some helpful tips on additional ADA-friendly ways around the Big Easy:
There are many taxis that are equipped for wheelchair passengers and can be called for pick up. Minibuses are allowed in the French Quarter and can pick up and drop off door to door. There are also options for airport shuttles for those who need a lift vehicle.
Best Neighborhoods to Stay
Lodging in New Orleans is a hot commodity during the busy travel season but choosing where to stay may be a looming question for groups.
New Orleans & Company offers free hotel planning for groups visiting for all types of occasions. When it comes to picking the best neighborhoods to lodge in, they gave us a little insight into some of their most popular requests:
Requests for accommodations are evenly spread among the French Quarter, Central Business District and Warehouse District. All are located downtown and have numerous hotels to choose from. Some people like to be in the Heart of the French Quarter while others like to be near the FQ.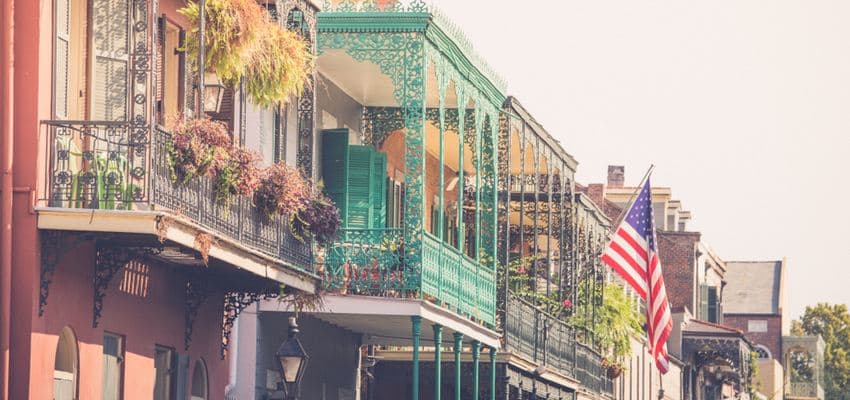 French Quarter
The French Quarter is where all the action happens in downtown New Orleans. It's where Bourbon Street is located and where many Mardi Gras festivities take place. The French Quarter has dozens of hotels to choose from including charming, historic options. If you want to be in the heart of the hustle and bustle, book a hotel in the French Quarter.
Place d'Armes Hotel
Address: 625 St Ann Street New Orleans, LA 70116
Phone: 1-888-626-5917
French Market Inn
Address: 509 Decatur St, New Orleans, LA 70130
Phone: (888) 626-2725
Bienville House
Address: 320 Decatur St, New Orleans, LA 70130
Phone: (504) 529-2345
Central Business District
Want a hotel a little further from the action but still close to festivities and plenty of things to do. The Central Business District in Downtown New Orleans is a great option. Your group will have a range of options between modern hotels and beautifully renovated historic options as well. This district also has plenty of delicious food, shopping, and entertainment options.
The Roosevelt New Orleans
Address: 130 Roosevelt Way, New Orleans, LA 70112
Phone:  (504) 648-1200
Windsor Court Hotel
Address: 300 Gravier Street, New Orleans, LA 70130
Phone: (800) 262-2662
Loews New Orleans Hotel
Address: 300 Poydras St, New Orleans, LA 70130
Phone: (855)-534-5509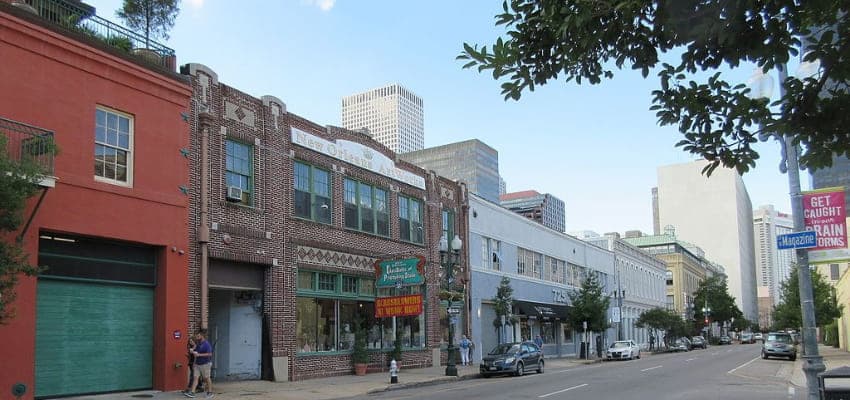 Warehouse District
The Warehouse District is the perfect mixture of modern, trendy atmosphere and classic, historic New Orleans. Many of the buildings in this neighborhood are converted warehouses and historic buildings now housing hip shops, art galleries, museums, and more. This area is the perfect location for groups wanting a posh atmosphere close to the French Quarter.
The Old No. 77 Hotel & Chandlery
Address: 535 Tchoupitoulas St, New Orleans, LA 70130
Phone: (504) 527-5271
Omni Riverfront New Orleans
Address: 701 Convention Center Blvd, New Orleans, LA 70130
Phone: (504) 524-8200
The Mercantile Hotel
Address: 727 S Peters St, New Orleans, LA 70130
Phone: (504) 558-1914
Annual Events in New Orleans
NOLA loves any excuse to throw a good party. It's festivals galore year-round in The Big Easy. From cultural heritage festivals to food fests and major music events, the celebrations never stop.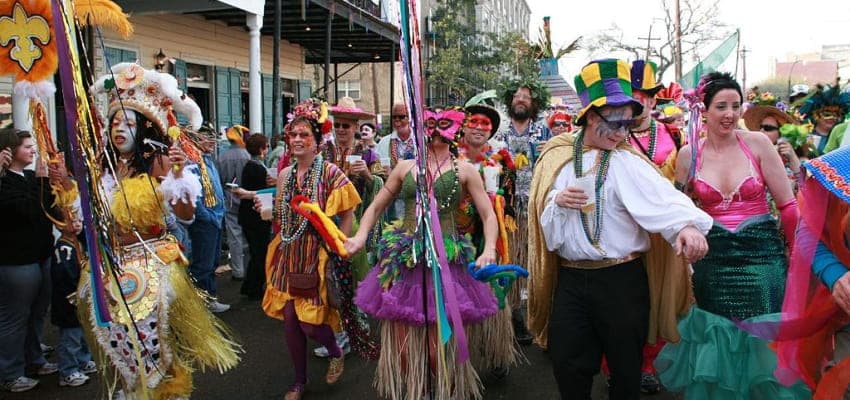 Mardi Gras and Carnival
January – March
Carnival's most popular celebration is Mardi Gras, but don't think the partying is just reserved for one night on Fat Tuesday. New Orleans' local krewes take to parading and kicking off celebrations in January, and it generally runs through late February or early March. Be sure to ask ahead if you plan to bring any libations aboard your bus rental!
French Quarter Festival
April
This 4-day free festival celebrates all things French Quarter in the heart of New Orleans. The festival features over 100 local musical performers and all the Cajun and Creole food you can imagine.
New Orleans Jazz & Heritage Festival
April – May
Jazz and blues music has been a part of New Orleans' rich culture for decades. The spring jazz festival celebrates not only music but the culture surrounding it. This is one of the most popular jazz festivals in the country, so be sure to grab your tickets early!
Essence Festival
July
Essence has been a cornerstone magazine publication in the African American community since 1970 and Essence Fest has brought a lively "party with a purpose" to NOLA since 1995. The festival celebrates African American culture and arts, as well as giving back to the community.
Top Things to do in New Orleans for Groups
New Orleans has so many historic and cultural landmarks that catching all of them can be difficult for relatively short trips. Make sure you build a New Orleans itinerary based on your group's interests and top sightseeing priorities.
Choosing your activities and attractions also depends on the type of trip you're taking. If you're planning a school field trip, prioritize historic attractions or even locations like the Audobon Nature Center. Traveling for a group company trip? Choose attractions like the National WWII Museum near the New Orleans Convention Center.
While building your trip, consider adding these attractions to your group trip:
Tour Historic Cemeteries
New Orleans is often referred to as one of the most haunted cities in the United States. Touring a cemetery may seem macabre to some, but there's bountiful history and cultural significance behind the city's ghost stories and voodoo folklore.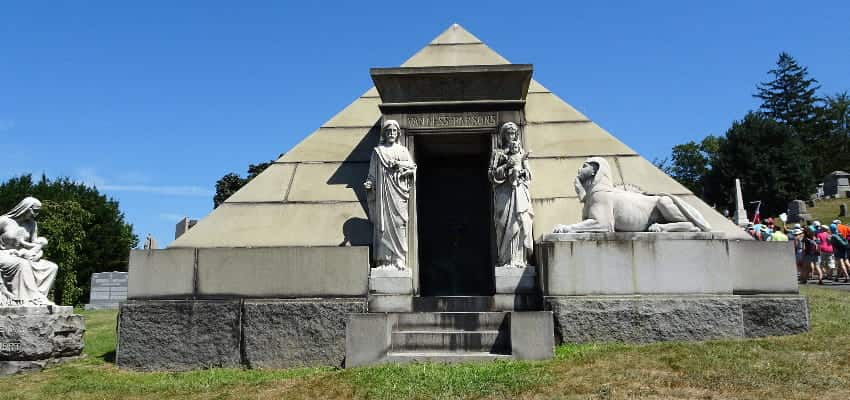 Due to the city's low sea level, many graves were built in above-ground mausoleums. History lovers, architecture lovers, and enthusiasts of all things creepy will enjoy touring the New Orleans cemeteries.
A few of the cemeteries can only be accessed with a tour guide, be sure to book a guided tour to get the most out of your visit. For the spookiest experience, book your tours to multiple cemeteries and shuttle between the locations in your private charter bus.
St. Louis Cemetery No. 1
Address: 425 Basin St, 3421 Esplanade Ave, New Orleans, LA 70112
Phone: (504) 596-3050
Lafayette Cemetery No.1
Address: 1427 Washington Ave, New Orleans, LA 70130
Phone: (504) 658-3781
Lake Lawn Metairie ( Metairie Cemetery)
Address: 5100 Pontchartrain Blvd, New Orleans, LA 70124
Phone: (504) 486-6331
Admire the Garden District
The Garden District is famous for its beautiful historic homes and locations like Lafayette Cemetery No.1.
Along with Mid-19th Century Revival and Late Victorian architecture, the Garden District has popular modern ties as well. Numerous Hollywood superstars, famous authors, and musicians have homes in the Garden District. Sandra Bullock, Nicolas Cage, Eli Manning, and Anne Rice are just a notable few.
You can opt to take a self-guided walking tour of the district or hop on the St. Charles Streetcar to get a quick view of some of the historic homes.
Explore Famous New Orleans Streets
Bourbon Street isn't the only famous road in New Orleans. There are multiple streets that both locals and out-of-towners trek regularly for nightlife, shopping, sightseeing, dining, live music, and more.
Bourbon Street
French Quarter
Ah, yes, Bourbon Street. Visiting New Orleans for a good partying time usually goes hand in hand with Bourbon Street. If you're not on board for lots of loud music and drinking, Bourbon Street may not be your cup of tea in the evening; however, it can be a great place for people watching and enjoying the street views off historic balconies.
Frenchmen Street
Marigny & South 7th Ward
If you're looking for live entertainment and a break from the Bourbon Street rowdiness, Frenchmen Street is your best bet. The street is home to famous live music venues in The Marigny like Snug Harbor and the Blue Nile. Groups of jazz lovers should make visiting Frenchmen Street a top priority before leaving NOLA.
Royal Street
French Quarter
As the historic heart of the French Quarter, Royal Street is filled with antique shops and historic museums. Don't worry, Royal Street is still plenty of NOLA fun with live music and delicious food. We'd like to think of Royal Street as the sophisticated yet still fun older sibling to Bourbon Street. Royal Street is best enjoyed in the daytime so you can take in the full beauty of the area.   Historic locations like Jackson Square and St. Louis Cathedral are also just steps away.
Magazine Street
Central City & Garden District
Magazine Street is an artsy and trendy area filled with unique boutique shops. This street definitely attracts a younger crowd, but it's great for visitors of all ages who love treasure hunting in thrift stores and enjoying a few brews at local pubs.
Visit New Orleans' Diverse Museums
There's a wide range of museums in New Orleans. You'll find everything from historic museums focusing on national history to local cultural institutions. You'll learn a little bit of everything when you visit the array of museums NOLA has to offer.
Are you traveling to one of these museums for an educational field trip? Prioritize comfort for your students with a motorcoach from GOGO Charters. You'll have air-conditioned cabins to beat the dreaded New Orleans heat and humidity.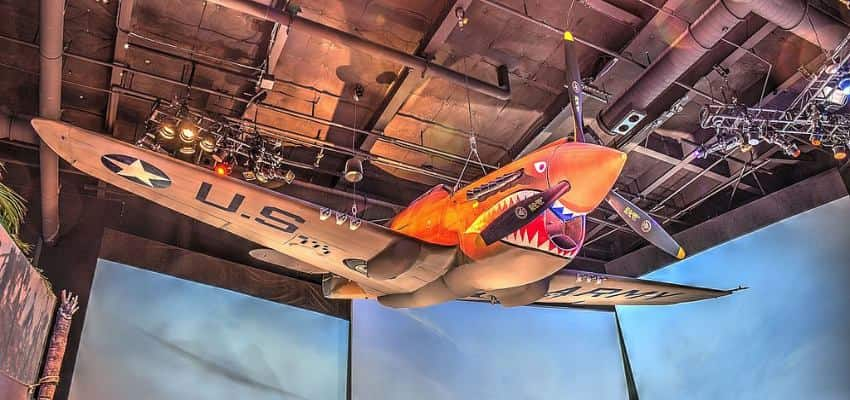 National WWII Museum
Address: 945 Magazine St, New Orleans, LA 70130
Phone: (504) 528-1944
This museum commemorates the many men and women who served the United States during World War II. The museum is filled with comprehensive multimedia exhibits that cover all aspects of the war, including everything from crucial events like D-Day to the everyday lives of soldiers. If you're planning to visit with a large group, book a group tour and expect to spend at least half a day in the museum.
New Orleans Museum of Art
Address: 1 Collins Diboll Cir, New Orleans, LA 70124
Phone: (504) 658-4100
Located in picturesque City Park in the Lakeview District, the New Orleans Museum of Art (NOMA) is a small but mighty cultural institution. The museum has a permanent collection including French art, African art, Asian art, Native-American art and much more. The museum also puts a strong emphasis on education and preservation of art from the American South. Be sure to check out the museum's popular Sculpture Garden out back before leaving!
Blaine Kern's Mardi Gras World
Address: 1380 Port of New Orleans Pl, New Orleans, LA 70130
Phone: (504) 361-7821
Mardi Gras is a massive occasion to put on every year. There's no better place to learn about the celebration's history, cultural relevance, and planning process than at Blaine Kern's Mardi Gras World. This unique museum gives you a behind the scenes look at all that goes into building the many parade floats and elaborate costumes. Taking a group tour of the museum is a fun yet educational outing for schools, family reunions, and even corporate social events.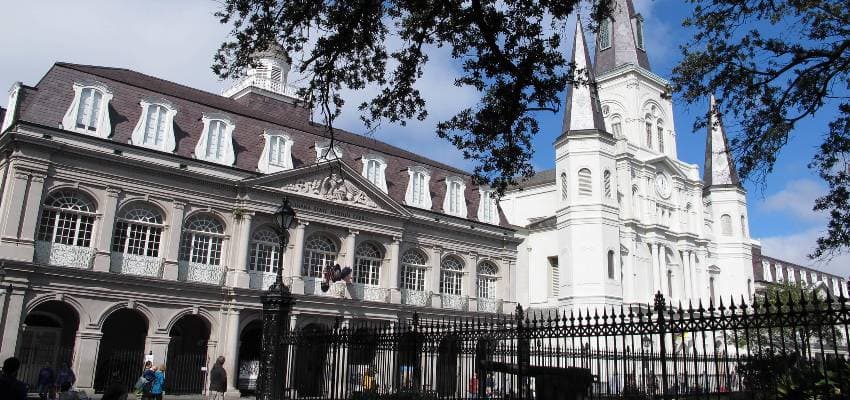 The Cabildo and The Presbytère (Jackson Square)
Address: 751 Place John Paul Deaux, New Orleans, LA 70116
701 Chartres St, New Orleans, LA 70130
Phone: (504) 568-6968
Both of these specialty museums are located in historic Jackson Square, one of the most-visited locations in the French Quarter. These two museums sit alongside the famous St. Louis Cathedral and are a part of the Louisiana State Museum system, offering a range of historical exhibits about the state's history. The Cabildo generally focuses on Louisiana's early history while The Presbytère focuses on more modern exhibitions. Even if you aren't interested in the history portion of the museums, go for the beautiful Spanish Colonial architecture dating back to the 1790s.
Top 5 Restaurants for Groups in New Orleans
Picking the best restaurants to chow down can be a difficult choice in New Orleans. The region is famous for its Cajun and Creole food, along with various other types of cuisine. No matter where your group decides to eat, be sure to end your night with delicious beignets at famous Cafe Du Monde.
Each of these restaurants can comfortably accommodate large groups with a reservation:
Commander's Palace
$$$. Cajun & Creole. Upscale. Classic NOLA.
Address: 1403 Washington Ave, New Orleans, LA 70130
Phone: (504) 899-8221
This New Orleans staple has been around since 1880 and has made a name for itself with upscale Cajun & Creole fare. Try their signature turtle soup and pecan-crusted gulf fish or even plan a group outing for their famous jazz brunch.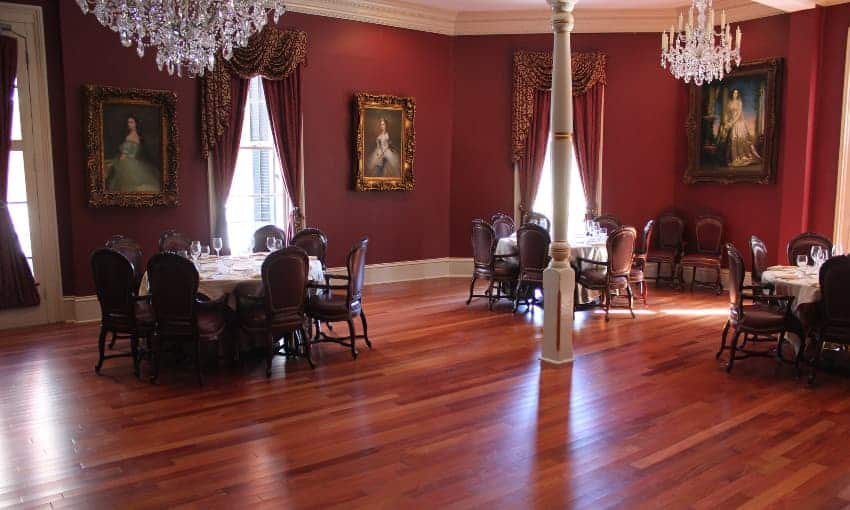 Muriel's Jackson Square
$$$. Cajun & Creole. French Quarter Staple. Classy.
Address:801 Chartres St., New Orleans, LA 70116
Phone: (504) 568-1885
If you want fancy New Orleans Cajun food in the heart of the French Quarter, there's no better place than Muriel's. The restaurant is right across the street from Jackson Square and draws customers in with its bright ambiance and charming southern hospitality.
SoBou
$$. Creole. Trendy. Cocktails.
Address: 310 Chartres St, New Orleans, LA 70130
Phone:  (504) 552-4095
If you're looking for Creole food with a more modern, sleek ambiance in the French Quarter, SoBou is the place for your group.  SoBou has a beautiful full bar serving unique cocktails and Creole food with a modern presentation. You'll be satisfied with whatever you order, but be sure to round out your meal with their bread pudding.
The Rum House
$$. Caribbean. Casual. Hip.
Address: 3128 Magazine St, New Orleans, LA 70115
Phone:  (504) 941-7560
Want Caribbean food in New Orleans? The Rum House has you covered. This Magazine Street staple is a popular spot for vibrant tacos, tropical-themed seafood, and of course, rum! Grab some tasty calypso beef tacos with your group and cool off from the NOLA heat with one of their signature rum drinks.
Annunciation
$$$. Creole & Southern.
Address: 1016 Annunciation St, New Orleans, LA 70130
Phone:  (504) 568-0245
Annunciation is an intimate, upscale dinner-only restaurant that's quickly made a name for itself in the Warehouse District. It's the perfect location for a classy business dinner if you're not looking to travel into the French Quarter for Creole cuisine.
Best Nightlife in New Orleans for Groups
Intimate jazz clubs and rowdy dive bars may be the first things that come to mind when thinking about New Orleans nightlife. NOLA has a nightlife scene for all types of visitors, many of which are great for large groups.
Whether you're party animals wanting to drink your way through Bourbon Street or jazz enthusiasts wanting to sip cocktails to the tune of a saxophone, rest assured that National Charter Bus has your designated driving covered.
The Spotted Cat Music Club
Jazz. Intimate. Quintessential New Orleans.
Address: 623 Frenchmen St, New Orleans, LA 70116
Blue Nile
Divey. Funk. Blues. Jazz.
Address: 534 Frenchmen St, New Orleans, LA 70116
Phone: (504) 948-2583
Erin Rose
Irish Pub. Classic Dive. Frozen Irish Coffee.
Address: 811 Conti St, New Orleans, LA 70112-3439
Phone: (504) 522-3573
The World Famous Cats Meow
Karaoke. Balcony Seats. Party Central.
Address: 701 Bourbon St, New Orleans, LA 70116
Phone: (504) 523-2951
Lafitte's Blacksmith Shop Bar
Historic. "Oldest Operating Bar in America." Classic Dive.
Address: 941 Bourbon St, New Orleans, LA 70116
Phone:  (504) 593-9761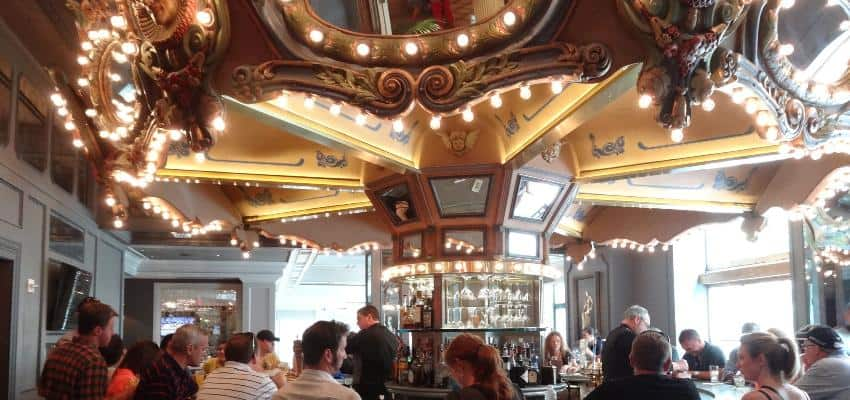 The Carousel Bar & Lounge
Classy. Vintage. Carnival-inspired.
Address: 214 Royal St, New Orleans, LA 70130
Phone: (504) 523-3341
Reserve a New Orleans Charter Bus Today
Ready to plan your next big group trip to New Orleans? Reserving your transportation with National Charter Bus is one of the easiest steps of the planning process. All you have to do is give us a call at 504-272-2481 and we'll get you a personalized charter bus quote for your trip.
We make it easy to take on the Big Easy. Call us 24/7 to get answers to any of your charter bus rental questions or to reserve your bus!
Tags In